Best Tips for Weight Loss for People with Sleep Apnea
Sleep apnea is a serious medical disease that affects a large number of people. Breathing pauses while sleeping are a distinctive feature of this illness, which may cause the person to wake up frequently at night.
Introduction
Sleep interruptions due to sleep apnea can lead to a range of health issues, including weight gain and obesity. We will address the relationship between weight loss and sleep apnea in this post, as well as present advice and tactics for those with sleep apnea who want to lose weight. Keep reading to learn the best strategies for losing weight for sleep apnea.
What is Sleep Apnea?
Sleep apnea is a common and potentially serious sleep problem that has a substantial influence on the lives of those who suffer from it. It is distinguished by frequent disruptions in breathing while sleeping. Apneas are brief pauses in breathing that occur regularly throughout the night. The primary cause of this illness is a partial or total blockage in the upper airway, which disrupts the natural flow of oxygen to the lungs.
A common form of sleep apnea is obstructive sleep apnea (OSA), in which the blockage results from relaxed throat muscles and tissues collapsing while you are asleep. While it is more common in overweight people, it can affect people of various body types. The extra weight might put additional strain on the airway, aggravating the obstruction. Anatomical factors, such as a naturally narrow throat or swollen tonsils, can, however, contribute to OSA.
A malfunction in the brain's respiratory control regions is what causes central sleep apnea, another type of this issue. Unlike OSA, which occurs when the airway is physically obstructed, central sleep apnea happens when the brain fails to transmit the right signals to the breathing muscles. This breakdown in communication can cause breathing pauses and, like OSA, alter sleep quality.
Furthermore, complicated sleep apnea syndrome, also known as treatment-emergent central sleep apnea, is a mix of obstructive and central sleep apnea. It is diagnosed when a person with OSA develops central sleep apnea after beginning CPAP therapy, which is a typical treatment for OSA.
The consequences of untreated sleep apnea can be severe. Aside from the obvious effects of sleep disruption, such as weariness and poor cognitive function during the day, it can lead to a slew of other health problems. High blood pressure, cardiovascular problems, diabetes, depression, and an increased risk of accidents, particularly while driving, are among them.
A sleep study, performed in a specialized sleep center or even at home with portable monitoring devices, is often used to diagnose sleep apnea. Depending on the kind and severity of the problem, treatment options range from lifestyle changes such as weight loss and positional therapy to medical interventions like CPAP therapy and surgery. Individuals with sleep apnea can greatly improve their quality of life and general health with the correct diagnosis and treatment.
Health Risks of Untreated Sleep Apnea
Sleep apnea is more than just a problem at night; it is a significant health problem that can be fatal if left untreated. The consequences of this disorder go far beyond sleep disruptions and can have a significant impact on many elements of an individual's well-being. In this segment, we will look at the serious health risks linked to sleep apnea and why it is critical to address this disease as soon as possible.
High blood pressure: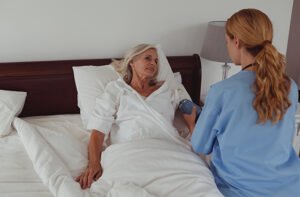 High blood pressure, sometimes known as hypertension, is one of the most acute and concerning health hazards connected with sleep apnea. Sleep apnea causes changes in oxygen levels during sleep due to periodic disruptions in breathing. When breathing stops, oxygen levels fall, causing the body to respond by releasing stress chemicals such as adrenaline. These hormones constrict blood vessels and force the heart to beat quicker, resulting in high blood pressure. This loop can lead to chronic high blood pressure, which is a major risk factor for heart disease, stroke, and other cardiovascular problems.
Heart problems
Sleep apnea has a strong and well-documented link to heart illness, including coronary artery disease, heart attacks, and strokes. Atherosclerosis (the buildup of plaque in arteries), which is a result of the increased stress on the cardiovascular system that apneas cause, can develop and progress. As a result, the risk of heart attack and stroke increases. Furthermore, sleep apnea can lead to abnormal cardiac rhythms, worsening the cardiovascular burden. Individuals suffering from sleep apnea should be aware of the potential links to heart disease and collaborate closely with their healthcare providers to address this risk.
Type 2 Diabetes
There is a complicated association between sleep apnea and type 2 diabetes. While they frequently coexist, one ailment can aggravate the other. Sleep apnea has been established as a risk factor for type 2 diabetes development. Insulin resistance is the relationship between the two. The stress hormones released during apnea might cause insulin resistance, making the body's ability to manage blood sugar levels more difficult. Individuals with type 2 diabetes who also have sleep apnea, on the other hand, may find it more difficult to manage their diabetes due to interrupted sleep patterns and the effects of sleep deprivation. Controlling sleep apnea can help with blood sugar control and overall diabetes treatment.
Obesity and Weight Gain
Sleep apnea and obesity are often linked. Obesity is a risk factor for sleep apnea, since the illness can also cause weight gain. Excess weight, especially around the neck, can compress the airway and increase the probability of airway obstruction when sleeping. Sleep disruptions and increased daytime sleepiness, in turn, can lead to poor eating choices and decreased physical activity, adding to additional weight gain. Breaking this pattern is critical for controlling sleep apnea effectively. Weight loss, attained through a combination of dietary changes and increased physical activity, can lessen symptoms and lessen the severity of the illness.
Depression
Sleep apnea's psychological impact should not be disregarded. Chronic sleep interruptions caused by the disease can lead to persistent exhaustion, mood fluctuations, and irritability. These symptoms can be mistaken for those of depression or anxiety disorders. Individuals with untreated sleep apnea are also more likely to have daytime tiredness, decreased concentration, and a lower quality of life. All of these factors can lead to the onset or exacerbation of depressive symptoms. Treating sleep apnea can improve sleep quality and, as a result, emotional well-being.
To summarize, sleep apnea is a serious disorder that should not be treated lightly. Its health concerns go far beyond sleep and can have a significant impact on an individual's overall health and quality of life. It is critical to be aware of the potential implications of untreated sleep apnea because early detection and treatment can dramatically reduce these risks. Seeking medical attention and pursuing suitable treatments, which may include lifestyle changes, CPAP therapy, or surgery, can make a significant difference in controlling sleep apnea and preventing its related health consequences. Individuals can protect their cardiovascular health, metabolic well-being, and overall vigor by addressing sleep apnea as soon as possible and fully.
Handling Weight Loss and Sleep Apnea for Better Health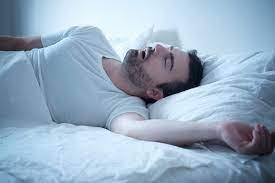 Sleep apnea, a common sleep disease characterized by periodic disruptions in breathing while sleeping, can have serious consequences for one's general health. Fortunately, a new study has revealed that losing weight can be an effective technique for treating sleep apnea symptoms. In this in-depth examination, we will delve into the complex relationship between weight loss and sleep apnea, shedding light on how losing weight for sleep apnea can lead to considerable gains in sleep quality and general health.
Understanding the Relationship
Obesity and sleep apnea have a well-established relationship. Excess weight, particularly around the neck and throat, can compress the upper airway, making it more susceptible to collapse when sleeping. This obstruction causes the apneas, or pauses in breathing, that are characteristic of sleep apnea. As a result, it is not surprising that addressing obesity and weight management is critical to managing sleep apnea.
Let us understand how losing weight for sleep apnea is beneficial for you. 
Even Minor Weight Loss Leads to Significant Improvements
Studies have conclusively shown that even minor weight loss can result in dramatic improvements in sleep apnea symptoms. One notable study discovered that people who lost merely 10% of their body weight saw significant improvements in their sleep apnea condition.  This weight loss was related to a stunning 26% reduction in apneas, highlighting the rapid and obvious advantages of weight loss for sleep quality.
Combination of Diet and Exercise: A multimodal approach that combines dietary changes and regular physical activity has been shown to be particularly successful in the treatment of sleep apnea. Individuals who went on a weight loss journey with this combination reported a significant 25% reduction in the frequency of apneas during sleep, according to research. This method not only helps with weight loss but also improves overall health.
Mechanisms Behind the Improvements
Weight loss has a good impact on sleep apnea due to numerous underlying mechanisms:
Reduced Throat Fat Accumulation: Excess fat deposits around the neck and throat might aggravate airway blockage during sleep. As people lose weight, these fat deposits shrink, lowering the risk of airway collapse and apnea.
Improved Respiratory Muscle Function: Losing weight can improve the strength and tone of the respiratory muscles, making it easier to sleep with unobstructed airflow. Strengthening these muscles helps to keep the airway open.
Improved Hormonal Balance: Losing weight helps with hormonal balance, notably insulin sensitivity. This hormonal balance helps to prevent insulin resistance, which can exacerbate sleep apnea.
Weight Loss Techniques for Sleep Apnea
Weight loss to relieve sleep apnea symptoms requires a tailored and long-term approach. Consider the following strategies for losing weight for sleep apnea:
Seek Advice from a Healthcare Practitioner: Begin by seeking advice from a healthcare practitioner who can analyze your sleep apnea and weight loss capabilities and provide tailored recommendations.
Eat a Well-Rounded Diet: A well-rounded, calorie-controlled diet that incorporates a variety of nutrients is recommended. Calorie restriction and the consumption of nutrient-dense foods can aid in weight loss.
Frequent Physical Activity: Include frequent exercise in your daily routine. To increase metabolism and build lean muscle mass, combine aerobic activities (such as walking and cycling) with strength training exercises.
Behavioral Modifications: Address any emotional or psychological concerns that may contribute to overeating or poor eating habits. Behavioral treatment or counseling can help.
Weight Loss Programs: For expert help, consider participating in a structured weight loss program or working with a certified dietitian or personal trainer.
Sleep Apnea Treatment: Continue any prescribed sleep apnea treatments, such as continuous positive airway pressure (CPAP) therapy, while working on weight loss to ensure appropriate oxygen intake during sleep.
Holistic Wellness Approach
Weight loss and sleep apnea are closely linked through a myriad of causes and effects. Even minor weight loss can result in significant improvements in sleep apnea symptoms, offering respite and improving overall health. It is important to note, however, that treating sleep apnea necessitates a comprehensive approach that includes weight management with other focused therapies. The key to long-term success in controlling sleep apnea and attaining a happier, more restful night's sleep is consulting with healthcare specialists and following a complete wellness plan suited to individual needs.
Note: There might be affiliate links mentioned here. We may receive a commission if you purchase a product through an affiliate link. There is no additional charge for you. Please do your own research before making any online purchases.
Treatment of Sleep Apnea with Weight Loss 
The complex interaction between sleep apnea and weight loss reveals an enticing synergy in the pursuit of better sleep quality and general health. Weight loss provides a comprehensive strategy to reduce the symptoms and risks of sleep apnea, addressing both the anatomical and physiological factors that contribute to the illness.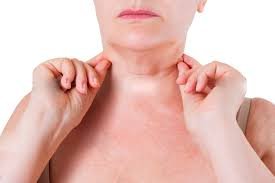 Excess weight, particularly around the throat and neck, can considerably contribute to airway blockage while sleeping. This extra fat constricts the airway, increasing the chances of it collapsing or becoming partially blocked. Weight loss is crucial in reducing the amount of fat in these critical areas, effectively expanding the airway and lowering the chance of blockages.
As you start losing weight for sleep apnea, your body begins to eliminate fat reserves throughout the body, including those that build up in the throat and neck. This technique helps to restore natural airflow during sleep, allowing people to breathe more comfortably and endure fewer apneas or breathing disturbances.
Improved Cardiovascular Health
Another convincing way that losing weight helps people with sleep apnea is that it improves their overall cardiovascular health. Sleep apnea is connected to a number of cardiovascular concerns, including hypertension (high blood pressure) and an increased risk of heart disease.
Losing weight for sleep apnea has a favorable effect on the cardiovascular system as it leads to the following advantages:
Lowering the Risk of Hypertension: Losing weight has a direct effect on blood pressure regulation. Excess body weight can cause greater resistance in blood vessels, making it more difficult for the heart to efficiently pump blood. Losing weight can minimize the strain on the heart and lower the chance of getting hypertension.
Improving Heart Health: Obesity is a known risk factor for cardiovascular disease. Losing weight can help reduce the risk of coronary artery disease, heart attacks, and other cardiovascular problems. As weight loss occurs, the heart needs to work less hard, resulting in enhanced cardiac function.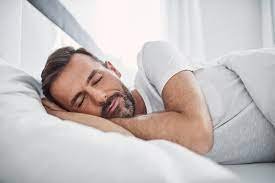 Weight loss, in addition to its direct impact on sleep apnea, improves general sleep quality. Sleep apnea's disruption of sleep cycles can result in excessive daytime tiredness, irritability, and reduced cognitive function. Weight loss can help with these difficulties in a variety of ways.
Improved Sleep Architecture: Losing weight can enhance sleep architecture, which relates to sleep patterns and stages. Deep stages of restorative sleep become more accessible, resulting in a more pleasant and refreshing night's sleep.
Lesser Sleep Disturbances: As weight loss occurs, the likelihood of experiencing apnea or breathing disturbances diminishes. This results in more continuous, unbroken sleep, allowing individuals to naturally go through their sleep cycles.
Reduction in Sleep-Related Symptoms: Losing weight can reduce symptoms such as snoring and gasping for air while sleeping, helping not only the individual with sleep apnea but also their sleep partner.
Holistic Wellness Approach
To summarize, losing weight is a comprehensive strategy for treating sleep apnea. It addresses the anatomical aspect by minimizing fat deposition in the throat and neck, lowering the likelihood of airway obstruction. Weight loss, on the other hand, provides significant cardiovascular advantages by lowering the risk of hypertension and heart disease. Also, it improves sleep quality, providing a more peaceful and rejuvenating night's sleep.
However, it is crucial to note that losing weight for sleep apnea may not be the equally effective solution for everyone. A comprehensive approach to manage sleep apnea and weight loss comprises a combination of several methods, lifestyle changes, and medical procedures, such as continuous positive airway pressure (CPAP) therapy, that are tailored to individual needs. Individuals can significantly improve their well-being and recapture the restorative power of a good night's sleep by treating sleep apnea through different techniques.
Tips for Losing Weight When You Have Sleep Apnea
Living with sleep apnea can be difficult, but it's essential to realize that it doesn't have to be a hurdle to reaching and maintaining a healthy weight. Weight loss can improve sleep apnea symptoms as well as overall well-being. You can handle both sleep apnea and weight loss with some smart strategies. However, it is critical to approach weight loss with caution and care for your specific needs as someone with sleep apnea. Here are some helpful hints and methods to get you started on your weight loss journey:
Seek the Advice of a Medical Professional
Before beginning any weight loss program, it is critical to check with a medical expert, particularly one who is familiar with sleep apnea. They may analyze your entire health and advise you on the best weight loss strategy for your specific needs. Your healthcare practitioner can also assist you in determining whether certain medications or health conditions are contributing to your weight gain and how to treat them.
Not all weight loss plans are created equal, and for people with sleep apnea, having a customized strategy that takes your specific condition into account is extremely crucial. Working with a licensed nutritionist or a trained personal trainer who knows the difficulties that sleep apnea and weight loss together may present can be quite useful. They may assist you in creating a personalized weight loss strategy that is both safe and effective for you, taking into account your dietary preferences, amount of activity, and any physical restrictions.
Prioritize a Well-balanced Diet
A healthy diet is the foundation for successful weight loss and general health. Choose complete, nutrient-dense foods that are high in vitamins and minerals. Include lots of fruits, vegetables, whole grains, lean proteins (such as poultry, fish, lean meats, and plant-based sources), and healthy fats (such as avocados, almonds, and olive oil) in your diet. This method not only encourages weight loss but also improves general health.
Fad diets and excessive limits should be avoided since they might be harmful to people who have sleep apnea. Extreme calorie restriction or quick weight loss might increase sleep difficulties and may not be long-term sustainable. Instead, concentrate on steady, long-term adjustments that you can sustain.
Practice Risk-Free Exercise Regularly
Physical activity on a regular basis is an essential component of any weight loss program. Exercise burns calories, increases lean muscle mass, and improves general health. However, it is critical to select workouts that are both safe and appropriate for your specific demands and health condition.
Consult with a licensed personal trainer or physical therapist who has worked with people who have sleep apnea. They can assist you in developing a safe and successful workout routine that is suited to your specific abilities and limits. Low-impact exercises such as walking, swimming, cycling, and yoga are frequently beneficial to people suffering from sleep apnea. As your fitness level improves, remember to start softly and progressively increase the intensity and duration of your activities.
Make Adequate Sleep a Priority
Getting enough quality sleep is critical for both weight loss and sleep apnea management. Aim for 7-8 hours of undisturbed sleep per night, as inadequate sleep might sabotage your weight loss attempts. Establishing a consistent sleep regimen can aid in the regulation of your circadian cycles and the improvement of your sleep habits.
To improve sleep quality and gain success with your efforts for sleep apnea and weight loss, do the following:
Establish a soothing nighttime ritual that encourages relaxation.

Make your sleeping environment comfortable and favorable to sleep (for example, a chilly, dark room).

If prescribed, use your continuous positive airway pressure (CPAP) machine to improve sleep quality and lower the risk of sleep apnea-related health concerns.
Use CPAP Therapy on a Regular Basis
If your doctor has prescribed a CPAP machine for your sleep apnea, it is crucial that you use it consistently. Continuous positive airway pressure (CPAP) therapy delivers continuous airflow that helps keep your airway open during sleep, reducing apnea and boosting oxygenation. Consistent CPAP use can result in improved sleep quality, decreased daytime tiredness, and improved overall health.
In conclusion, achieving and maintaining a healthy weight is a realistic and feasible objective for people who suffer from sleep apnea. You can significantly improve both your sleep apnea and weight loss along with your overall quality of life by consulting a medical professional, tailoring your weight loss plan to your specific needs, focusing on a balanced diet, incorporating safe exercise, prioritizing adequate sleep, and consistently using CPAP therapy. Remember that gradual, sustainable adjustments are essential for long-term success, and seek help from healthcare professionals and specialists who understand the unique obstacles you may experience as a sleep apnea patient.
FAQs
What is sleep apnea, and how does it impact sleep?
Sleep apnea is a sleep disorder characterized by frequent apneas, or disruptions in breathing during sleep. These breathing pauses can cause repeated awakenings during the night, interrupting the sleep cycle and generating weariness during the day.
What is the relationship between sleep apnea, weight gain, and obesity?
Obesity and sleep apnea are frequently associated. Obesity, particularly around the throat and neck, can narrow the airway and contribute to sleep apnea. Sleep disturbances induced by apnea, on the other hand, might lead to poor eating choices and weight gain.
Is there a variety of sleep apnea?
There are various types of sleep apnea. The most prevalent type is obstructive sleep apnea (OSA), which results from a physical obstruction of the airway. A problem with brain transmission is what causes central sleep apnea, whereas complicated sleep apnea syndrome combines elements of both OSA and central sleep apnea.
What effect does untreated sleep apnea have on health?
Sleep apnea, if left untreated, can cause a variety of health issues, including high blood pressure, heart disease, type 2 diabetes, weight gain, and depression. It can also raise the chance of an accident during the day due to tiredness.
Can losing weight assist in tackling sleep apnea symptoms?
Yes, losing weight can help with sleep apnea symptoms. Even minor weight loss can reduce the amount of apnea while sleeping, resulting in greater sleep quality.
What are the factors underlying weight loss's ability to improve sleep apnea?
Weight loss improves airflow by reducing fat deposition in the neck. It also improves respiratory muscle function and hormonal balance, which reduces the likelihood of apnea.
What are some successful weight loss options for people who suffer from sleep apnea?
Consultation with a healthcare practitioner, a balanced diet, frequent and safe exercise, proper sleep, and consistent use of recommended continuous positive airway pressure (CPAP) therapy are all effective strategies.
Can behavioral modifications and therapy aid in the management of obesity and sleep apnea?
Yes, using behavioral therapy or counseling to address emotional or psychological reasons that contribute to bad eating behaviors can help with weight loss and sleep apnea treatment.
Is losing weight the only way to manage sleep apnea?
While weight loss is an effective technique in the treatment of sleep apnea, a comprehensive approach may also include lifestyle changes and pharmacological therapies customized to individual needs.
What should people who have sleep apnea do to reduce weight safely?
Individuals suffering from sleep apnea should healthcare professionals, patients can create a safe and individualized weight loss plan that takes their specific requirements and restrictions into account.
Conclusion
Individuals with sleep apnea who want to improve their symptoms and overall health might consider losing weight. Individuals who lose weight through a combination of diet and exercise can reduce the amount of fat in their throat and neck, improve their cardiovascular health, and enhance their sleep quality. However, before beginning any weight loss program, it is critical to check with a medical practitioner and select a program that is safe and appropriate for your unique goals and health condition. Individuals with sleep apnea can reach their weight loss goals while also improving their general health and quality of life by following these tips and tactics.
Disclaimer: The information provided in this article is for educational purposes only and should not be considered as a substitute for medical advice. Consult a healthcare professional before implementing any home remedies or making significant changes to your lifestyle.