Are Probiotics Effective For Weight Loss?
Obesity has reached epidemic levels around the world, fueling the quest for novel approaches to addressing this complicated health issue. The gut microbiome, a varied collection of bacteria found in the gastrointestinal tract, has been linked to a variety of health issues, including metabolism and immunological function. 
Introduction
Probiotics, which are often connected with gut health, have attracted interest as possible weight loss agents due to their ability to modify the microbiome and influence metabolic processes.
What are Probiotics?
Probiotics are living bacteria that, when taken in sufficient quantities, provide health advantages to the host. Lactobacillus and Bifidobacterium strains are the most commonly utilized Probiotics. These microbes can be found in fermented foods like yogurt, kefir, and sauerkraut, as well as in dietary supplements. Probiotics are recognized to provide a variety of health benefits, including improving digestive health, boosting the immune system, and preventing and treating disorders including diarrhea and irritable bowel syndrome (IBS).
Microbiome and Weight Control
The complicated interplay between gut management and weight management has unveiled a new dimension in comprehending the complications of obesity. The gut microbiome is a lively ecology teeming with billions of bacteria, nestled beneath the enormous length of the gastrointestinal tract. This vibrant community of bacteria, viruses, fungus, and other microbes is not only a monument to nature's complex design, but it also has a significant impact on our metabolism and overall health.
The gut microbiota is a vital participant in the energy extraction process from the foods we consume. A dynamic interplay of microbial enzymes capable of breaking down complex carbs and fibers that our human digestive enzymes are unable to break down controls this symbiotic relationship. As a result, these microorganisms liberate additional calories from our diet that would otherwise go untapped, contributing to the body's energy availability.
This collaboration, however, might backfire when the microbiome is disturbed. Dysbiosis, or microbial imbalance, occurs as a result of variables such as poor food choices, sedentary lifestyles, and antibiotic use. This disruption in microbial homeostasis upsets the delicate ballet between the microbiome and host, triggering a chain of events that fuel metabolic catastrophe. Obesity appears to be a possible outcome as the scales tip adversely.
The link between dysbiosis and obesity is not purely coincidental. Emerging research has shed light on the gut microbiome's role as a sentinel orchestrator of nutrient intake. When dysbiosis takes hold, the microbiome's capacity to digest nutrients properly is jeopardized. This can result in increased calorie absorption and a greater proclivity to store extra energy as fat, contributing to weight gain.
Probiotics appear as possible conductors in this complicated dance of metabolic homeostasis, capable of harmonizing the discordant notes. When supplied in sufficient quantities, these live microorganisms exercise their influence by correcting the microbial imbalances that underpin obesity. Probiotics have the ability to rebalance the scales through their many modes of action.
Probiotics can mitigate the impact of dysbiosis-induced energy extraction by supporting a robust microbial community, potentially lowering the calories collected from the meal. Furthermore, these microbes have the ability to re-calibrate the body's communication systems that regulate appetite. Probiotics can influence the delicate tapestry of hormones that drive hunger and fullness signals, increasing satiety and decreasing overconsumption.
Furthermore, probiotics have an impact on the inflammation that frequently accompanies obesity. These bacteria have the ability to reduce persistent low-grade inflammation, which is a characteristic of metabolic diseases. Probiotics' anti-inflammatory properties help to promote insulin sensitivity and metabolic resilience, further intertwining their involvement in weight management.
Probiotics appear as possible conductors in the great symphony of the gut microbiome and weight regulation, creating a harmonious tune of energy balance, appetite modulation, and inflammation mitigation. However, as the scientific community continues to delve into the complexities of this complex interaction, it is critical to remember that, while probiotics show promise, they are not a cure-all. Their efficacy is dependent on a complex web of individual characteristics, dietary decisions, and genetic predispositions. The goal of using probiotics as allies in the fight against obesity is a path that involves patience, scientific rigor, and a comprehensive understanding of the ever-changing dance between our bodies and the microbial world within.
Mechanisms of Probiotics for Weight Loss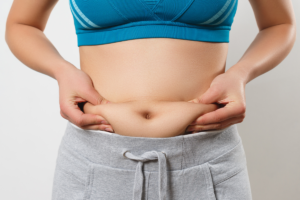 A plethora of systems weave together the exquisite tapestry of the human body, each contributing to the symphony of metabolism and energy balance. Probiotics, those microscopic companions that live in the gut, have emerged as possible conductors of this symphony, with the ability to influence weight regulation through a number of interrelated processes.
Unlocking the Caloric Vault
The role of gut bacteria in energy extraction has received a lot of attention in the complicated labyrinth of the digestive system. Certain bacterial strains have an astonishing ability to harvest extra energy from the meal, calories that would otherwise pass unabsorbed through our system. Probiotics, the microbial maestros, have the potential to rebalance this energy extraction mechanism.
According to research, certain types of gut bacteria are better at collecting energy from dietary sources. These energy-efficient bacteria may convert complex carbs and fibers into usable energy, increasing calorie intake beyond what typical nutritional analysis accounts for. As microbial influencers, probiotics may tip the balance in favor of less efficient energy-extracting bacteria. Probiotics may be able to reduce the caloric windfall that contributes to weight gain by boosting the proliferation of these bacteria.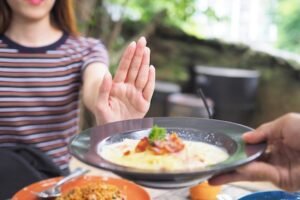 The delicate interaction of hormones is at the heart of the sophisticated ballet of hunger regulation. Ghrelin, sometimes known as the "hunger hormone," and leptin, also known as the "satiety hormone," are key participants in this hormonal duet. Probiotics for weight loss have been shown to modulate the production and signaling of these hormones, potentially influencing appetite and fullness perception.
Certain strains of probiotics have been demonstrated in studies to control ghrelin levels, resulting in reduced feelings of hunger. Furthermore, probiotics may enhance the effects of leptin, the hormone that signals fullness to the brain. Probiotics for weight loss may be able to reduce overeating by fine-tuning this hormonal conversation, which is one of the primary causes of excessive calorie intake and weight gain.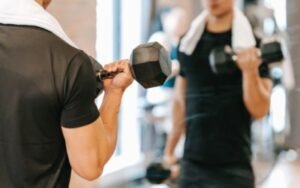 Metabolism, the body's metabolic furnace, is in charge of using calories to fuel vital activities and physical activity. Probiotics appear to play a role in igniting these metabolic fires. According to research, certain probiotic strains can influence metabolic rate and energy expenditure, potentially leading to greater calorie burning.
While the precise processes underpinning this metabolic influence are yet unknown, it is speculated that probiotics for weight loss may improve thermogenesis, the process through which the body generates heat and expends energy. Probiotics may increase resting metabolic rate by triggering thermogenesis, resulting in increased energy expenditure and, as a result, a greater calorie deficit conducive to weight loss.
Insulin Resistance and Inflammation
Obesity is frequently associated with persistent low-grade inflammation and insulin resistance, both of which contribute to metabolic dysfunction. Probiotics, known for their anti-inflammatory and immune-modulating capabilities, have the potential to calm this metabolic storm.
Specific strains of probiotics have been shown in studies to reduce inflammation by controlling the synthesis of inflammatory chemicals and promoting the growth of anti-inflammatory bacteria. Probiotics for weight loss may enhance insulin sensitivity by regulating the inflammatory response, which is an important element in weight management. Improved insulin sensitivity leads to more effective glucose use and less fat storage, which eventually aids weight loss efforts.
Clinical Studies and Evidence
The pursuit of the potential of probiotics in weight loss has sparked a flood of clinical studies, revealing a complex tapestry of outcomes and insights. These rigorous trials serve as a compass for navigating the complex landscape of probiotic efficacy in weight management.
Numerous clinical experiments have traversed this territory, with results that frequently reflect the varied structure of the gut microbiota itself. While the conclusions have been varied and often contradictory, certain research has revealed promising approaches. Participants in one important randomized controlled experiment who were given a specific strain of probiotics began on a path of accelerated body fat reduction, in striking contrast to the placebo group. This glimpse of success highlights the potential of probiotics for weight loss.
However, the journey through clinical trials is not a straight line. Variations in study design, probiotic strains used, and the unique tapestry of participant characteristics distinguish the field. Because of the variety of variables, a chorus of conflicting conclusions has echoed across scientific discourse. These discrepancies highlight the complexities of turning laboratory promise into real-world impact.
As researchers continue to analyze the role of probiotics in weight loss, a patchwork of results develops. This analysis serves as a reminder that the landscape is complicated and that a one-size-fits-all solution may not be applicable here. The contradictions highlight the importance of methodological rigor, bigger sample sizes, and controlled designs in distinguishing the genuine signal from the noise.
In terms of clinical proof and studies, the determination of the role of probiotics in weight loss is far from complete. Each study adds a puzzle piece, and each insight is a brushstroke on the canvas of knowledge. The promise of probiotics as a viable tool in the arsenal against obesity begins to take shape as a result of these collaborative efforts, indicating a route that will definitely be filled with both challenges and new revelations.
Probiotics and Environmental Factors
In the maze of weight management, probiotics are often highlighted as eco-friendly tools in the fight against obesity. However, it is critical to recognize that their effectiveness is intertwined with the complex threads of individual lifestyles. Dietary choices, physical activity levels, and our genetic makeup all contribute to the scenario on which probiotics paint their effects.
The foods we eat play a significant role in determining the stage at which probiotics work. A diet high in fiber, whole grains, and plant-based nutrients fosters the growth of the best probiotics for weight loss. Certain helpful microbes thrive on the prebiotic substances found in certain foods, which improve colonization and have possible benefits. A diet high in processed foods and carbohydrates, on the other hand, can upset the equilibrium of the gut microbiota, compromising the probiotics' effects.
Note: There might be affiliate links mentioned here. We may receive a commission if you purchase a product through an affiliate link. There is no additional charge for you. Please do your own research before making any online purchases.
Physical exercise has undeniable significance in weight management, and it acts as a parallel pathway that interacts with probiotic influence. Exercise has been found to increase gut bacteria diversity and improve the gut environment for probiotics to work. Regular physical activity also helps to modulate hormones involved in appetite regulation, which may work in tandem with probiotics' appetite-modulating effects.
Genetics is important in determining how individuals respond to therapies such as probiotics. Genetic factors influence the baseline composition of one's gut microbiome, which in turn influences how probiotics interact with the existing microbial community. Genetic variations also influence aspects including metabolism and appetite management, influencing the degree and character of probiotic effects.
Probiotics should be considered companions on a holistic path toward weight loss rather than knights. They are supplementary habits to be woven into a greater tapestry of health-promoting actions. The relationship between the best probiotics for weight loss and lifestyle factors is evident, underscoring the need for a well-balanced diet and regular physical exercise to create an environment suitable for their optimal operation. Weight management relies on the harmonious integration of different components, just as a symphony requires various instruments to perform in harmony.
Considerations and Challenges
Microbe Strain Specificity
The gut microbiome is a complex symphony in which each bacterial strain contributes a distinct note. The challenge is discovering the exact probiotic strains that are most effective for weight management. Different strains' effects on metabolism, appetite regulation, and inflammation may differ. Deciphering this symphony of strains necessitates accuracy and a thorough grasp of microbial interactions.
Individual responses to probiotics vary, highlighting the individuality of human biology. Baseline microbiome composition, genetics, age, and health conditions all interact to produce a tapestry of reactions that can be as varied as they are unpredictable. Some people may lose a large amount of weight, while others may only lose a small amount or none at all. The promise of personalized medicine is that probiotic therapies can be tailored to individual requirements.
Standardization and Regulation
The field of probiotics is vast, filled with a plethora of strains and formulas. However, the lack of standardized dosages and formulations makes evaluating their efficacy difficult. Furthermore, the regulatory landscape for probiotics can be confusing, leaving customers exposed to products that may not provide the advantages promised. Stricter regulation and well-defined rules are required to ensure that probiotics on the market are both safe and effective.
While short-term trials provide peeks into the potential of the best probiotics for weight loss, the actual measure of their effectiveness is their long-term effects. Longevity is a hallmark of successful weight management, and probiotics' potential to sustain weight loss over long periods of time is still being studied. The scarcity of thorough, long-term trials raises concerns regarding the permanence of their effects and emphasizes the importance of strong research in this area.
FAQs
What are probiotics? 
Probiotics are living bacteria that provide health advantages to the host when taken in adequate quantities. These microbes can be found in fermented foods such as yogurt, kefir, and sauerkraut, as well as in dietary supplements. They primarily consist of Lactobacillus and Bifidobacterium strains.
How do probiotics affect weight loss? 
Probiotics affect weight regulation through mechanisms such as energy harvesting, appetite regulation, metabolic rate modulation, and inflammation reduction. They interact with the gut flora to influence digestion, metabolism, and the body's appetite and fullness signaling systems.
What role does the gut microbiota play in weight regulation? 
The gut microbiome is important for obtaining energy from food, affecting nutrient absorption, and maintaining metabolic equilibrium. Dysbiosis, or imbalances in the gut microbiome, have been linked to obesity and related metabolic problems.
What effect do probiotics have on energy harvesting? 
Certain kinds of gut bacteria extract more energy from the meal than others. Probiotics may change the composition of the microbiome to favor bacteria that are less efficient at absorbing energy, potentially leading to lower calorie absorption.
Can probiotics have an effect on appetite regulation? 
Yes, probiotics can alter the production of appetite-regulating hormones like ghrelin and leptin. The best probiotics for weight loss may help reduce appetite and increase feelings of fullness by altering these hormones.
Do probiotics have an effect on metabolic rate? 
According to research, probiotics can influence metabolic rate and energy expenditure, potentially leading to greater calorie burn. Some probiotic strains may boost thermogenesis, the mechanism through which the body generates heat and expends energy.
Probiotics reduce inflammation and insulin resistance in what ways? 
Obesity is frequently associated with chronic low-grade inflammation and insulin resistance. Probiotics for weight loss are anti-inflammatory and can increase the growth of anti-inflammatory bacteria, which improves insulin sensitivity and metabolic resilience.
Are there clinical studies that support the use of probiotics for weight loss? 
Yes, various clinical experiments have been conducted to investigate the usefulness and role of probiotics in weight loss. While the findings have been inconsistent, several studies have found positive results. A randomized controlled trial, for example, found that people who drank a specific probiotic strain lost more body fat than the placebo group.
How can lifestyle factors affect probiotic efficacy? 
Dietary habits, physical activity levels, and genetic predispositions all play important roles in efficacy of probiotics for weight loss. Probiotics should be used in conjunction with a well-balanced diet and frequent exercise.
What are the drawbacks of utilizing probiotics for weight loss? 
Several obstacles exist, including strain specificity (different strains have different effects), individualized responses (individual differences in results), a lack of standardized dosages and formulations, and a lack of long-term trials measuring the sustainability of probiotic-induced weight loss. These difficulties underscore the importance of careful study and additional research on the topic.
Conclusion
The connection between probiotics and weight loss is a complex and growing area of study. While there is evidence that probiotics may help with weight loss by affecting the gut microbiome and related metabolic processes, current research is inconclusive. Probiotics show promise as a supplement in the fight against obesity, but they should be seen as part of a broader strategy that includes dietary changes, physical exercise, and tailored treatment. As scientific knowledge expands and more rigorous trials are undertaken, a clearer picture of probiotics' genuine potential for weight loss will emerge.
Disclaimer: The information provided in this article is for educational purposes only and should not be considered as a substitute for medical advice. Consult a healthcare professional before implementing any home remedies or making significant changes to your lifestyle.