Major Challenges and Effective Ways to Lose Weight While Breastfeeding
The postpartum period is a time of tremendous change and adjustment for new mothers. As parents navigate the rigors of caring for a baby, mothers often find themselves fighting with the urge to remove the extra weight gained during pregnancy.
Introduction
For breastfeeding moms, weight management becomes even more challenging as they must balance their weight loss goals with the requirement to provide appropriate nutrition to their babies.
In this detailed article, we will go deeper into the topic of losing weight while breastfeeding, while presenting a plethora of advice, methods, and insights to help new moms manage their weight. Find the best ways to lose weight while breastfeeding while ensuring your own well-being as well as your kid's.
Importance of Breastfeeding
Breastfeeding is a great source of nutrition for newborns, providing them with a plethora of important nutrients and antibodies that strengthen their immune systems, promote healthy growth, and contribute to optimal development. Breast milk contains the right combination of proteins, carbs, and lipids, customized particularly to satisfy the baby's evolving nutritional demands.
The antibodies found in breast milk help protect the baby from infections and diseases, giving them passive protection during their early months. These antibodies act in concert with the baby's developing immune system, improving its resilience and minimizing the risk of allergies, asthma, and respiratory infections. 
Furthermore, breast milk contains growth factors and enzymes that contribute to the maturation of the baby's gastrointestinal system. The specific composition of breast milk encourages the establishment of healthy gut flora, which plays a key role in digestion, nutritional absorption, and immunological function.
Benefits of Breastfeeding for the Mother
Breastfeeding has various advantages for mothers as well. During the postpartum period, the uterus undergoes involution, reverting to its pre-pregnancy size. Breastfeeding increases the production of oxytocin, a hormone that aids in this process by stimulating uterine contractions. These contractions aid in reducing postpartum hemorrhage and promoting a quicker recovery.
Breastfeeding may reduce the incidence of some cancers, including breast and ovarian cancer, according to research. The hormonal changes that occur during nursing, including ovulation suppression, help protect breast tissue. Furthermore, prolonged nursing across a woman's lifetime has been linked to a lower incidence of ovarian cancer.
One of the most well-known advantages of breastfeeding is its possible role in weight loss for the mother. Breastfeeding causes the body to burn calories to create milk, which can help with postpartum weight loss. Breastfeeding can burn up to 500 calories per day, on average. Individual results may vary; therefore, losing weight while breastfeeding should be undertaken carefully and in conjunction with healthcare specialists.
Understanding Weight Loss While Breastfeeding
Some prominent challenges and considerations for weight loss during breastfeeding are mentioned below.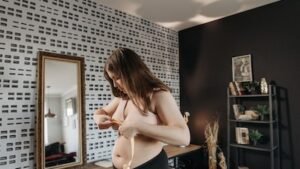 Losing weight while breastfeeding poses several challenges. Hormonal changes, such as increased prolactin and oxytocin levels, might influence hunger and fat storage, making it more difficult to lose weight. Furthermore, some women may feel increased hunger and cravings when breastfeeding, making it difficult to sustain a calorie deficit.
Furthermore, breastfeeding women must ensure that their babies have an appropriate milk supply. Calorie restriction can harm milk production and nutrient composition, thereby jeopardizing the baby's nutrition. As a result, a fine line must be drawn between weight loss goals and ensuring effective nursing to tackle the challenges of losing weight while breastfeeding.
Considerations for Timing and Safety
Timing is critical for postpartum weight loss. Before aggressively pursuing weight loss goals, it is often advisable to focus on establishing a strong breastfeeding relationship and giving the body time to recuperate from childbirth. This time, usually between six and eight weeks, allows for healing, hormonal stabilization, and milk supply management.
It is critical to emphasize safety while seeking effective ways to lose weight while breastfeeding. Crash dieting or excessive calorie restriction can be harmful to both the mother's and the baby's health. Toxins held in adipose tissue can be released into breast milk with rapid weight loss, potentially harming the baby. Gradual weight loss of 0.5 to 1 pound per week is typically seen as safe and sustainable.
Furthermore, it is critical to seek the advice of healthcare specialists, such as a doctor or a qualified dietitian, who may provide tailored advice regarding breastfeeding and weight loss depending on particular circumstances. To establish a safe and effective weight loss plan, they can analyze the mother's overall health, dietary needs, and breastfeeding requirements.
Creating a Solid Foundation for Weight Loss for Breastfeeding Mothers
Let us share some insights regarding preparations for weight loss during breastfeeding.
Emotional and Mental Preparation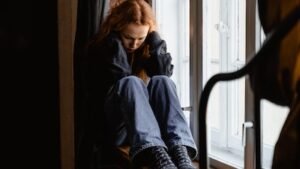 Weight reduction when caring for a newborn necessitates mental and emotional preparedness. It is critical to approach weight loss with a positive attitude, knowing that success may be slow and that self-care and self-compassion are necessary components of the process.
Setting realistic objectives is essential for staying motivated and avoiding feelings of anger or disappointment. It is critical to remember that each person's weight loss journey is unique and that comparing oneself to others should be avoided. Instead, concentrate on personal improvement and tiny successes along the way.
Self-care activities are essential for mental and emotional well-being. Finding time for oneself as a new mother can be difficult, but even short moments committed to self-care can make a major difference. Relaxation activities such as reading, having a warm bath, or practicing mindfulness can help reduce stress and enhance overall emotional balance.
Creating a Support System
A good support system can tremendously help breastfeeding moms lose weight. Encouragement, practical support, and a listening ear can be provided by family members, friends, and online groups. Sharing experiences with other breastfeeding mothers who are also attempting to lose weight can develop a sense of community while also providing useful insights and ideas. 
It is critical to communicate one's requirements to loved ones. Requesting assistance with domestic activities or child care might free up time and energy to focus on personal health objectives. Furthermore, expressing concerns or seeking assistance from healthcare professionals, such as a lactation consultant or a support group, can provide specialized counseling and handle any breastfeeding-related issues that may emerge.
To summarize, the problems of losing weight while nursing are enormous, but, with the correct tactics, mindset, and support, it is possible to reach a healthy weight while maintaining the health of both the mother and the infant. New mothers can embark on their weight loss journey with confidence if they grasp the benefits of breastfeeding, recognize the limitations, and develop a firm foundation of mental and emotional well-being.
In the following sections, we'll look at practical ways to fuel the body, safely introduce exercise, and manage lifestyle factors to help you lose weight while breastfeeding.
Body Nourishment
Proper nourishment for your body is crucial for breastfeeding as well as weight loss. Follow the tips given below for effective weight loss during breastfeeding.
A nutritious diet is essential for both breastfeeding and weight loss. It ensures that both the mother and the infant receive the nutrients they require for good health and well-being. Make an effort to include items from all dietary groups in your meals.
Fruits and vegetables contain important vitamins, minerals, and fiber. To provide a diverse range of nutrients, including a colorful array of fruits and vegetables in your diet. Whole grains like quinoa, brown rice, and whole wheat bread deliver long-lasting energy and fiber. Muscle repair and growth require lean protein sources such as chicken, fish, tofu, and lentils. Healthy fats, such as avocados, almonds, and olive oil, are important for brain function and hormone production.
Avoid fad diets and restricted eating patterns during breastfeeding and weight loss, since they might deprive your body of important nutrients that you and your baby require. Instead, prioritize healthy, whole foods that are high in nutrients. Eat thoughtfully, appreciating each bite, and pay attention to your body's hunger and fullness signs.
Keeping Track of Your Calories
Calorie tracking can assist you in staying inside a healthy calorie range for weight loss for breastfeeding moms. It raises your awareness of your intake and allows you to make more educated decisions regarding breastfeeding and weight loss. However, calorie counting should not become obsessive or unduly restricted.
Choose a tracking approach that empowers you to handle the challenges of losing weight while breastfeeding, whether it's a mobile app, a food journal, or working with a trained dietician. Set a reasonable calorie goal based on your specific needs, taking breastfeeding, activity level, and weight loss objectives into consideration. While breastfeeding, aim to consume at least 1500–1800 calories per day and avoid dipping below this range.
Remember that quality is just as important as quantity for weight loss for breastfeeding moms. Choose nutrient-dense foods with a high nutrient-to-calorie ratio. This ensures that you and your baby get the vitamins, minerals, and antioxidants you need. Avoid thoughtless eating by being attentive to portion proportions. A balanced plate of carbohydrates, protein, and fats will keep you satiated and give you sustained energy throughout the day.
Important Nutrients for Breastfeeding Moms
Breastfeeding mothers require special nutrition to promote their health and milk production. Several critical nutrients are especially important during this period.
Protein is required for tissue repair, growth, and milk production. Include lean protein sources in your meals, such as poultry, fish, eggs, dairy products, lentils, and tofu.
Iron is required for energy production and the prevention of iron deficiency anemia. Iron-rich foods such as lean meats, beans, lentils, fortified cereals, and leafy green vegetables should be included in your diet.
Calcium is essential for bone health as well as milk production. To achieve your calcium requirements, include dairy products, fortified plant-based milk, tofu, leafy greens, and almonds in your meals.
Omega-3 fatty acids promote brain growth and function. To guarantee an appropriate intake of these vital fats, include fatty fish such as salmon and trout, walnuts, flaxseeds, and chia seeds in your diet.
It is also critical to stay hydrated during breastfeeding and weight loss. Aim for 8–10 glasses of water each day, or more if you exercise or live in a hot region. Water consumption can help reduce appetite, avoid overeating, and promote general health and well-being.
In the following section, we will look at the function of exercise in breastfeeding weight loss, how it helps overcome the challenges of losing weight while breastfeeding, and examine safe and effective strategies to incorporate physical activity into your routine.
Including Exercises in Routine
While including exercise in your daily routine for weight loss during breastfeeding, you need to keep the following aspects in mind:
It is critical to talk with your healthcare practitioner before beginning any fitness plan, especially if you have recently given birth. Your doctor will evaluate your overall health, take into account any difficulties or physical restrictions, and advise you on when it is safe to begin exercising.
After gaining medical clearance, it is recommended that you begin with low-impact activities and progressively increase the intensity and length over time. Begin with low-impact exercises like walking, swimming, or postnatal yoga. These activities are good for your heart, your muscles, and your overall health.
Strength training in your exercise program can be quite effective for weight loss. Building lean muscle mass raises your metabolic rate, helping you burn more calories even when you're not exercising. However, it is critical, to begin with modest weights or bodyweight exercises and develop gradually as your strength and endurance improve.
Exercises that target major muscle groups, such as squats, lunges, push-ups, and rows, should be prioritized. It is critical to perform these exercises with good form and technique to avoid injury. Consider hiring a trained fitness professional to help you design a safe and effective strength training program for weight loss for breastfeeding moms.
Cardiovascular exercise, also known as aerobic exercise, aids in the burning of calories and the improvement of heart health. Exercises that raise your heart rate, such as vigorous walking, jogging, cycling, or dancing, can help you lose weight while breastfeeding.
Begin with moderate-intensity cardio and work your way up to at least 150 minutes of cardiovascular activity each week, as advised by the American Heart Association. Based on your fitness level and schedule, divide the sessions into manageable lengths. Listen to your body and gradually raise the intensity and duration of your workouts as you become more comfortable.
Postpartum exercises should take account of your body's changes that occurred during pregnancy and childbirth. Exercises that strengthen the pelvic floor muscles, which may have been compromised during pregnancy, should be prioritized. Kegel exercises, pelvic tilts, and bridges are useful for targeting and rehabilitating the pelvic floor muscles.
Keep an eye out for any abdominal separation, also known as diastasis recti, which is a common phenomenon during pregnancy. Exercises that strain the abdominal muscles, such as crunches or sit-ups, should be avoided until the separation has healed completely. A physical therapist or postnatal fitness professional can assist you in identifying and addressing any postpartum issues.
Always pay attention to your body and prioritize rest and recuperation. Excessive activity and overexertion can harm milk production and overall well-being. Take pauses as needed, and visit your healthcare practitioner if you have any pain, discomfort, or strange symptoms during or after exercise.
Note: There might be affiliate links mentioned here. We may receive a commission if you purchase a product through an affiliate link. There is no additional charge for you. Please do your own research before making any online purchases.
Weight Loss Success Factors in Your Lifestyle
Incorporate and maintain the following changes in your lifestyle for weight loss during breastfeeding:
Breastfeeding can help you lose weight because it burns calories. Breastfeed your infant on demand, anytime they exhibit indications of hunger, to reap the most benefits. This frequent feeding promotes your milk supply while also helping you burn extra calories. Breastfeeding also produces chemicals that encourage feelings of relaxation and well-being, which can help you lose weight.
Avoid Quick Fixes and Fad Diets
Diet pills and cleanses are not recommended for quick weight loss during nursing. These methods can be hazardous to both you and your baby, compromising milk production and vitamin composition. Instead, seek appropriate ways to lose weight while breastfeeding and concentrate on establishing long-term lifestyle adjustments that enhance health and well-being.
Avoid stringent diets that restrict calorie intake or exclude entire food groups. These diets may deprive your body of crucial nutrients required for nursing as well as your overall health. Instead, concentrate on nourishing your body with nutritious foods that promote both weight loss and healthy nutrition.
Sleep is essential for weight loss and overall well-being. Sleep deprivation can cause hormone disruption, raise stress levels, and contribute to poor food choices and overeating. Aim for 7-9 hours of sleep per night and create a sleep routine that works for both you and your kid.
Create a calming nighttime routine that notifies your body that it is time to rest to increase sleep quality. Make your sleeping environment dark, quiet, and pleasant, and limit your exposure to electronic gadgets before bed. Take naps during the day if possible, to help replenish your energy levels.
FAQs
Can you lose weight while breastfeeding?
Yes, you can lose weight while breastfeeding. Breastfeeding women can reach their weight loss objectives by eating a balanced diet, exercising, and adopting good lifestyle practices.
Is calorie counting safe when breastfeeding?
Calorie tracking can help you maintain a healthy calorie range for weight loss. However, excessive calorie restriction might have a negative influence on milk production and nutritional levels. For personalized advice, speak with a healthcare practitioner or a licensed dietitian.
Can I begin exercising right away after giving birth?
Before beginning any workout plan after giving birth, talk with your doctor. Your healthcare professional will evaluate your specific situation and advise you on when it is safe to begin exercising.
Are there any activities that are specifically designed for postpartum mothers?
Yes, some workouts, such as walking, swimming, and postnatal yoga, are deemed safe for postpartum women. Starting cautiously, listening to your body, and gradually increasing the intensity and duration of your workouts are all key. It is also critical to work on strengthening the pelvic floor muscles and correcting any abdominal separation (diastasis recti).
Will only breastfeeding help me lose weight?
Breastfeeding can help you lose weight because it burns calories. However, for considerable weight loss, breastfeeding should be combined with a nutritious diet, exercise, and other lifestyle variables that promote healthy weight management.
How long does it take to lose weight while nursing?
The rate at which people lose weight varies. It is critical to prioritize steady and long-term weight loss over short-term remedies. Remember that your first priority should be to fuel your body and provide adequate nutrients for your baby.
What should I do if I'm worried about my weight loss or breastfeeding?
If you are concerned about your weight loss progress or nursing, you should speak with your doctor or a lactation specialist. They can provide you with specialized guidance and solve any issues you may have.
Are there any fast fixes or fad diets that you advocate for losing weight while breastfeeding?
Quick solutions or fad diets are not advised during nursing because they can affect both you and your child. It is critical to concentrate on developing long-term lifestyle adjustments that enhance long-term health and well-being.
How can I ensure that I'm giving my infant enough nutrients while also reducing weight?
Eating a well-balanced diet that includes foods from all food categories, staying hydrated, and adhering to a healthy weight loss plan will all help to ensure that you and your baby are getting enough nutrients. A consultation with a certified dietician can provide tailored advice.
What if I don't lose weight right away while breastfeeding?
Weight reduction results vary from person to person, and it may take time to observe substantial changes. Be patient with the process, concentrate on your general health, and rejoice in tiny triumphs along the road. If you have any concerns, seek individualized guidance from your healthcare professional.
Conclusion
Losing weight while breastfeeding requires a multifaceted approach that takes into account the individual demands of both the mother and the infant. Mothers can achieve their weight loss goals while maintaining their own health and providing optimal nutrition for their babies by eating a balanced diet, tracking calories sensibly, staying hydrated, incorporating safe and gradual exercise, breastfeeding frequently, avoiding quick fixes, and prioritizing sleep.
It's crucial to note that every mother's weight loss journey is different, with distinct challenges to losing weight while breastfeeding, and the results may vary. Be patient with the process and remember to recognize tiny accomplishments along the way. Consult your healthcare physician or a certified dietitian who specializes in postpartum nutrition if you have any concerns or queries.
Accept this transforming stage of motherhood, care for your body, and enjoy the process of achieving a healthy weight while nursing.
Disclaimer: The information provided in this article is for educational purposes only and should not be considered as a substitute for medical advice. Consult a healthcare professional before implementing any home remedies or making significant changes to your lifestyle.