Tips for Building Lean Muscle and Losing Fat at the Same Time
For many people, the aim of both developing muscle and decreasing fat is the fitness holy grail, and they keep seeking the most effective diet and best cardio for muscle gain and fat loss at the same time. It's also known as "body recomposition" and is a difficult but realistic fitness goal. 
Introduction
The conventional belief is that you must go through separate bulking and reducing periods, but recent developments in fitness science and nutrition have revealed that you can make progress in both directions at the same time. This article will walk you through the processes for building muscles while losing fat, allowing you to reshape your physique effectively and efficiently.
Basics of Muscle Building and Fat Loss
Before you continue on your path to simultaneously gain muscle and shed fat, it's critical to understand the fundamental principles underlying these two independent yet interconnected processes. Most fitness goals include both muscle building and fat loss, but they require distinct approaches. Let's dig a little more into these ideas:
Muscle hypertrophy, or muscle growth, is the outcome of your muscles reacting to resistance exercise. Resistance activities, such as lifting weights or performing bodyweight exercises like push-ups and squats, put your muscles under stress. This stress causes small tears in the muscle fibers known as micro-tears. These microtears are essential for muscle growth, which may seem paradoxical.
Your body leaps into action after your workout during the recovery phase, which occurs largely when you rest and sleep. It heals and strengthens these injured muscle fibers, making them thicker and stronger than before and allowing them to withstand the stress they were subjected to. This is known as muscle protein synthesis, and it serves as the foundation for muscular growth. To encourage this growth, it's critical to gradually increase the resistance in your workouts, always forcing your muscles to adapt.
In contrast, fat loss is essentially an issue of energy balance. It is based on the idea of creating a calorie deficit, which means consuming fewer calories than your body expends. When your body is deprived of calories, it turns to its energy stores, which are stored in the form of fat, to fill the void. As a result, fat cells release stored fatty acids, which are then digested to supply energy for your body's everyday processes.
A sustainable calorie deficit can be established through a combination of the best diet for building lean muscle and losing fat and increased physical activity. Calorie control, aerobic exercise, and strength training are all important in producing the essential calorie deficit for fat loss.
As a result, muscle building and fat loss are different processes with their own mechanisms. Muscle building entails resistance exercise and muscle protein synthesis, whereas fat removal is focused on achieving a calorie deficit. To achieve both goals at the same time, you'll need a well-rounded approach that incorporates the best diet for building lean muscle and losing fat, weight training, cardiovascular exercise, and constant tracking of your progress. With a firm grasp on these foundations, you'll be better prepared to embark on your journey to a stronger, leaner, and healthier you.
Knowing Your Caloric Requirements (BMR and TDEE)
To achieve the delicate balance of growing muscle and shedding fat, you must first understand your body's energy requirements. The terms Basal Metabolic Rate (BMR) and Total Daily Energy Expenditure (TDEE) are important in this context.
BMR (Basal Metabolic Rate)
Your BMR is the number of calories your body needs to perform its fundamental activities while at rest. This comprises tasks like breathing, blood circulation, temperature regulation, and cell repair. The first step in estimating your daily calorie needs is to calculate your BMR.
Your age, gender, weight, and height are a few factors that affect your BMR. Fortunately, there are various online calculators and equations, such as the Harris-Benedict equation, that can provide an approximate estimate of your BMR. These calculators use your fundamental physiological traits to estimate how many calories your body requires at rest.
Total Daily Energy Expenditure (TDEE)

 
While your BMR represents your resting calorie needs, it is merely the beginning point. You must consider your exercise level when calculating the number of calories you should consume each day. This is when your TDEE enters the picture. The calories you burn through daily activities, exercise, and the thermic effect of food (the energy your body expends to digest and metabolize the food you eat) are all factored into TDEE.
To calculate your TDEE, you must estimate your daily activity level. Sedentary (little to no exercise) to extremely active (severe exercise or physical labor) are the most typical activity levels. You may get a good approximation of your TDEE by multiplying your BMR by an activity factor that matches your lifestyle.
Establishing a Calorie Deficit
After you've determined your TDEE, you'll need to generate a calorie deficit. A calorie deficit is necessary for fat loss because it encourages your body to use stored fat for energy. For gradual and sustainable fat loss while preserving muscle mass, a moderate calorie deficit of 300-500 calories below your TDEE per day is often recommended.
However, striking the right balance is critical. A calorie deficit that is too large can result in muscle loss, while a deficit that is too small can result in slow or negligible fat loss. As a result, it's critical to closely monitor your progress, adjust your calorie intake as needed, and seek personalized advice from a registered dietitian or fitness professional.
Planning a Balanced Diet for Weight Loss and Muscle Gain
Proper nutrition is an essential part of a balanced diet for weight loss and muscle gain at the same time. Your food not only fuels your activities, but it also supplies the raw materials required for muscle building while maintaining a calorie deficit for fat loss. Let's dive into the critical aspects of carefully planning your nutrition to assist you on your journey.
Prioritize Protein in Your Diet
Protein is the foundation of the best diet for building lean muscle and losing fat. It is the primary building block for muscle tissue and is essential for muscle repair and growth. Your muscles will not be able to recover and grow if you do not consume enough protein.
Aim for 1.2 to 2.2 grams of protein per kilogram of body weight per day to ensure you're getting enough. Individual differences in metabolism, activity level, and goals can be accommodated within this range. For example, if you're doing hard resistance training, aiming towards the upper end of this range may be more appropriate.
Choose lean protein sources such as chicken, turkey, lean beef, fish, and low-fat dairy products while planning a balanced diet for weight loss and muscle gain. Plant-based protein sources that are high in protein include beans, tofu, tempeh, and a range of nuts and seeds should be included too. Whey protein supplements can also be a simple way to meet your protein requirements, particularly post-workout when quick protein absorption is advantageous.
Carbohydrates in Moderate Amounts
Carbohydrates are an important source of energy, especially during high-intensity workouts. Their involvement in fat loss and muscle preservation, however, is more complicated. While carbs are necessary for feeding your exercise and maintaining performance, eating too many carbs might hinder fat loss, especially if your body doesn't use the extra energy.
Consume complex carbs such as whole grains, fruits, and vegetables to strike the proper balance. These include critical nutrients and provide a sustained supply of energy. Fiber-rich carbohydrates also make you feel full and satisfied, lowering your chances of overeating.
Adjust your carbohydrate intake depending on your energy requirements to plan a balanced diet for weight loss and muscle gain. Prioritize carbs around your workout sessions on workout days to maximize performance. On rest days, you can cut back on carbs significantly because you won't need as much rapid energy.
While carbohydrates and protein are more directly related to muscle building, healthy fats play a critical role in overall health and hormone control. The best diet for building lean muscle and losing fat includes sources of healthy fats like avocados, nuts, seeds, and olive oil. These fats are needed for the absorption of fat-soluble vitamins (A, D, E, and K), and they also support the generation of hormones, including those involved in muscle building and fat reduction.
Don't fear dietary fat; it's a valuable component of your nutrition strategy. However, be aware of portion proportions, as fats are calorie-dense. A moderate amount of healthy fats can help you feel satiated and create a sensation of satiety with your meals while following the best diet for building lean muscle and losing fat.
You need to generate a calorie deficit to simultaneously gain muscle and shed fat. This involves ingesting fewer calories than your body needs to maintain its present weight. You can reach this shortfall by monitoring your calorie intake.
Start by determining your Total Daily Energy Expenditure (TDEE), as stated above. Once you know your TDEE, attempt to consume roughly 300-500 calories below this figure per day. This calorie deficit should be sufficient to induce steady fat loss while maintaining muscle mass. Avoid excessive calorie limits, as they might lead to muscle loss and other detrimental health implications.
Using meal tracking apps or talking with a trained nutritionist can be quite helpful in precisely monitoring your calorie consumption. These tools can assist you in staying on track and making smart choices for a balanced diet for weight loss and muscle gain.
Meal timing is crucial for planning the best diet for building lean muscle and losing fat at the same time. Intermittent fasting and carb cycling are two popular strategies:
Intermittent Fasting: This method alternates between eating and fasting intervals. Fasting durations can range from 16 hours with an 8-hour eating window to longer fasts. Intermittent fasting can improve insulin regulation, nutritional partitioning (how your body uses nutrients), and fat burning.
Carb Cycling: Carb cycling is the practice of adjusting your carbohydrate intake on different days to meet your energy requirements. You consume more carbohydrates on high-intensity workout days to fuel your workouts. You reduce your carb consumption on days of low activity or rest. This method can assist you in optimizing energy availability for workouts while also increasing fat loss on low-activity days.
It's critical to listen to your body and make adjustments as needed while following meal timing techniques. These tactics may not be suitable for everyone, and individual reactions may differ. Consistency and durability must be prioritized while planning the best diet for building lean muscle and losing fat.
Strength Training for Building Muscle While Losing Fat
Strength training, often known as resistance training, is the foundation of any successful effort to develop muscle while losing weight. This type of exercise involves employing resistance to challenge your muscles, such as weights, resistance bands, or your own body weight. When done correctly, it can contour your body, improve muscle definition, and aid in fat loss. We'll go through the fundamentals of successful strength training to help you reach your fitness objectives.
Muscle Growth Through Progressive Overload
The key premise of muscle developing strength training is progressive overload. This technique involves gradually increasing the amount of resistance or weight you lift over time in order to challenge your muscles and foster growth. In essence, your muscles become stronger in response to the tension you place on them. To keep the muscle-building process going, gradually increase the demands on your muscles.
To successfully apply progressive overload:
Increase Resistance: Increase the weight or resistance in your workouts gradually. For example, as you gain strength, attempt to lift slightly heavier weights or perform more repetitions with the same weight.
Modify Repetitions and Sets: Change the number of sets and repetitions you do. For example, you could begin with three sets of ten repetitions and move to four sets of twelve repetitions as you progress.
Reduce Rest Periods: Shortening the rest times between sets might help to increase your exercises and challenge your muscles even more.
Try Different Workouts: Try different exercises or variants to keep your workouts interesting and to keep your muscles challenged.
Compound Exercises for Muscle Activation and Efficiency
Compound exercises are essential to strength training for a variety of reasons. These workouts utilize several muscle groups and joints, making them extremely effective for muscle building and calorie burning. Squats, deadlifts, bench presses, rows, and overhead presses are all important compound exercises.
Compound exercises have the following advantages:
Muscle Activation: Compound movements engage multiple muscles, promoting overall muscle development and functional strength.
Calorie Burn: Because these exercises are more difficult, they require more energy, resulting in a higher calorie burn both during and after the workout.
Time Saving: Using compound exercises allows you to work multiple muscle groups in a single session, saving you time in the gym.
Hormonal Response: Compound exercises cause the release of hormones such as testosterone and growth hormone, both of which aid in muscle growth and fat loss.
When incorporating compound exercises into your strength training routine, make sure to do so with proper form to avoid injury and maximize their effectiveness.
Workout Plan for Different Muscle Groups
It's critical to target all major muscle groups during strength training workouts to achieve a balanced physique and maximize muscle development. These primary muscle groups are as follows:
Note: There might be affiliate links mentioned here. We may receive a commission if you purchase a product through an affiliate link. There is no additional charge for you. Please do your own research before making any online purchases.
Chest: Exercises such as bench presses and push-ups are used to target the chest.
Back: Exercises such as rows, pull-ups, and lat pulldowns help to strengthen the back.
Legs: Squats, lunges, leg presses, and deadlifts were performed.
Shoulders: Shoulder development exercises include overhead presses, lateral raises, and front raises.
Arms: Bicep curls and tricep extensions were performed.
Core: Exercises such as planks, Russian twists, and leg lifts help to strengthen the core.
Exercises that target each of these muscle groups should be included in a well-rounded workout plan. Neglecting any major muscle group might result in muscle imbalances and impede your progress toward achieving a symmetrical and aesthetically acceptable physique.
While intensive workouts are necessary for muscular activation, true muscle growth takes place during rest and recovery periods. Strength training causes tiny microtears in your muscle fibers. During the healing process, your body repairs and rebuilds these muscle fibers, thickening and strengthening them.
To improve muscle recovery, do the following:
Get Enough Sleep: Sleep is essential for muscle repair and growth. Each night, aim for 7-9 hours of quality sleep.
Include Rest Days: Give your muscles enough time to recover between workouts. On consecutive days, avoid working the same muscle group. A general rule of thumb is to wait 48 hours before training the same muscle group again.
Active Recovery: On rest days, engage in low-intensity activities such as walking, yoga, or swimming to increase blood flow and relieve muscular tightness.
Nutrition: Make sure your food promotes recuperation by supplying essential nutrients such as protein, carbs, and healthy fats.
Hydration: Stay well-hydrated to aid in the delivery of nutrients to your muscles and the removal of waste products.
Stretching and Mobility Work: Incorporate stretching and mobility exercises to enhance flexibility and reduce the chance of injury.
Remember that appropriate rest and recovery are just as crucial as your actual workouts. Overtraining can lead to tiredness, injury, and hindered progress, so prioritize your recovery to gain the greatest outcomes.
Best Cardio for Muscle Gain and Fat Loss at the Same Time
While strength training forms the cornerstone of muscle building, aerobic activity plays a key role in your quest to gain muscle and lose fat simultaneously. Cardiovascular workouts help you melt calories, boost your cardiovascular health, and raise your overall fitness levels. Try incorporating the best cardio for muscle gain and fat loss while including both moderate-intensity and high-intensity interval training (HIIT) sessions to enhance the effectiveness of your exercise regimen. 
Moderate Intensity Cardio for a Steady Burn
Moderate-intensity cardio workouts, such as brisk walking, cycling, or swimming, deliver a consistent calorie burn over an extended period. These workouts are ideal for building endurance, cardiovascular health, and fat oxidation. Engaging in moderate-intensity exercise for 30-60 minutes several times a week can help establish a calorie deficit, which is vital for fat loss.
These workouts are particularly beneficial when performed in a fasting state or after your strength training sessions. In these conditions, your body is more likely to utilize stored fat for energy, supporting your fat loss goals while protecting muscle structure.
HIIT is a time-efficient and powerful kind of cardiovascular training that alternates short bursts of strong effort with brief recuperation periods. This strategy not only elevates your heart rate but also boosts your metabolism, resulting in a higher calorie burn both during and after your workout.
The beauty of HIIT is that it can be modified into numerous forms of training, like sprinting, cycling, jumping exercises, or bodyweight activities like burpees. These high-intensity intervals push your cardiovascular system to the maximum, prompting tremendous calorie expenditure in a short amount of time.
HIIT is particularly beneficial for fat loss because it stimulates excess post-exercise oxygen consumption (EPOC), often known as the "afterburn" effect. After an HIIT session, your body continues to burn calories as it strives to return to its pre-exercise state, sometimes for hours or even days thereafter.
Balancing Cardio with Strength Training
To achieve the desired fitness goals, it's necessary to create a balance between the best cardio for muscle gain and fat loss and strength training. While exercise helps produce the calorie deficit necessary for fat reduction, strength training maintains and develops your muscle mass, ensuring that the weight you lose largely comes from fat.
Consider timing the best cardio for muscle gain and fat loss on days when you're not conducting strong strength training workouts or in separate time slots from your strength sessions. This approach allows your muscles to recover properly between strength sessions while also increasing fat loss through cardio.
Combining strength training with the best cardio for muscle gain and fat loss results in a well-rounded fitness regimen that promotes both objectives. It's critical to customize your cardio workout to your fitness level and preferences, gradually increasing the intensity and time as you advance. You'll leverage the power of cardiovascular exercise to sculpt a slimmer, fitter, and healthier you by intelligently incorporating both moderate-intensity and HIIT workouts.
Tracking Your Progress for Simultaneous Muscle Building and Fat Loss
When you embark on the difficult but rewarding adventure of growing muscle while shedding fat, meticulous tracking of your progress becomes your compass. It provides useful insights into your workout attempts, ensuring that you stay on track toward your desired body. Here's how to effectively track your progress on this life-changing journey:
Collect Data and Quantify Change
Measuring certain areas of your body is a practical and dependable technique to assess your progress in addition to what the scale indicates. The waist, hips, chest, arms, and thighs are all important places to measure. Taking these measurements on a regular basis helps you track changes in your body composition over time.
Why are measurements important?
Accuracy: Measurements provide an accurate approach to tracking changes in your body's dimensions. Even minor weight loss or muscle gain can be reliably noted.
Motivation: Seeing visible progress, such as a smaller waist circumference or a larger arm size, may be extremely encouraging and reinforce your commitment to your fitness goals.
In contrast to the scale, which measures total weight, body measurements provide a more comprehensive assessment of your body's metamorphosis. You can determine which areas are responding well to your efforts and which may require additional attention.
To successfully track your development, use the following measurements:
To achieve precise and consistent readings, use a flexible tape measure.




• Measure the same areas each time, ideally under identical conditions (e.g., before eating in the morning).




• Keep track of your measurements at regular intervals, such as every two weeks or once a month, to see how they change over time.
Comprehensive Body Composition Analysis
While body measurements are useful, body composition analysis delves further into your development by evaluating changes in your body fat percentage and muscle mass. There are several tools and methods available for this purpose:
Skinfold Calipers: Skinfold calipers are used to measure the thickness of subcutaneous fat at specific locations on your body, such as the triceps, suprailiac, abdomen, and thigh areas. These measurements can help you calculate your body fat percentage.
Dual-energy X-ray absorptiometry (DEXA) scan: Dual-energy X-ray absorptiometry (DEXA) is a highly accurate technology for assessing body fat percentage, bone density, and lean mass. It does a thorough and complete study of your body composition.
Bioelectrical Impedance Scales: These scales use a low-level electrical current to send through your body and measure the impedance (resistance) to calculate your body fat percentage. While they are not as accurate as DEXA, they are a simple at-home option for measuring changes in body composition.
Why is body composition analysis important?
Accuracy: When compared to measurements alone, body composition analysis delivers a more accurate estimate of changes in body fat and muscle mass.
Changes: Knowing your body fat percentage allows you to make educated changes to your nutrition and training regimen. If your body fat percentage stays high, you may need to modify your calorie intake or your cardio activity.
Validation: Body composition analysis can provide evidence of your success. If you're growing muscle and losing fat, your body fat percentage should decrease over time.
Motivation: Tracking body composition changes, like measures, can be motivating, especially when you see a decrease in body fat percentage or an increase in lean muscle mass.
To acquire a more comprehensive picture of your progress, consider including body composition analysis into your tracking practice at regular intervals, such as every few months.
Maintain a Workout Journal
A workout notebook is a fitness diary that documents your training journey and provides insight into your strength gains and activity routines. To keep a successful workout log, follow these steps:
Exercise Log: Keep track of the exercises you do throughout each workout session. Include information such as the type of exercise, the number of sets, and the number of repetitions.
Weights Log: Keep track of the weights or resistance levels you use for each workout. Weight gain over time is an excellent sign of muscle strength and progress.
Record Progression: Keep track of your progress in terms of lifting more weight, performing more repetitions, or mastering advanced varieties of exercises.
Keep Track of Rest Durations: Keeping track of rest durations between sets will help you regulate the intensity of your exercises and ensure you're appropriately challenging yourself.
Track Workouts: Keep track of the date and time of each workout. This allows you to build an exercise regimen and track your progress.
Why is keeping a workout journal important?
Accountability: Keeping a workout journal holds you accountable to your fitness plan and helps you stick to your goals.
Identifying Plateaus: If you see a plateau in your strength improvements, your exercise journal can assist you in identifying trends or potential areas for development.
Changes: By reviewing your journal, you can make informed changes to your training regimen, such as increasing weight or changing exercise selection.
Motivation: Reflecting on your progress, however minor, can generate motivation and maintain your commitment to your fitness path.
Maintaining a workout record, whether in a real notebook, a fitness app, or an online spreadsheet, can be a game changer in your quest to develop muscle and shed fat.
Visual Ways of Monitoring the Progress
Progress images serve as a visual depiction of your transformation and can be an effective motivator. Taking images from various angles on a regular basis allows you to see changes in your body over time.
Why are progress photos important?
Visual Documentation: Photos provide undeniable visual confirmation of your progress, allowing you to observe changes that measurements or the scale may not reveal.
Motivation: Comparing before-and-after images can be extremely inspirational, prompting you to keep working toward your objectives.
Objective Perspective: Progress images provide an objective perspective on your transformation, allowing you to examine changes objectively.
To take effective progress shots, follow these steps:
Use Consistent Lighting: To accurately capture changes, ensure that the lighting remains consistent in all of your images.
Same Camera Position: Maintain the same positions and camera angles for each shot to give a consistent basis for comparison.
Take shots at Regular Intervals: To see progressive improvements, take progress shots at regular intervals, such as every four to six weeks.
Maintain Clothing Consistency: Wear the same sort of clothing in each photo to avoid variables and improve comparisons.
Include Front, Side, and Back Views: Photograph your change from various perspectives to obtain a complete picture.
Prioritize Sleep and Recovery
It's common to focus solely on workouts and a balanced diet for weight loss and muscle gain, while neglecting the critical role that sleep and recovery play in attaining your fitness objectives. Here's why prioritizing sleep and recovery is critical, and how you can effectively incorporate these habits into your workout program.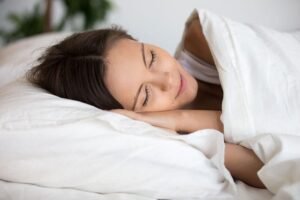 Sleep is essential for overall health and fitness. Your body engages in a variety of vital functions during restorative sleep, including muscle repair and regeneration, hormone regulation, and memory consolidation. Here are some of the reasons why prioritizing sleep is critical for your fitness journey:
Muscular Recovery: While sleeping, your body repairs and rebuilds muscular tissue that has been injured through severe activities. Adequate sleep provides your muscles with the time and resources they require to recuperate, resulting in muscular growth over time.
Hormone Balance: Sleep is essential for hormone regulation. It promotes growth hormone release, which is necessary for muscular development, as well as the regulation of hunger hormones such as ghrelin and leptin. A hormonal imbalance might sabotage fat loss efforts.
Energy Restoration: Getting enough sleep replenishes your energy resources, making you feel more energized and determined to work out. Sleep deprivation can impair physical performance and increase desires for high-calorie, low-nutrient foods.
Balance Quality and Quantity
Aim for 7-9 hours of good sleep per night. Individual sleep requirements may differ, so pay attention to your body and modify your sleep time accordingly.




• Make your bedroom sleep-friendly by keeping it dark, cool, and quiet.




• Create a consistent sleep schedule by going to bed and waking up at the same time every day, including weekends.




• Avoid using devices (phones, tablets, laptops, and televisions) at night because the blue light emitted can disrupt sleep patterns.
Rest days are an essential component of any efficient fitness plan, yet they are frequently overlooked. They give your body the time it needs to recuperate, mend, and adjust to the physical stress that workouts inflict on it. Here's why leisure days are important:
Muscle Recovery: Rest days help your muscles repair and renew, lowering your chances of overuse injuries and muscle imbalances.
Recovery of the Central Nervous System: Intense workouts stress not just your muscles but also your central nervous system. Rest days allow your nervous system to heal, allowing you to be mentally and physically prepared for your next difficult workout.
Overtraining Prevention: Overtraining can cause weariness, poor performance, and even injury. Rest days, when included in your program, can help prevent overtraining and improve long-term progress.
Mental Refreshment: Rest days allow you to take a mental vacation from the rigors of exercise, allowing you to stay motivated and avoid burnout.
The number of rest days you take depends on your training regimen and your personal recovery capacity. In general, one to two rest days per week is a decent starting point. However, it is critical to listen to your body and adapt your rest days as needed.
Proper Hydration is Necessary
Proper hydration is sometimes underestimated in terms of its importance in enhancing muscle development and fat loss. Water is required for a variety of physiological processes that have a direct impact on your fitness goals. Here are some of the reasons why staying hydrated is critical:
Metabolic Support: Water is engaged in metabolic activities such as nutrition breakdown and usage for energy. Hydration ensures that these processes run smoothly.
Nutrient Transport: Water works as a nutrient transport medium, assisting in the delivery of important substances to cells and muscles. This is especially crucial before and after workouts, when your body needs nutrients for repair and growth.
Thermoregulation: Your body heats up during exercise, and sweat helps to cool it down. Staying hydrated is critical for controlling body temperature and avoiding overheating.
Energy Levels: Dehydration can cause weariness, which can impair your exercise performance and motivation.
Drink at least 8-10 cups of water per day. Individual hydration requirements might vary depending on factors such as environment, exercise intensity, and body size.


• Listen to your body's signals. Thirst is a natural cue that it's time to drink some water. Furthermore, the color of your urine can be used as a hydration indicator—light yellow to pale straw is usually an indication of appropriate hydration.




• Carry a reusable water bottle with you to make sipping water throughout the day easier.




• Be aware of your hydration requirements throughout exercise. To maintain optimal hydration levels, drink water before, during, and after exercise.
Stress Management
Chronic stress might be detrimental to your fitness goals. When you are stressed, your body produces cortisol, a hormone that can cause muscle breakdown and fat deposition, especially around the abdomen. To maximize the benefits of your fitness journey, you must successfully manage stress:
Stress Management Strategies: Use stress-reduction strategies such as meditation, deep breathing exercises, yoga, or mindfulness. These actions can aid in the reduction of cortisol levels and the promotion of calm.
Make Self-Care a Priority: Make time for self-care activities that bring you joy and relaxation. Nurturing your well-being, whether by reading, spending time in nature, or pursuing hobbies, is an important element of stress management.
Balanced Lifestyle: Aim for a balanced lifestyle that includes enough sleep, frequent physical activity, good food, and stress-reduction techniques. These aspects work together to improve your overall well-being.
Seek Help: If stress becomes unbearable or chronic, seek help from a mental health expert. They can provide excellent stress management tactics and coping mechanisms.
Be Patient and Persistent
Building muscle while losing fat is a slow process that demands patience, focus, and consistency. It is critical to recognize that growth does not always follow a straight path. You may experience plateaus and failures, but the key to success is to remain patient and persistent:
Consistency: It is critical to maintain consistency in your meals and workouts. Results may not materialize immediately, but sticking to your workout regimen will provide great results over time.
Modifications: Be willing to make changes to your workout and nutrition plan based on your progress and feedback from your body. A versatile approach enables you to fine-tune your regimen for improved outcomes.
Establish Realistic Expectations: Establish realistic and attainable goals. Expectations that are unrealistic might lead to disappointment and dissatisfaction. To stay motivated, celebrate tiny accomplishments along the way.
Emphasize Health: Adopt a holistic approach to fitness that emphasizes overall health and well-being. A balanced and healthy lifestyle promotes long-term success and well-rounded development.
FAQs
What exactly is muscle growth, and how does it occur?
Muscle growth, also known as hypertrophy in science, happens when muscles respond to resistance training. Microtears form in muscle fibers during resistance exercises. During rehabilitation, the body repairs and strengthens these damaged fibers, resulting in muscle growth.
What is muscle protein synthesis, and why is it important for muscle building?
After resistance training, injured muscle fibers are healed and strengthened through the process of muscle protein synthesis. It is essential for muscle growth because it thickens and strengthens the muscles, allowing them to withstand increasing tension.
What is the most important aspect of fat loss, and how does it work?
Fat reduction is mostly based on establishing a calorie deficit, which occurs when you consume fewer calories than your body expends. This shortfall causes the body to consume stored fat for energy, which results in fat loss.
How can I generate a calorie deficit to lose fat?
A calorie deficit can be achieved through a balanced diet for weight loss and muscle gain, increased physical activity, or a combination of the two. It is critical for fat loss to consume fewer calories than your Total Daily Energy Expenditure (TDEE).
What's the recommended calorie deficit for sustainable fat loss?
For slow and permanent fat loss while keeping muscle mass, a moderate calorie deficit of 300-500 calories below your TDEE per day is often recommended.
What impact does nutrition have on simultaneous muscle gain and fat loss?
Nutrition is vital for fueling workouts, providing materials for muscle building, and sustaining a calorie deficit for fat loss. Protein should be prioritized, carbohydrates should be managed, and healthy fats should be included.
What are some meal timing techniques for muscle building and fat loss?
Intermittent fasting and carb cycling are two successful meal timing strategies. These methods can help manage insulin levels, improve nutrition utilization, and boost fat burning.
Why is strength training crucial in the process of simultaneously growing muscle and losing fat?
Strength training is essential since it reshapes your body, improves muscle definition, and aids in fat loss. It promotes muscle growth, which is essential for developing a lean and strong physique.
What exactly is progressive overload in strength training, and why is it so important?
The objective of progressive overload is to test your muscles and drive growth by gradually adding resistance or weight to your workouts. It is critical to maintain muscle development.
How can I achieve the desired outcomes by balancing strength training with the best cardio for muscle gain and fat loss? 
Schedule the best cardio for muscle gain and fat loss on different days or time windows from severe strength training sessions to balance these activities. This method promotes muscle repair while also encouraging fat loss through cardio.
Conclusion
Achieving the twin goals of muscle gain and fat loss is a difficult but possible task that requires a careful approach to nutrition and exercise. You can achieve your ideal physique by understanding the basics, calculating your calorie needs, carefully planning your nutrition, focusing on strength training, incorporating cardiovascular exercise, tracking your progress, prioritizing sleep and recovery, staying hydrated, managing stress, and remaining patient and persistent. Individual outcomes can vary, so contact a healthcare or fitness professional before going on any serious fitness adventure to ensure it's safe and appropriate for your personal needs and goals. 
Disclaimer: The information provided in this article is for educational purposes only and should not be considered as a substitute for medical advice. Consult a healthcare professional before implementing any home remedies or making significant changes to your lifestyle.