Major Hurdles in Weight Loss Journey With Tips to Overcome Them
Health and wellness are crucial aspects of our lives. Everyone desires to be the best in terms of fitness. Maintaining an optimal body weight is one of the major necessities for overall health and wellness, although there can be many weight loss hurdles while pursuing weight-related health goals.
Introduction
This comprehensive blog covers the major weight loss hurdles individuals commonly face on their weight loss journeys. Also, get to know about the practical tips for overcoming weight loss obstacles.
Overcoming Hurdles on the Path to Weight Loss Success
Embarking on a weight loss journey can be a challenging yet transformative experience. While the destination is rewarding, the journey often involves overcoming various hurdles that might impede progress. Understanding these weight loss hurdles and finding effective ways to navigate them is key to achieving your weight loss goals.
Maintaining Willpower
Willpower is the backbone of any weight loss endeavor and maintaining it is one of the most common hurdles in weight management. It's the ability to resist temptation, make healthy choices, and stay committed to your goals. However, maintaining willpower can be challenging in a world filled with tempting treats and constant distractions. Often, willpower dwindles over time, making it harder to adhere to strict diets or workout routines.
Tip: Foster discipline by setting realistic goals, breaking them into manageable steps, and celebrating small victories along the way. Additionally, avoid extreme diets and opt for sustainable lifestyle changes.
Lack of Motivation
Finding the motivation to start and stick to a weight loss plan can be tough. Sometimes, initial enthusiasm dwindles, leading to a lack of drive to continue. External factors or internal struggles might cause motivation levels to fluctuate, affecting consistency.
Tip: Create a supportive environment that boosts motivation. This can include setting clear, achievable goals, surrounding yourself with supportive friends or groups, tracking progress, and rewarding yourself for milestones achieved.
Overcoming Hunger
Managing hunger is a fundamental yet challenging aspect of weight loss. It is considered one of the most prominent hurdles in weight management. Persistent hunger pangs can lead to overeating or making poor food choices, hindering progress. Feeling unsatisfied or constantly battling hunger can be a significant hurdle to sticking to a calorie-restricted diet.
Tip: Opt for foods that are high in fiber and protein, as they help keep you fuller for longer periods. Incorporate healthy snacks between meals to curb hunger and maintain steady energy levels throughout the day.
Eating Healthy Foods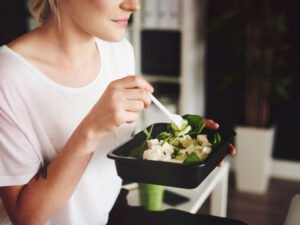 Transitioning to a healthier diet is a major obstacle for many on the weight loss journey. Adjusting from comfort foods or high-calorie options to a balanced, nutrient-dense diet can be daunting. It often involves altering established eating habits, which might be deeply ingrained.
Tip: Start by gradually incorporating more fruits, vegetables, lean proteins, and whole grains into your meals. Experiment with healthier cooking methods and try new recipes to keep your meals exciting and flavorful.
No Time for Workouts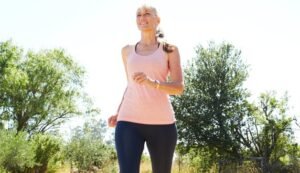 Time constraints are among the most common barriers to regular exercise. Getting no time for workouts for weight management is one of the commonly observed hurdles in weight management. Busy schedules, work commitments, family responsibilities, and other obligations leave little room for dedicated workout sessions.
Tip: Incorporate short bursts of physical activity throughout your day. Take the stairs instead of the elevator, walk during phone calls, or do quick, high-intensity workouts like HIIT sessions that can be completed in a short time frame.
Note: There might be affiliate links mentioned here. We may receive a commission if you purchase a product through an affiliate link. There is no additional charge for you. Please do your own research before making any online purchases.
Changes in Your Body
As you progress in your weight loss journey, your body adapts and changes. Sometimes, this might result in weight plateaus or fluctuations, which can be disheartening. It's essential to understand that weight loss isn't always linear, and your body's response to change can impact your motivation.
Tip: Focus on non-scale victories such as increased energy levels, better sleep, and improved endurance. Celebrate your body's positive changes beyond just the numbers on the scale.
Decreased Physical Activity
Sedentary lifestyles have become the norm, with modern technology encouraging less physical movement. Desk jobs, long commutes, and increased screen time contribute to reduced physical activity levels.
Tip: Incorporate movement into your daily routine. Take regular breaks to stretch or walk, use standing desks, or participate in activities you enjoy, like dancing or sports, to increase overall physical activity.
Impact on Sleep
Poor sleep patterns and inadequate rest can sabotage weight loss efforts. Sleep deprivation disrupts hormone regulation, particularly ghrelin and leptin, which control hunger and satiety, leading to increased cravings and overeating.
Tip: Prioritize sleep by establishing a regular sleep schedule, creating a calming bedtime routine, and ensuring your sleep environment is conducive to quality rest.
Hormonal Changes
Hormones play a crucial role in weight regulation. Fluctuations in hormones due to stress, menopause, or medical conditions can affect metabolism, appetite, and weight management.
Tip: Consult a healthcare professional if you suspect hormonal imbalances are affecting your weight loss. Strategies such as stress management techniques, a balanced diet, and regular exercise can help stabilize hormonal levels.
Conclusion
The path to weight loss is not without its obstacles, but with perseverance, strategies, and a positive mindset, these hurdles can be overcome. Recognizing and addressing these challenges and implementing the best ways for overcoming weight loss obstacles pave the way for a successful weight loss journey and a healthier, more fulfilling life.
Disclaimer: The information provided in this article is for educational purposes only and should not be considered as a substitute for medical advice. Consult a healthcare professional before implementing any home remedies or making significant changes to your lifestyle.