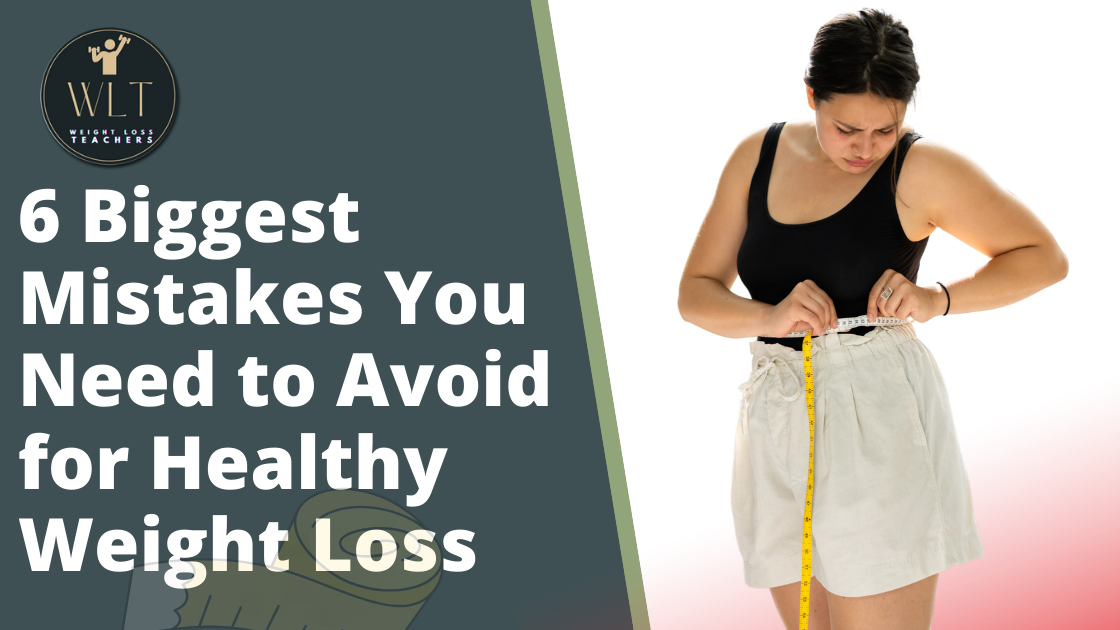 6 Biggest Mistakes You Need to Avoid for Healthy Weight Loss
Weight loss or weight management is one of the most popular health and fitness goals in modern times. Sedentary lifestyles, unhealthy food choices, and environmental factors are causing obesity and other weight related issues. Attaining an optimal body weight keeps many health issues at bay and lets you enjoy your life in a more fulfilling way.
Introduction
In order to lose weight, individuals take many steps and adapt several lifestyle changes, encompassing their dietary choices, workouts, and so on. Along with following the effective steps for weight loss, you also need to make sure you are not committing any mistakes that may be harming your weight loss endeavors. 
6 Mistakes to Avoid for Healthy Weight Loss
If you are looking for healthy and long-lasting results through your weight loss measures, then avoid committing any mistakes that undermine your efforts. Scrutinize your lifestyle and daily routine to find such issues. Here are a few prominent weight loss mistakes that you may be making unknowingly and that are hampering your weight loss journey. 
Setting Unattainable Goals
You need to set realistic and practical goals for accomplishing any task successfully and the same principle applies to weight loss. Weight loss and similar lifestyle changes take time and require consistent dedication. When you set unrealistic goals and do not achieve them, it only leads to disappointment, frustration, and more stress. 
Know your physical and mental capabilities, and always set realistic and attainable goals. If your goal is too big or tough, break it into smaller, attainable goals, and when you accomplish them, celebrate those achievements. You'll actually be able to achieve success in weight loss over time.
Skipping Meals
One of the first and most common weight loss mistakes beginners make is skipping meals. Individuals often think that simply skipping meals can accelerate their weight loss. However, this is something you shouldn't do if you want to lose weight in a healthy way.
Skipping meals often slows down your metabolism and leads to overeating later on. Also, you may be initiating a lack of essential nutrients with that approach. Ultimately, your weight tends to go up while your physical and mental health deteriorates over time. Avoid skipping meals; you may regulate but consult expert dieticians for the most effective dietary changes. 
Following Fad/Crash Diets
After skipping meals, following fad diets is another food based weight loss mistake beginners make. Individuals tend to follow fad or crash diets in hopes of fast results. Such promises may always sound appealing, but fad diets are usually unsustainable and not based on scientific evidence.  
Beware of fad diets. Avoid them as much as possible. Always prefer a balanced diet for appropriate nutrients. Food and nutrition are essential for good health and adopting a balanced and nutritious eating plan helps attain long term benefits, including weight loss. You may consult an expert dietician for the best assistance in that regard. 
Not Consuming Sufficient Protein
As mentioned above, a healthy diet is essential for healthy weight loss. Your diet should consist of lots of fresh fruits, veggies, fiber, and, of course, protein. Not consuming enough protein is another popular weight loss mistake beginners make. Experts recommend eating one gram of protein per pound of body weight when you try to lose weight.
In order to ensure healthy weight loss, you must focus on lean proteins such as fish, beef, chicken, tofu, shellfish, beans, and eggs. Protein is necessary to maintain muscle mass as you continue to lose weight. Also, our body uses the most energy to digest this macronutrient, making us feel full for longer. It reduces the chances of eating more than you need.
Note: There might be affiliate links mentioned here. We may receive a commission if you purchase a product through an affiliate link. There is no additional charge for you. Please do your own research before making any online purchases.
Lack of Physical Activity
Lack of physical activity or a sedentary lifestyle is one of the major banes of modern times. Being physically active is crucial for our health and well-being. If you are looking to lose weight yet have not included certain physical activities and exercises in your routine, you are committing a huge mistake. 
For healthy weight loss, you must incorporate ample amounts of physical activity into your daily routine, along with adapting healthy dietary changes. Make exercise a crucial part of your weight loss plan. Regular physical activity is crucial for burning calories, weight loss, building muscle, and improving overall health.
Not Getting Enough Rest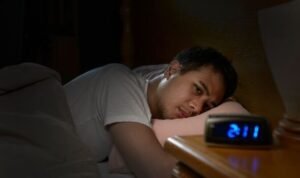 We are living in a fast-paced world and everyone is having a hectic routine and not getting enough sleep. Lack of sufficient sleep or rest is one of the worst weight loss mistakes. Poor sleep quality or lack thereof affects the regulation of hormones related to appetite control and causes increased food cravings. 
Sleeping is beneficial for our health in many ways, including weight loss. You need to take the necessary measures and make lifestyle changes to allow your body to rest and relax optimally. Go to bed early and at the same time for better sleep. Also, aim for seven to eight hours of quality sleep each night to aid your weight loss efforts.
Conclusion
Weight loss requires comprehensive efforts. You have to follow the most effective diet and workout routines while ensuring you are not making any significant mistakes during the weight loss journey. Set your goals with clarity while being practical. Break it into smaller goals; if it's huge or too challenging, you will eventually achieve them. 
Beware of the mistakes hampering your weight loss efforts, especially if they are related to diet, like skipping meals and following crash diets, and avoid them. Also, incorporate a healthy lifestyle with a proper amount of physical activity and sleep. Adopting such an approach will help you achieve success in weight loss and long-lasting health benefits. 
Disclaimer: The information provided in this article is for educational purposes only and should not be considered as a substitute for medical advice. Consult a healthcare professional before implementing any home remedies or making significant changes to your lifestyle.