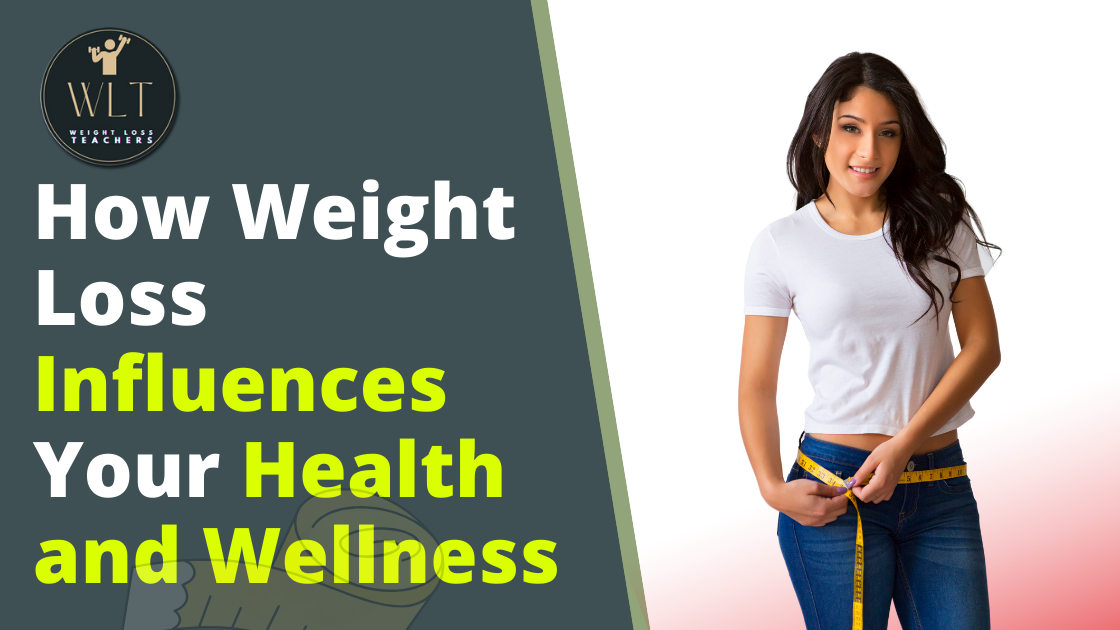 How Weight Loss Influences Your Health and Wellness
Everyone desires the best of health and wellness. However, modern lifestyles consisting of unhealthy food choices and minimal physical activity are giving a huge push to obesity or the state of being overweight, among individuals. Attaining and maintaining an optimal weight has become more important than ever. 
Introduction
In this detailed blog, we are going to have a detailed look at the major weight loss benefits to health and wellness, including the dangers of obesity, causes of weight gain in modern times, and the benefits of maintaining an optimal weight.
Health Risks from Obesity
Obesity and being overweight pose significant health risks that can impact various aspects of well-being. One of the primary measures used to determine if an individual is overweight or obese is Body Mass Index (BMI), calculated by dividing weight in kilograms by the square of height in meters. A BMI over 25 is considered overweight, while a BMI over 30 indicates obesity.
Major Health Risks Associated with Obesity
Cardiovascular Diseases: Obesity increases the risk of heart disease, stroke, and high blood pressure. Excess weight puts strain on the heart, leading to complications like coronary artery disease and heart failure.
Type 2 Diabetes: Obesity is a major risk factor for developing insulin resistance, leading to type 2 diabetes. The excess fat affects insulin sensitivity, resulting in elevated blood sugar levels.
Joint Problems: Excessive weight can strain joints, leading to conditions like osteoarthritis. It causes wear and tear on joints, leading to chronic pain and reduced mobility.
Respiratory Issues: Obesity is linked to respiratory problems such as sleep apnea and asthma. The excess weight can obstruct the airways, causing breathing difficulties.
Increased Cancer Risk: Certain cancers, including breast, colon, kidney, and pancreatic cancers, have been linked to obesity due to hormonal imbalances and inflammation caused by excess fat.
Major Causes of Weight Gain in Modern Times
Several factors contribute to weight gain in contemporary society, resulting in an increase in obesity rates globally:
Technological Advancements: The advent of technology has led to a more sedentary lifestyle. Increased screen time, desk jobs, and reduced physical activity contribute to weight gain.
Lack of Exercise: Many people fail to incorporate regular exercise into their daily routines due to busy schedules, leading to decreased energy expenditure and weight gain.
Processed Foods: The prevalence of highly processed foods high in sugars, unhealthy fats, and additives contributes to weight gain. These foods are often calorie-dense and nutrient-poor.
Portion Sizes: Oversized portions and frequent consumption of fast food and high-calorie meals contribute to an imbalance in energy intake, leading to weight gain.
Stress and Emotional Factors: Stressful lifestyles, emotional eating, and mental health conditions can lead to unhealthy eating habits and weight gain.
Sleep Deprivation: Lack of adequate sleep has been associated with weight gain as it disrupts hormone regulation, leading to increased appetite and cravings for unhealthy foods.
Note: There might be affiliate links mentioned here. We may receive a commission if you purchase a product through an affiliate link. There is no additional charge for you. Please do your own research before making any online purchases.
Benefits of Maintaining Optimal Weight
Here are a few of the most prevalent weight loss benefits. 
Improved Cardiovascular Health
Weight loss significantly reduces the risk of heart disease and stroke. Shedding excess weight lowers blood pressure and cholesterol levels, relieving strain on the heart and improving overall cardiovascular health.
Reduced Risk of Type 2 Diabetes
Weight loss and maintenance of an optimal weight can enhance insulin sensitivity and regulate blood sugar levels, reducing the risk of developing type 2 diabetes or managing the condition effectively.
Enhanced Joint Function
Healthy weight maintenance reduces stress on joints, alleviating pain associated with conditions like osteoarthritis. Weight loss leads to improved joint mobility and decreased discomfort.
Improved Respiratory Function
Losing weight can alleviate respiratory issues such as sleep apnea and asthma. A reduction in excess weight decreases airway obstruction, facilitating better breathing.
Lowered Cancer Risk
Weight loss contributes to a reduced risk of certain cancers. Maintaining a healthy weight minimizes hormonal imbalances and inflammation linked to cancer development.
Enhanced Mental Health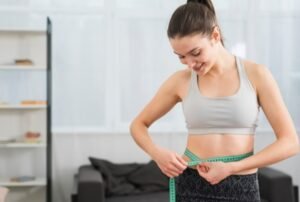 Healthy weight maintenance positively impacts mental well-being. Weight loss boosts self-esteem, reduces stress, and improves overall mood and mental health.
Increased Energy and Vitality
Weight loss often leads to increased energy levels and vitality. Shedding excess weight improves overall physical endurance and capacity for everyday activities.
Improved Sleep Quality
Healthy weight maintenance aids in better sleep quality. Reduced weight minimizes sleep disturbances and improves sleep patterns, contributing to overall well-being.
Conclusion
In conclusion, the impact of weight loss on health and wellness is profound. Obesity and excess weight pose significant health risks across multiple domains, including cardiovascular health, diabetes, joint function, and mental well-being. 
Addressing the causes of weight gain, such as sedentary lifestyles and poor dietary habits, is crucial. Adopting healthier habits, including regular exercise and nutritious eating, can help achieve and maintain an optimal weight. The benefits of weight loss extend far beyond physical health, positively influencing mental well-being, vitality, and overall quality of life.
Disclaimer: The information provided in this article is for educational purposes only and should not be considered as a substitute for medical advice. Consult a healthcare professional before implementing any home remedies or making significant changes to your lifestyle.