Can Drinking Cold Water Help You Lose Weight?
For decades, weight loss has been a topic of fascination and conversation, with various treatments, diets, and tactics promising to help people lose those excess pounds. One popular weight-loss approach is the belief that drinking ice-cold water might help you lose weight. 
Introduction
According to a theory in favor of ice water for weight loss, the body expends energy to reheat the water to body temperature, raising the metabolic rate and burning more calories. But, in a nutshell, does this idea hold water? Can drinking cold water help you lose weight? In this comprehensive article, we'll look at the research behind this claim and see if drinking ice-cold water will indeed help you lose weight.
Thermoregulation in the Body
Under diverse external conditions, the human body is a wonder of biological engineering, capable of maintaining a relatively constant interior temperature of roughly 98.6 degrees Fahrenheit (37 degrees Celsius). This amazing ability to regulate body temperature, known as thermoregulation, is critical for the proper functioning of many biological systems.
When we investigate the potential link between drinking ice-cold water and its role in weight reduction, understanding the mechanisms behind thermoregulation becomes critical. Because many metabolic reactions are temperature-dependent, your body operates within a small temperature range, and even minor departures from this range can be harmful.
Let's look at how thermoregulation works when you drink ice water for weight loss:
Vasoconstriction: When exposed to cold stimuli, such as drinking ice-cold water, your body begins a process known as vasoconstriction. This process is characterized by the constriction of blood vessels in the skin. Vasoconstriction is used to reduce heat loss from the body's surface. As a result, when you drink ice-cold water, you may experience a tiny chill and your skin may become cooler to the touch. It is crucial to highlight that, while vasoconstriction is an important part of thermoregulation, it has little effect on calorie expenditure when it comes to weight loss.
Metabolism: An increase in metabolism is the other key mechanism involved in responding to the consumption of ice water for weight loss. In this context, metabolism refers to the sum of all chemical events that occur within the body. When you consume ice-cold water, your body must increase its metabolic rate in order to reheat the water to your core body temperature. This is known as thermogenesis, and there is a variety known as non-shivering thermogenesis.
Non-shivering thermogenesis is a critical idea in the notion that drinking ice-cold water will help you lose weight. The assumption is that the energy expended to heat the cold water will result in the burning of additional calories, potentially leading to weight loss. It is crucial to note, however, that while this concept is appealing, the real impact on calorie expenditure is negligible.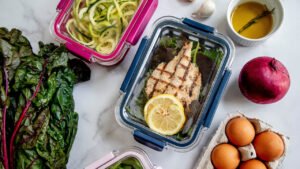 TEF (Thermic Effect of Food)
The idea of the Thermic Effect of Food (TEF) becomes an important part of the complex web of metabolic processes that keep our energy balance. TEF denotes the energy expended in the digestion, absorption, and storage of nutrients from the meals we eat. It provides useful information on how different macronutrients affect our metabolism and calorie expenditure.
TEF and Macronutrients: The kind of macronutrient ingested influences TEF. Proteins, which are well-known for their function in muscle repair and growth, have the greatest thermic effect of any macronutrient. When you eat protein-rich foods, your body uses a considerable amount of energy (about 20-30% of the calories consumed) in the digestive and metabolic processes. This means that if you consume 100 calories of protein, your body may expend up to 30 calories only to digest and process the protein.
Carbohydrates, a key energy source, have a modest TEF, requiring approximately 5-10% of the calories taken for digestion and use. Finally, while dietary fats are necessary for many body activities, they have the lowest thermic effect, accounting for just around 2-3% of the calories from fat required during the metabolic process.
Ice-Cold Water vs. TEF: A significant difference occurs when comparing the influence of ice-cold water consumption to TEF. The energy required to heat ice-cold water to body temperature is low, producing just a minor increase in metabolic activity. Whether you drink cold or room temperature water, the thermic effect of water is rather similar, ranging from 10 to 30 calories per liter.
TEF, on the other hand, has a greater impact on calorie expenditure. Proteins, as previously stated, cause a significant rise in metabolism during digestion due to their high thermic action. This contrasts sharply with the negligible influence of cold water on energy expenditure.
Other Factors' Effects: It is critical to note that, while ice-cold water may induce a minor increase in metabolism, its contribution pales in contrast to the influence of other factors. Regular physical activity, particularly strength training, can, for example, considerably increase metabolic rate by growing muscle mass, as muscular tissue burns more calories at rest than fat tissue. Furthermore, diet, portion control, and overall calorie intake are critical to attaining and sustaining weight loss.
Connection Between Brown Fat and Ice Cold Water
Brown fat, commonly known as brown adipose tissue, is an intriguing actor in the complex realm of human metabolism. Its distinct qualities and functions set it apart from its more well-known counterpart, white fat. Brown fat is a metabolically active tissue that plays an important part in thermogenesis, the process of heat synthesis within the body that contributes to core body temperature maintenance.
Brown Fat's Nature: Brown fat stands out due to its specific properties. It is high in mitochondria, the cellular powerhouses responsible for energy production. The number of mitochondria in brown fat cells distinguishes it. Brown fat, as opposed to white fat, which primarily acts as an energy storage reservoir, functions more like a biological furnace, actively burning calories to generate heat.
Brown Fat's Role in Thermogenesis: The fundamental function of brown fat is thermogenesis, which is the generation of heat through the burning of calories. This process aids in the maintenance of the body's core temperature, particularly in response to cold exposure. When your body requires more heat, brown fat is activated, contributing to an increase in thermogenesis.
The Brown Fat and Weight Loss Connection: Recent research has looked into the relationship between brown fat activation and weight loss. It has been proposed that boosting brown fat activity through cold temperature exposure may contribute to greater thermogenesis, hence aiding in the fight against obesity. The reasoning for this is that while brown fat consumes calories to produce heat, it causes a calorie deficit in the body, potentially leading to a decrease in fat stores.
Complex Activation Mechanisms: While the idea of brown fat activation for weight loss is appealing, it's important to understand that the process is not simple. Brown fat activation via cold exposure is a complex mechanism that requires sustained and consistent exposure to cold temperatures. This is more than just sipping ice-cold water. Additionally, age, genetics, and general health all play a role in regulating the effectiveness of brown fat activation, which varies from person to person.
Advantages of Drinking Water for Weight Loss
While the effect of ice-cold water on weight loss is modest, the importance of being hydrated as part of a weight loss strategy cannot be overstated. Drinking enough water has been linked to various benefits that can help with weight loss and general health.
Appetite Control: Drinking water before meals will make you feel fuller, which can help you eat fewer calories.
Metabolism Support: Hydration is essential for supporting healthy metabolic activities, and dehydration can impair metabolism.
Calorie-Free Hydration: Because water is calorie-free, it is a good substitute for sugary beverages, which contribute to excessive calorie consumption.
Improved Exercise Performance: Hydration is critical for effective workouts, which are a key component of many weight loss strategies.
Better Digestion: Drinking enough water is necessary for good digestion and nutritional absorption from the foods you eat.
Myths and Misconceptions About Ice Water and Weight Loss
It's critical to distinguish between evidence-based weight-loss programs and falsehoods. The following are some myths and misconceptions about ice water and weight loss: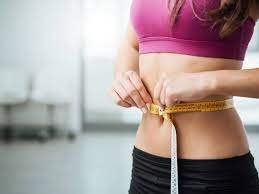 Fat Loss in Specific Areas: There is no scientific evidence that drinking ice cold water would target fat loss in specific areas of the body. The concept of spot reduction is a hoax.
Extreme Caloric Burn: The notion that you can lose weight merely by drinking ice cold water is an oversimplification of the complicated systems that govern metabolism and energy balance.
Negative Calorie Meals: Some advocates argue that certain meals, such as ice-cold water, have "negative calorie" qualities, which means that the body expends more calories digesting them than the foods offer. While digestion does use energy, no food has a negative calorie effect.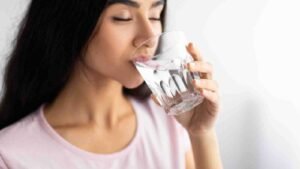 Long-Term Weight Loss: Drinking ice-cold water is not a long-term weight loss technique. Weight loss that is effective and long-lasting requires a combination of balanced eating, frequent physical exercise, and lifestyle adjustments.
Individual Difference: The effects of drinking ice water for weight loss differ from person to person in terms of metabolism. Individual characteristics such as age, gender, body composition, and overall health can all have an impact on how much cold water impacts metabolism.
Note: There might be affiliate links mentioned here. We may receive a commission if you purchase a product through an affiliate link. There is no additional charge for you. Please do your own research before making any online purchases.
Role of Diet and Exercise in Weight Loss
Weight loss is still a matter of balancing calorie intake and calorie expenditure. While drinking ice water for weight loss has a slight influence on calorie expenditure, it is critical to address the larger picture of nutrition and activity for effective and long-term weight loss.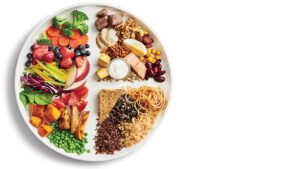 Caloric Consumption: A key component of weight loss is reducing your daily calorie consumption through a well-balanced and healthy diet. Controlling portion sizes and eating nutrient-dense foods can result in a calorie deficit, which is necessary for losing extra weight.
Physical Activity: Regular exercise, which includes both aerobic and strength training, can help boost calorie expenditure and lean muscle mass. At rest, muscle tissue burns more calories than fat tissue, resulting in a higher resting metabolic rate.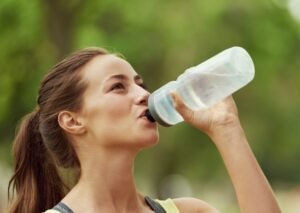 Hydration: It is critical to stay hydrated during exercise in order to sustain energy levels and optimize the body's metabolic processes.
Long-Term Lifestyle Adjustments: Making long-term lifestyle adjustments, such as improving sleep quality, reducing stress, and adopting good eating habits, is essential for maintaining weight loss over time.
FAQs
Can drinking cold water help you lose weight?
While drinking ice-cold water may have a minor effect on calorie expenditure, it is not a major or stand-alone weight loss option. Effective weight loss necessitates a multifaceted approach that includes nutrition, exercise, and lifestyle modifications.
What is the connection between thermoregulation, ice water and weight loss?
The ability of the body to maintain a steady internal temperature is referred to as thermoregulation. As the body heats the cold water to core temperature, drinking ice-cold water causes vasoconstriction and an increase in metabolism, contributing marginally to calorie expenditure.
Is vasoconstriction associated with a high calorie burn? 
No, vasoconstriction, which narrows blood vessels in response to cold stimuli, aids in core temperature maintenance but has no effect on calorie expenditure related to weight loss.
How does the Thermic Effect of Food (TEF) relate to the effect of cold water on metabolism? 
TEF is the amount of energy spent during meal digestion and metabolism. TEF, especially when combined with proteins, has a greater impact on calorie expenditure than ice-cold water.
Can drinking ice-cold water improve metabolism in the same way that protein does via TEF? 
The effect of ice cold water on metabolism is minimal in comparison to the large increase provided by protein's thermic action. Protein can boost metabolic rate by up to 30% of calories consumed; however, cold water has no effect.
Is it true that cold water has "negative calorie" effects, as some foods claim? 
No, while digestion consumes energy, no meal, including ice-cold water, has a "negative calorie" effect in which the body expends more calories digesting it than the food delivers.
Can cold exposure activate brown fat and aid in weight loss? 
Cold exposure may increase thermogenesis by stimulating brown fat activity, but this process is complex and requires prolonged cold exposure, not just occasional consumption of ice-cold water.
What role does hydration play in weight loss? 
Proper hydration is essential for general health and can aid in weight loss by generating a sense of fullness and improving metabolic processes. It is not, however, a primary method for significant weight loss.
Is it possible to focus fat loss on specific parts of the body with ice-cold water? 
No, the concept of "spot reduction" is a misunderstanding. Drinking ice water for weight loss does not promote fat loss in certain parts of the body.
Can you lose weight by only drinking ice cold water? 
Weight loss is a complex process that requires a combination of factors, including nutrition, exercise, and lifestyle changes. Relying solely on ice water for weight loss is not a practical or effective strategy.
Conclusion
The belief that drinking ice-cold water can considerably contribute to weight loss is a misconception that oversimplifies the complicated mechanisms of thermoregulation and metabolism. While there is some truth to the concept that your body expends a tiny amount of energy to warm up cold water, this effect is negligible compared to other factors that influence calorie expenditure, such as the thermic effect of food and physical exercise.
When it comes to ice water and weight loss, it's vital to focus on evidence-based strategies, including keeping a balanced diet, engaging in regular physical activity, and making durable lifestyle changes. While staying hydrated with water is important for overall health and can help with weight loss by promoting a sense of fullness and supporting metabolism, relying solely on ice-cold water for weight loss is neither practical nor effective.
As a result, while drinking ice-cold water may accelerate your metabolism slightly, it should be seen as a complimentary component of a total weight loss plan rather than a stand-alone treatment. Weight loss is a challenging journey that necessitates a multifaceted approach that includes dietary adjustments, frequent exercise, and a commitment to long-term lifestyle changes.
Disclaimer: The information provided in this article is for educational purposes only and should not be considered as a substitute for medical advice. Consult a healthcare professional before implementing any home remedies or making significant changes to your lifestyle.