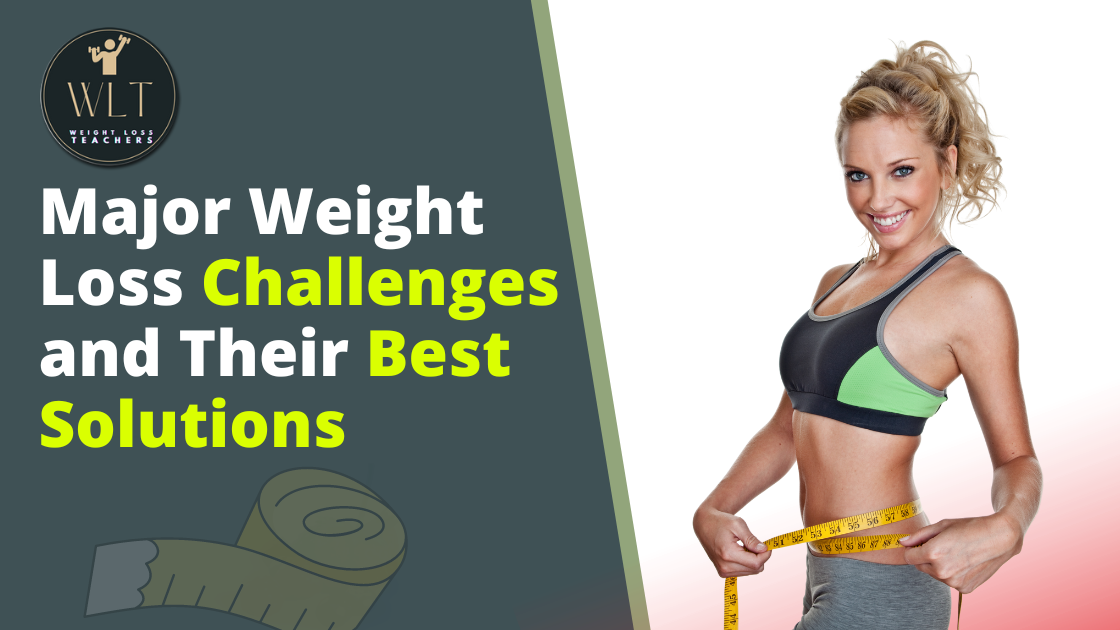 Major Weight Loss Challenges and Their Best Solutions
Weight loss is a popular objective for many people pursuing a healthier lifestyle in a world where health and fitness are prioritized. Running is an excellent and convenient way to achieve this goal. 
Introduction
The road to weight loss sometimes poses difficulties that appear insurmountable. In this detailed article, we will look at the numerous weight loss challenges that people face and how to overcome them.
Understanding the Problem of Obesity
Obesity, defined as having an excess of body fat, has reached epidemic proportions around the world. Poor dietary choices, inactivity, genetic susceptibility, and socioeconomic status are just a few of the causes of this issue. Obesity has various negative health consequences, including an increased risk of heart disease, diabetes, stroke, and certain types of cancer. As people face these health hazards, the need to lose weight becomes clear.
Common Weight Loss Challenges
Some of the most common weight loss challenges are listed below:
Unhealthy Eating Habits
In the present era, unhealthy eating habits are a major cause of weight gain and other health problems. A convenience culture, along with the ubiquitous availability of foods heavy in refined carbohydrates, saturated fats, and empty calories, has contributed to an increase in body weight. Fast food, sugary beverages, and excessive snacking have created a difficult atmosphere for anyone trying to maintain a healthy weight.
Solution
Addressing unhealthy eating habits is an important step toward sustainable weight management and overall health. Adopting a well-balanced diet is a key solution to this problem. A diet rich in complete, nutrient-dense meals can mitigate the consequences of calorie-dense, nutritionally-poor choices. Prioritizing a variety of fruits and vegetables, lean proteins, whole grains, and healthy fats promotes a consistent intake of key nutrients while limiting calorie consumption.
Another important part of developing healthier eating habits is portion control. Even when eating nutritious foods, understanding optimal portion proportions might help you avoid overeating. Portion control allows people to eat a variety of meals without overindulging, which aids in weight loss.
Mindful eating adds to the answer by encouraging a stronger relationship with food. Being fully present during meals, paying attention to hunger and fullness cues, and relishing each bite are all examples of mindfulness. Individuals can increase their awareness of how different foods influence their bodies by practicing mindful eating, leading to more thoughtful dietary choices.
Recognizing emotional factors that contribute to overconsumption is also part of developing a healthier relationship with food. Mindful eating approaches can assist individuals in identifying emotional eating behaviors and implementing healthy coping skills, lowering their dependency on food for emotional comfort.
Physical Inactivity
Sedentary lifestyles have arisen as a serious difficulty in maintaining a healthy weight in today's modern environment. The advantages of modern life and desk-bound occupations have led to many people leading primarily inactive lives. This lack of physical activity not only stymies weight loss efforts, but it also contributes to a drop in metabolism and calorie expenditure overall.
Solution
To address the issue of a sedentary lifestyle, a concentrated effort must be made to incorporate regular physical activity into everyday routines. Adopting an active lifestyle can help offset the negative effects of extended sitting while also promoting weight loss and overall well-being.
Participating in a variety of workouts is essential for a comprehensive solution. Cardiovascular activities like brisk walking, jogging, cycling, or swimming raise the heart rate and burn calories, which helps with weight loss goals. Strength training, which involves utilizing resistance to build muscle mass, increases metabolism even when resting, which aids in weight management. Yoga and stretching are examples of flexibility exercises that improve mobility and avoid injuries, allowing for a well-rounded fitness regimen.
Small changes to regular activities can have a big effect. Taking the stairs instead of the elevator, walking small distances instead of driving, and standing up and stretching frequently while working can all help break up lengthy periods of sitting. These small modifications add up to more physical activity and calorie expenditure throughout the day.
Setting aside particular times for exercise is critical for consistency. Working out in the morning, during lunch breaks, or in the evening builds a habit that maintains a commitment to remaining active. Finding enjoyable activities can make the process more fun and sustainable, boosting the likelihood of long-term adherence.
Emotional Eating
Emotional eating, a common problem in the modern world, happens when people turn to food to cope with stress, anxiety, or other emotions. This tendency can lead to calorie overconsumption, especially from comfort foods that are generally heavy in sugar and fat. Emotional eating not only stymies weight loss efforts, but it also sets in motion an undesirable cycle that harms both mental and physical health.
Solution
To treat the issue of emotional eating, a multimodal strategy that addresses the underlying feelings and provides healthier coping methods is required. Individuals can break free from the cycle of utilizing food as a primary source of comfort by establishing alternative strategies to regulate emotions.
Creating More Healthful Coping Mechanisms: Developing healthy ways of dealing with emotions is one of the key answers to emotional eating. Meditation, deep breathing exercises, and mindfulness can all help you manage emotional triggers without turning to food. Participating in enjoyable hobbies or pastimes, such as art, music, or outdoor walks, provides an alternate outlet for processing emotions.
Seeking Professional Assistance: Seeking help from a therapist or counselor can be quite beneficial in circumstances when emotional eating is deeply established. These professionals can assist people in identifying underlying emotional difficulties that contribute to overeating. Therapy provides a secure environment in which to investigate the relationship between emotions and eating patterns, promoting the development of healthier coping skills.
Recognizing Emotional Triggers: Self-awareness is critical to addressing emotional eating. Taking the effort to identify specific triggers—whether tension, boredom, loneliness, or other emotions—allows people to respond more deliberately. Individuals can prevent falling into old routines by noticing when emotional eating occurs and implementing proactive tactics.
Creating a Friendly Environment: Involving friends and family members in one's weight loss journey can provide an excellent support network. Sharing experiences and freely discussing emotions can help individuals manage emotional issues more effectively and lessen feelings of loneliness.
Slow Metabolism
Metabolism, the complex process by which the body turns food into energy, is not a universal idea. It varies by individual, and some people have inherently slower metabolisms. This difference in metabolic rate can make weight loss difficult, as people with slower metabolisms may struggle to lose weight even with decreased calorie consumption.
Solution
While genetics, age, and other factors influence one's metabolic rate, there are measures that individuals can use to encourage a healthy metabolic rate and facilitate weight loss.
Muscle Mass and Regular Exercise: Regular exercise is a critical component in addressing a slow metabolism. Cardiovascular workouts, strength training, and high-intensity interval training (HIIT) not only burn calories but also raise the resting metabolic rate. Strength training, for instance, aids in the development of lean muscle mass, which requires more energy to maintain, resulting in higher calorie expenditure even when at rest. Incorporating a combination of these workouts into one's program will help boost metabolism.
Controlling Meal Frequency and Portion Size: Consuming smaller, more frequent meals throughout the day can aid in metabolic activity maintenance. Regular meal intervals help to avoid protracted periods of fasting, which can lower the metabolic rate. Portion control, on the other hand, remains critical. Even with short meals, overeating can contribute to excess calorie intake, negating the benefits of frequent eating. It is critical to balance portion sizes with the body's energy requirements.
Metabolic Efficiency and Hydration: Maintaining an efficient metabolism requires staying hydrated. Dehydration can reduce metabolic efficiency since water is required for several metabolic activities. Water consumption aids digestion, nutrient absorption, and calorie burning. Making a concerted effort to stay hydrated throughout the day can improve metabolic performance.
Calorie Composition: The quality of calories consumed is also important for metabolic health. Choosing nutrient-dense foods that are high in vitamins, minerals, and fiber promotes general health and metabolic function. High-fat, empty-calorie diets can disturb metabolic processes and contribute to weight gain.
Yo-Yo Dieting
The appeal of short remedies, like fad diets and severe caloric limits, has increased the difficulty of yo-yo dieting. While these methods frequently result in fast weight loss, they are often unsustainable in the long run. Individuals frequently regain weight after completing a diet, resulting in an unpleasant cycle known as yo-yo dieting.
Solution
To break free from the pattern of yo-yo dieting, a mental adjustment and the adoption of a more sustainable strategy for weight management are required.
Gradual and Balanced Approach: Choose a moderate and balanced approach to weight loss to avoid the rollercoaster of weight swings. Instead of looking for short remedies, concentrate on generating a long-term calorie deficit with a well-balanced diet. Gradual weight reduction not only improves adherence but also helps the body acclimate to changes, lowering the probability of activating survival mechanisms that reduce metabolism.
Foods Rich in Nutrients: Prioritize foods that are high in nutrients and provide important vitamins, minerals, and nutrients while also promoting general health. A diet high in fruits and vegetables, lean proteins, whole grains, and healthy fats provides the body with the fuel it needs to function efficiently. These meals help keep you fuller for longer, minimizing the temptation to relapse into unhealthy eating habits.
Portion Control and Mindful Eating: A sustained method requires cultivating attentive eating habits and practicing portion management. Paying attention to hunger and fullness cues might help you avoid overeating and develop a healthier relationship with food. Portion management guarantees that you do not consume too many calories, even when eating healthful foods.
Long-Term Prospects: Adopt a long-term approach to weight loss. Recognize that obtaining and maintaining a healthy weight requires regular effort and lifestyle modifications. Avoid the "all or nothing" approach and embrace the idea that little, steady adjustments add up over time.
Changes in Lifestyle: Instead of viewing weight loss as a transitory goal, concentrate on achieving sustainable lifestyle improvements. Include practices that enhance overall well-being, such as frequent physical activity, sufficient sleep, and stress management. These modifications help promote a healthier lifestyle that goes beyond weight loss.
Motivation and Willpower
Staying motivated and sustaining willpower on a weight loss journey can be difficult, especially when actual results appear to be delayed. As the voyage develops, one's early enthusiasm may fade, and setbacks or plateaus can depress one's spirit.
Solution
A mix of tactics can provide the essential support and encouragement to traverse the variations in motivation and sustain unshakeable resolve.
Setting Realistic and Attainable Goals: Setting realistic and attainable goals is critical for long-term motivation. Instead of concentrating entirely on the end result, divide the weight loss process into smaller, more achievable steps. Each achievement creates a sense of success and reaffirms the dedication to the overall goal.
Monitoring Progress: Tracking progress is an effective method for maintaining motivation. Keep a notebook or use a fitness app to record your accomplishments, setbacks, and even personal reflections. Seeing the gradual progress gained over time might serve as a visual reminder of the significance of the journey.
Small Victories Should Be Celebrated: Celebrating even minor achievements is an important part of staying motivated. Recognize and reward these milestones, whether it's losing a few pounds, completing a difficult workout, or picking a healthy option at a social event. These celebrations assist in promoting great behavior and shift the emphasis away from numbers on a scale.
External Support Systems: Seeking outside assistance can provide a significant increase in motivation. Consider joining a support group, either in person or online, or finding a gym companion who has similar goals. Surrounding yourself with people who understand the journey's obstacles and triumphs fosters a sense of camaraderie, encouragement, and accountability.
Accept the Process: Remember that developing a better lifestyle takes time. Weight loss is about the journey rather than the destination. Accept the modest changes you make along the journey and recognize that any improvement, no matter how minor, is a step in the right direction.
Self-Compassion: Avoid being overly critical of yourself by practicing self-compassion. Recognize that setbacks and plateaus are inevitable on every path. Treat yourself with care and tolerance, and instead of obsessing over brief setbacks, focus on the great steps you've taken.
Note: There might be affiliate links mentioned here. We may receive a commission if you purchase a product through an affiliate link. There is no additional charge for you. Please do your own research before making any online purchases.
Weight Loss Methods That Work
Striving for healthy weight loss necessitates a multifaceted approach that addresses both physical and emotional well-being. Here are seven weight-loss tactics that can help people achieve long-term success.
Understanding the science of weight loss is a necessary first step. Learning about calories, macronutrients, and the body's energy balance allows people to make more informed decisions. This knowledge informs dietary and activity decisions, allowing for more successful weight management.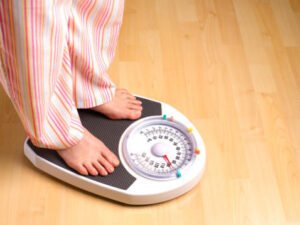 Setting attainable goals is critical for staying motivated and avoiding disappointment. Breaking down the weight loss process into smaller goals creates a clear path forward. Celebrating even minor accomplishments creates a positive mindset and reinforces dedication to the larger goal.
Meal planning and preparation help keep impulsive, unhealthy eating habits at bay. Having well-balanced and nutritious meals and snacks on hand reduces the temptation to choose less healthy options. This method encourages nutritional constancy.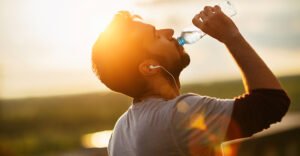 Water is not just important for overall health; it also aids in weight loss. Staying hydrated will help manage your appetite, maintain your metabolism, and prevent you from confusing thirst with hunger, lowering your chances of overeating.
Adequate sleep is sometimes overlooked in the weight reduction process. Sleep is essential for hormone regulation, particularly those that regulate hunger and appetite. Getting enough sleep can help prevent overeating due to poor sleeping patterns.
Mindful eating promotes a more positive relationship with food. Individuals can pay attention to hunger and fullness cues by being present during meals. Savoring each meal and avoiding distractions increases food satisfaction and reduces overeating.
A varied range of physical activity is essential for optimal weight loss. Cardiovascular exercises burn calories, however, strength training creates lean muscle mass, which boosts metabolism even when you're not doing anything. Flexibility exercises help to increase mobility and overall well-being.
Consulting with healthcare professionals, certified dietitians, or fitness trainers provides specialized advice tailored to each person's needs and concerns. Their knowledge guarantees a safe and effective weight loss journey.
Surrounding yourself with a supportive network can make or break your success. Sharing one's experiences, seeking advice, and celebrating one's accomplishments with friends, family, or online groups encourages accountability and support.
It is critical to understand that weight loss is a progressive process. A healthier mentality is promoted by avoiding the appeal of short cures and embracing the concept of sustained lifestyle improvements. Long-term success requires patience and consistency.
FAQs
What exactly is obesity, and why has it become such a problem?
Obesity is defined by an abnormal accumulation of bodily fat. It has reached epidemic proportions worldwide as a result of variables such as unhealthy eating habits, a lack of physical activity, genetic predisposition, and socioeconomic level, all of which contribute to an environment favorable to weight gain.
What are the health hazards associated with obesity?
Obesity raises the risk of heart disease, diabetes, stroke, and several cancers. It can also cause hypertension, sleep apnea, joint pain, and a lower quality of life.
How do poor dietary habits contribute to weight gain?
Consuming foods high in refined carbohydrates and saturated fats, for example, contributes to weight gain. Fast food, sugary beverages, and frequent snacking encourage calorie-dense, nutrient-poor choices.
How can I change my bad eating habits?
Adopt a well-balanced diet that is high in whole foods such as fruits and vegetables, lean meats, and healthy fats. To reduce overeating and build a healthier connection with food, practice portion control and mindful eating.
How can a sedentary lifestyle affect weight loss?
Sedentism stymies weight loss efforts by lowering metabolism and overall calorie expenditure. To overcome this difficulty, frequent physical activity, such as cardiovascular exercises, weight training, and flexibility exercises, is needed.
How can I stop eating emotionally?
Develop more healthy coping techniques, such as meditation, deep breathing, or hobbies. Seeking treatment from a therapist or counselor can assist in addressing underlying emotional issues that contribute to overeating.
Can a slow metabolism make it difficult to lose weight?
Slow metabolism can make weight loss difficult, but techniques such as frequent exercise, eating smaller meals, staying hydrated, and favoring nutrient-dense foods can enhance metabolism and help with weight loss.
How can I break the cycle of yo-yo dieting?
Choose a steady and balanced strategy for weight loss that focuses on long-term adjustments rather than severe diets. Prioritize nutrient-dense meals, eat mindfully, and have a long-term mindset.
How can I stay motivated and strong during my weight loss journey?
Setting realistic objectives, tracking progress, enjoying minor successes, finding external help, embracing the process, and practicing self-compassion are all important tactics for maintaining motivation and willpower.
What are some successful methods for losing weight?
Educating yourself about nutrition, having realistic goals, planning meals, staying hydrated, prioritizing sleep, practicing mindful eating, engaging in regular exercise, getting expert help, building a support system, and practicing patience are all effective weight reduction methods. These solutions advocate for a comprehensive approach to weight management and overall well-being.
Conclusion
Weight loss challenges are definitely complex, but they may be overcome with perseverance, education, and a holistic approach. It's critical to understand that losing weight isn't just about looking good; it's also about prioritizing your health and well-being. You can walk the path to a better and happier you by addressing unhealthy eating habits, adding regular exercise, controlling emotional eating, and seeking support. Remember that every modest step toward your weight loss goal is a step toward a brighter, healthier future.
Disclaimer: The information provided in this article is for educational purposes only and should not be considered as a substitute for medical advice. Consult a healthcare professional before implementing any home remedies or making significant changes to your lifestyle.