Best Tips For Healthy Weight Loss For Teenagers
Teenagers often struggle with weight issues in the modern world, where sedentary lifestyles and bad dietary habits predominate. Shedding extra weight and achieving a healthy weight are important not only for physical appeal but also for general well-being.
Introduction
Losing weight as a teenager requires a balanced approach that focuses on both good eating and frequent physical activity. In this comprehensive article, we will look at useful tactics and recommendations for teenagers who want to lose weight in a safe and healthy way.
Importance of Weight Management in Teenagers
Teenage weight management is critical for a variety of reasons. For starters, maintaining a healthy weight during adolescence improves general physical health and lowers the risk of acquiring chronic disorders, including heart disease, diabetes, and obesity-related illnesses. Furthermore, good weight control improves self-esteem, body image, and mental well-being. It also lays the groundwork for a lifetime of good habits, ensuring that teenagers form favorable relationships with food and activity.
Major Factors of Weight Gain in Teenagers
Several factors contribute to adolescent weight gain. These include harmful eating habits such as eating too many processed meals, sugary drinks, and fast food. Sedentary behaviors, such as spending lengthy periods of time in front of screens and a lack of physical activity, are also important. Puberty hormone changes might impair metabolism and cause weight gain. Additionally, genetic predispositions and a family history of overweight or obesity can influence adolescent weight gain.
Setting Realistic Weight Loss Goals
Teenagers must be realistic when setting weight loss goals and focus on overall health rather than just a number on the scale. A consultation with a healthcare practitioner, such as a qualified dietitian or pediatrician, can assist in determining a healthy weight range depending on personal criteria such as height, body composition, and overall health. Follow healthy weight loss tips for teenagers with the aim of losing 1-2 pounds every week, as rapid weight loss might have a negative influence on growth and development.
Making Healthy Eating Habits
Healthy eating habits are crucial for weight management in teenagers. Let us elaborate on some brilliant diet-based weight loss tips for teenagers.
Importance of a Well Balanced Diet
A healthy diet is essential for teen weight loss and overall health. It constitutes the best way to lose weight for teenagers because nutrition should not be compromised during weight loss. It should include nutrient-dense foods from all food groups, such as fruits and vegetables, whole grains, lean proteins, and healthy fats. These contain important vitamins, minerals, fiber, and antioxidants, as well as boosting satiety and energy balance. Avoid restrictive diets or eliminating entire food groups because they might result in nutrient shortages and poor eating habits.
Portion control assists in regulating calorie intake and preventing overeating. Use smaller plates, bowls, and cups to give the appearance of a larger meal. Pay attention to hunger and fullness cues, and eat until you're content but not stuffed. Mindful eating means appreciating each meal, eating deliberately, and avoiding distractions. This method raises awareness of hunger and satiety signals, resulting in smarter meal choices and less overeating.
Prioritizing Nutrient Rich Meals in Diet
Teenagers should prioritize nutrient-dense foods in their diet. Consume a wide range of fruits and vegetables for vitamins, minerals, and fiber. For long-lasting energy and fiber, choose whole grains such as brown rice, quinoa, and whole wheat bread. Choose lean protein sources such as poultry, fish, beans, and tofu. Avocado, almonds, seeds, and olive oil are all good sources of healthy fats. These nutrient-dense foods supply critical nutrients while also aiding in satiety and overall wellness.
Water is essential for weight loss and overall wellness. Staying hydrated promotes digestion, metabolism, hunger control, and healthy weight loss for teenagers. Replace sugary drinks with water, which is both calorie-free and hydrating. Drink at least 8 cups (64 ounces) of water per day, or more if you are physically active. Carry a reusable water bottle with you throughout the day to stay hydrated.
Avoid fad diets and bad eating habits that promise speedy weight loss but lack nutritional balance and sustainability. Dietary restrictions or meal skipping can result in dietary shortages, a slower metabolism, and an unhealthy connection with food. Instead, concentrate on long-term lifestyle improvements like balanced eating, portion control, and mindful eating. Seek the advice of a trained dietitian to create a specific and long-term eating plan.
Making an Efficient Exercise Routine
Exercise is as important as diet for weight management in teenagers. Let us share some effective workout-based weight loss tips for teenagers.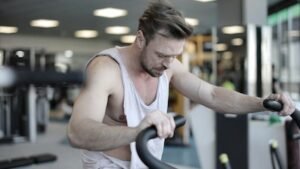 Advantages of Regular Physical Activity
Regular physical activity has various advantages for teen weight loss. It aids in calorie burning, cardiovascular health, muscle strength and endurance, mood and mental well-being, and general fitness. Regular exercise also increases metabolism and aids in the maintenance of lean muscle mass, which aids in weight management. Physical activity also allows for social contact and the development of self-confidence.
Selecting Activities Based on Your Interests
Choosing activities that correspond to personal interests enhances the likelihood of sticking to a workout plan. Consider team sports, dance, martial arts, swimming, cycling, or hiking as alternatives. Participating in a club or community group can bring accountability as well as social support. Experiment with various activities to see what brings you joy and motivation. Determine the best ways to lose weight for teenagers to include in your daily routine.
Aerobic workouts are great for losing weight since they boost the heart rate, burn calories, and increase endurance. Participate in activities such as brisk walking, jogging, running, cycling, dancing, or aerobic classes. Aim for 150 minutes of moderate-intensity aerobic activity or 75 minutes of vigorous-intensity exercise every week. Divide it into reasonable parts, such as 30 minutes per day on most days of the week.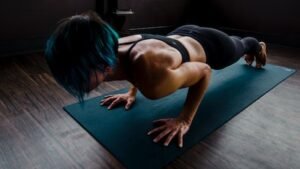 Muscle Toning and Strength Training
Strength training activities help to strengthen and tone muscles while also increasing general strength and metabolism. Include workouts that use your own body weight, resistance bands, or weights. Squats, lunges, push-ups, planks, and bicep curls are all good exercises to do. Aim for two to three strength training sessions per week, with a day off in between to allow muscles to recuperate and expand.
Flexibility exercises increase range of motion, reduce injury risk, and boost overall mobility. Incorporate stretching exercises that target the main muscle groups into your program. Yoga, Pilates, and focused stretching regimens can enhance flexibility and aid in muscle healing. Stretching before and after workouts helps warm up muscles and prevents post-workout muscle tightness.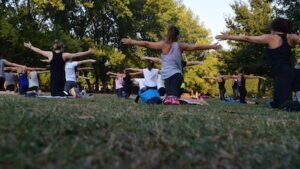 Staying Motivated and Making Physical Activity a Habit
Maintaining motivation is essential for developing an exercise habit. To stay motivated, set reasonable goals, follow the best ways to lose weight for teenagers, recognize progress, and keep note of accomplishments. Find a workout partner or join a class or group where you can get encouragement and accountability. To avoid boredom, change up your routine and reward yourself for persistent effort. Remember that consistency, not intensity, is more important, so find ways to make exercise fun and a regular part of your life.
Weight Loss and Lifestyle Changes
If you are seeking the best ways to lose weight as a teenager, then you need to consider certain lifestyle changes, as mentioned below.
Adequate sleep is essential for weight management. Sleep deprivation can affect hormones that regulate appetite, resulting in increased hunger and cravings. Aim for 8–10 hours of uninterrupted sleep per night. Establish a consistent sleep routine, make your environment sleep-friendly, and practice good sleep hygiene behaviors. Make sleep a priority as part of your weight loss journey for increased energy, mood, and general health.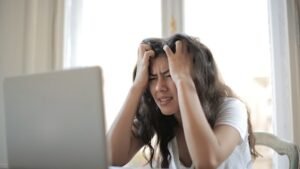 Stress Management and its Relationship to Weight
Chronic stress can lead to weight gain and make it difficult to lose weight. Cortisol, a hormone that increases hunger for high-calorie, sweet meals, is released in response to stress. Implement stress-management practices such as mindfulness, deep breathing exercises, yoga, meditation, or indulging in relaxing hobbies and activities. Seek out healthy strategies to cope with stress in order to avoid emotional eating and aid with weight management.
Reduce Screen Time and Sedentary Behavior
Excessive screen time and sedentary behavior both contribute to weight gain and the development of harmful habits. Reduce your time spent on displays, such as smartphones, tablets, computers, and television. Engage in physical activities, hobbies, and social connections instead. Take frequent breaks from sitting, move during the day, and look for opportunities to be active, such as walking or biking to school, taking the stairs instead of the elevator, or participating in active games.
Surrounding Yourself with Supportive People
A supportive atmosphere is essential for teen weight loss success. Seek the assistance of family members, friends, or mentors who promote and embrace a healthy lifestyle. Share your objectives and obstacles with them, and include them in your journey. Create a healthy eating environment at home by keeping nutritious foods readily available and limiting the presence of harmful snacks or sugary beverages.
Seeking Professional Assistance
If losing weight becomes difficult, don't be afraid to seek expert assistance. Consult a registered dietitian who specializes in teenage nutrition for tailored meal plans, portion size guidelines, and problem-solving tactics. Consider enlisting the help of a healthcare professional or licensed personal trainer who can offer expert advice, track progress, and assure safe and successful workout regimens.
Mental and Emotional Health
Good mental and emotional health is necessary for healthy weight loss in teenagers. Here are a few brilliant mental health-oriented weight loss tips for teenagers:
Creating a Positive Body Image
Cultivating a good body image is critical for mental and emotional well-being and allows for effective weight management for teenagers. Concentrate on self-acceptance, acknowledging that health and beauty exist in a variety of shapes and sizes. Avoid comparing yourself to artificial standards portrayed in the media and instead celebrate your individuality. Practice positive self-talk, surround yourself with body-positive messages, and acknowledge your accomplishments beyond your physical looks.
Note: There might be affiliate links mentioned here. We may receive a commission if you purchase a product through an affiliate link. There is no additional charge for you. Please do your own research before making any online purchases.
Developing Self-Esteem and Confidence
Building self-esteem and confidence is essential for weight loss and overall well-being. Set realistic goals and celebrate any progress. Recognize and value your strengths and traits that go beyond your physical appearance. Participate in activities that you enjoy and excel at, which will give you a sense of accomplishment and enhance your self-confidence. Surround yourself with people who are encouraging and believe in your potential.
Dealing with Emotional Eating
Emotional eating, or using food to cope with emotions, can sabotage weight loss efforts. Develop alternate coping skills such as journaling, talking to a trusted friend or family member, engaging in creative outlets, or obtaining professional advice from a therapist or counselor. Find healthy strategies to regulate your emotions, allowing food to fuel your body rather than function as a crutch for your emotions.
Seeking Help from Family and Friends
Creating a support network of friends and family members can have a big impact on weight reduction success. Share your objectives, problems, and progress with them so they can encourage and hold you accountable. Participate in physical activities as a group, such as going for walks, playing sports, or cooking healthy food. Mutual support and shared experiences foster a healthy atmosphere and help establish relationships.
Practicing Self-Care and Celebrating Achievements
Celebrate even minor victories during your weight loss journey to stay motivated and optimistic. Recognize and reward yourself for reaching milestones, such as fitting into a smaller clothing size, completing a difficult workout, or regularly making appropriate eating choices. Prioritize self-care by engaging in relaxing activities such as taking a bath, practicing mindfulness, reading, listening to music, or indulging in hobbies that provide joy and alleviate stress.
Long Term Weight Management
When it comes to long-term and effective weight management for teenagers, some factors can't be ignored. Keep the following aspects in mind for healthy weight loss for teenagers:
Long-term weight management for teenagers necessitates measures for maintaining healthy habits. Maintain a healthy diet and a regular workout plan that you love. To stay motivated, set new goals, such as increasing your fitness level or trying new hobbies. To avoid boredom, evaluate and alter your eating plan and exercise routine regularly. To avoid regaining weight, keep track of your progress and stay conscious of your eating habits and physical activity levels.
While seeking weight loss tips for teenagers, consider weight loss to be a lifelong path toward health rather than a quick fix. Focus on developing healthy behaviors that can be sustained over time. Continue to use portion control, mindful eating, frequent physical activity, and stress-reduction approaches. Adopt a nutrient-dense diet that is well-balanced and diverse. To promote overall well-being, cultivate a good mindset, body image, and self-care regimen.
Tracking Progress and Revising Objectives
Monitor your progress regularly to stay on target and make the required modifications. Keep track of your weight, body measurements, and fitness levels. Celebrate your accomplishments and reassess your goals regularly to ensure they remain attainable and correspond with your changing needs and aspirations. If you encounter setbacks, consider them learning opportunities rather than failures and utilize them to revise your strategy.
Adopting a Holistic Health Approach
Keep in mind that losing weight is only one part of overall health and well-being. Focus on a comprehensive approach to wellbeing that includes physical, mental, and emotional aspects. Make sleep, stress management, and self-care a priority. Engage in things that provide you joy and fulfillment in addition to your weight loss goals. Develop good connections, strengthen your resilience, and strive for personal development. Accept a balanced and rewarding lifestyle that feeds all aspects of your life.
FAQs
Why is teen weight management important?
Weight management is crucial for teenagers because it improves general physical health, lowers the risk of chronic diseases, boosts self-esteem and body image, and sets good habits for life.
What variables influence adolescent weight gain?
Unhealthy eating habits, sedentary activities, hormonal changes throughout puberty, genetic predispositions, and a family history of overweight or obesity can all influence adolescent weight growth.
How can teenagers create reasonable weight-loss targets?
Teenagers should consult with healthcare specialists to develop realistic weight loss goals, aim for gradual and sustainable weight loss, and focus on overall health rather than just a number on the scale.
Why is a healthy diet important for teen weight loss?
A well-balanced diet delivers important nutrients, promotes satiety and energy balance, and assists teenagers in meeting their weight-loss objectives while guaranteeing optimal nutrition and avoiding nutrient shortages.
How may portion control and mindful eating help you lose weight?
By paying attention to hunger and fullness cues and savoring each bite, practicing portion control and mindful eating helps balance calorie intake, prevent overeating, and promote a healthy relationship with food.
What exactly are nutrient-rich foods, and why should teenagers prioritize them?
Fruits, vegetables, whole grains, lean proteins, and healthy fats supply critical nutrients while also encouraging satiety and overall health. They are necessary for energy maintenance as well as weight loss.
What is the role of water in weight loss?
Water is essential for weight loss since it aids digestion, increases metabolism, regulates hunger, and replaces sugary drinks with a calorie-free and hydrating alternative.
Why should teenagers avoid fad diets and poor eating habits?
Nutritional balance and sustainability are lacking in fad diets and bad eating practices. They can result in vitamin inadequacies, a reduced metabolism, and an unhealthy relationship with food, all of which can stymie weight loss efforts.
How does regular physical activity help teenagers lose weight?
Regular physical activity burns calories, improves cardiovascular health, increases strength and endurance, improves mood and mental well-being, increases metabolism, and aids in weight management.
How can teenagers stay motivated and develop a habit of exercising?
Setting realistic objectives, documenting progress, finding an exercise buddy or support group, altering their routine, and focusing on fun and consistency rather than intensity can help teenagers stay motivated and make exercise a habit.
Conclusion
When handled with the appropriate perspective, education, and drive, losing weight as a teenager is a feasible objective. Teenagers can embark on a successful weight loss journey that promotes long-term health and happiness by adopting good eating habits, engaging in regular physical activity, making lifestyle adjustments, and prioritizing mental well-being. Remember that rather than relying on fast solutions, the goal is to focus on overall wellbeing and adopt sustainable lifestyle choices. Teenagers may alter their lives and experience a healthier, more satisfying future with patience, perseverance, and support.
Disclaimer: The information provided in this article is for educational purposes only and should not be considered as a substitute for medical advice. Consult a healthcare professional before implementing any home remedies or making significant changes to your lifestyle.