Best Healthy Snack Ideas for Weight Loss
Maintaining a healthy weight is essential for living a healthy lifestyle, but it can be difficult to stick to a balanced diet when trying to lose weight. Snacking is a common cause of weight gain because many snack items are high in calories, fat, and sugar. Snacking can be a useful strategy for weight management if done appropriately with the best healthy snacks for weight loss. 
Introduction
You can keep hunger at bay, avoid overeating at meals, and supply your body with the nutrition it requires by selecting simple healthy snack ideas. In this article, we will look at some of the healthy snacks ideas for weight loss and offer advice on how to pick the correct snacks to help you achieve your weight loss goals.
Value of Healthy Snacking
Snacking has long been a source of contention in the worlds of nutrition and weight loss. Many people associate the phrase "snack" with fatty chips, sweet candies, and calorie-laden items that are bad for their health and waistlines. Snacking, in and of itself, is not the enemy; rather, the choices we make when selecting our snacks can have a big impact on our health. In this post, we'll look at the importance of healthy snacking and how it may help you maintain a balanced diet, stay energized, and reach your health objectives.
Understanding the Fundamentals of Snacking
Before we get into the benefits of healthy snacking, it's important to define what snacking is. Snacking is the eating of small, typically informal meals or food items in between scheduled larger meals. These simple healthy snack ideas comprise a variety of items, such as fruits and vegetables, almonds, yogurt, and whole-grain snacks.
Cultural traditions, work schedules, and personal preferences can all have an impact on snacking habits. Some people may snack out of habit, while others may eat in reaction to hunger or urges.
Why is Healthy Snacking Important?
Keeping Blood Sugar Levels Consistent
One of the main reasons healthy snacking is important is that it helps maintain blood sugar levels. When we go for long periods without eating, our blood sugar levels drop, causing anger, exhaustion, and extreme hunger. When we do eat, this drop in blood sugar typically leads to overeating and bad food choices. Healthy eating helps to normalize blood sugar levels, minimizing the chance of energy dumps and overindulgence later in the day.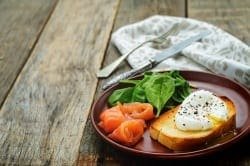 Healthy snacking can also help you control your portion sizes during main meals. When we are very hungry, it is easy to eat more than we need. Regular, healthy snacks can help curb our appetites and keep us from overeating at lunch or dinner, resulting in better portion control.
Increased Nutrient Consumption
Snacking allows us to enhance our nutrient intake. We can add essential vitamins, minerals, and antioxidants to our diet by snacking on nutrient-dense foods. Fruits, vegetables, and whole grains are all good sources of nutrients.
Cravings can be a significant impediment to following a healthy diet. Snacking on unhealthy foods without thinking can sabotage our progress. Making wise choices and selecting simple healthy snack ideas that satisfy our cravings can be a game changer. Healthy snacks can satisfy our cravings for flavors and textures without jeopardizing our health goals.
Eating frequently throughout the day can assist in keeping our metabolism active. When we skip meals or go too long between meals, our metabolism may slow down to conserve energy. Snacking can help us avoid this metabolic slowdown and burn calories more efficiently.
Role of Macronutrients in Healthy Snacking
To appreciate the significance of healthy snacking, we must consider the role of macronutrients like carbohydrates, proteins, and fats in our snacks.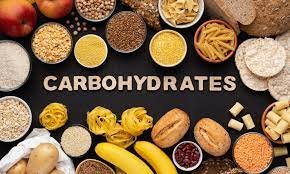 Carbohydrates are the body's primary source of energy and are essential for healthy snacking. Complex carbohydrates, such as whole grains, fruits, and vegetables, provide long-lasting energy. Including these carbohydrate sources in your snacks can help you maintain stable blood sugar levels and avoid energy crashes.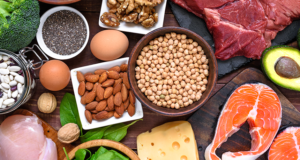 Proteins are necessary for muscle repair and growth, as well as for feelings of fullness. Including protein-rich foods in your snacks can help control hunger and support your weight management goals. Greek yogurt, nuts, and lean meats are excellent sources of protein for snacking.
Healthy fats, such as those found in avocados, nuts, and olive oil, are an essential part of a balanced diet. They provide satiety and can enhance the flavor and texture of snacks. While fats are calorie-dense, they can still be part of a healthy snack when consumed in moderation.
Healthy Snack Ideas for Weight Loss
Here are some of the best healthy snacks for weight loss you can munch on. 
Fresh Fruit: Fresh fruit is a great snack option for weight loss as it is low in calories and high in fiber, which can help keep you feeling full for longer. Some wonderful choices are apples, berries, grapes, and oranges. These fruits are also rich in vitamins and antioxidants, which are essential for overall health.
Raw Vegetables: Raw vegetables are another excellent snack option as they are low in calories and high in fiber. They also provide critical vitamins and minerals that are important for general wellness. Some wonderful possibilities include carrots, cucumbers, celery, and cherry tomatoes. You can enjoy them plain or with a healthy dip such as hummus or Greek yogurt.
Nuts and Seeds: Nuts and seeds are a great source of healthy fats and protein, which can help keep you feeling full and satisfied. They are also rich in vitamins and minerals, making them one of the best healthy snacks for weight loss. Some great options include almonds, walnuts, pistachios, pumpkin seeds, and sunflower seeds. However, it is important to be mindful of portion sizes, as nuts and seeds are high in calories.
Greek Yogurt: Greek yogurt is a great snack choice for weight loss as it is low in calories and high in protein. Protein is important for weight loss as it can help keep you feeling full and satisfied. Greek yogurt also contains probiotics, which are beneficial for gut health. You can enjoy Greek yogurt plain or add some fresh fruit or nuts for added flavor and texture.
Hard-Boiled Eggs: Hard-boiled eggs are a great snack option as they are high in protein and low in calories. Protein is important for weight loss as it can help keep you feeling full and satisfied. Hard-boiled eggs are also rich in essential vitamins and minerals, such as vitamin D, which is important for bone health.
Air-Popped Popcorn: Air-popped popcorn is a great snack option as it is low in calories and high in fiber. It is also a good source of whole grains, which are important for overall health. However, it is important to choose plain popcorn without added butter or salt.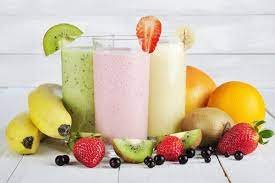 Smoothies: Smoothies are a great snack option as they are a quick and easy way to get in some essential nutrients. Blend some fresh fruit, veggies, and a source of protein, such as Greek yogurt or protein powder, to produce a healthy smoothie. However, it is critical to watch portion proportions and avoid adding excessive sugar or sweeteners.
Edamame: Edamame is a high-protein and fiber-containing food. It also contains important vitamins and minerals, like folate and vitamin K. It can be eaten plain or with a pinch of salt for extra flavor.
Note: There might be affiliate links mentioned here. We may receive a commission if you purchase a product through an affiliate link. There is no additional charge for you. Please do your own research before making any online purchases.
Tips for Choosing Healthy Snacks for Weight Loss
When going on a weight loss journey, one of the toughest things is making smart decisions regarding snacking. While snacking can be a great tool for managing hunger and maintaining energy levels throughout the day, it's vital to select foods that correspond with your weight loss goals. In this segment, we'll cover five crucial guidelines for choosing the best healthy snacks for weight loss.
Look for Snacks That are Low in Calories and High in Fiber
When it comes to weight loss, choosing simple healthy snack ideas with a proper balance between being low in calories and high in fiber is vital. These types of snacks have various benefits:
Satiety: Foods rich in fiber take longer to digest, helping you feel full and content for longer durations. This can help avoid overeating and minimize the impulse to nibble on less healthy options.
Digestive Health: Fiber aids in digestion and promotes a healthy gut. This can contribute to regular bowel movements and overall well-being.
Calorie Control: Low-calorie snacks can help you regulate your daily calorie consumption, which is vital for weight management. By choosing snacks that are both low in calories and high in fiber, you can enjoy larger servings without consuming excessive calories.
Examples of snacks that satisfy this criterion include:
Fresh fruits and vegetables, such as apples, pears, and berries




• Raw vegetables, including carrots, celery, and bell peppers




• Air-popped popcorn (no butter or excessive salt)




• Rice cakes or whole-grain crackers
Select Nutrient Rich Snacks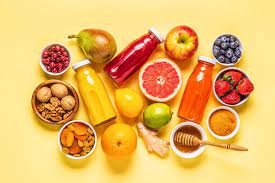 The amount of vital nutrients (such as vitamins, minerals, and antioxidants) provided by a food in relation to its calorie content is referred to as its nutritional density. You get more nutritional "bang for your buck" when you choose nutrient-dense snacks. These snacks have several health advantages:
Vitamin and Mineral Intake

: Nutrient-dense snacks are high in vitamins and minerals, which are necessary for good health. They help with a variety of biological functions and can enhance your immune system.

Antioxidants

: Many nutrient-dense snacks, such as fruits and vegetables, are high in antioxidants, which fight free radicals in the body and lower the risk of chronic diseases.
Here are some examples of nutrient-dense snacks:
Oranges, kiwis, and mangoes, fresh or frozen




• Leafy greens like spinach and kale




• Moderate amounts of nuts and seeds




• Quinoa, brown rice, and oatmeal are examples of whole grains.
Stay Away From Sugary Snacks
Snacks high in added sugars might ruin your weight loss efforts rapidly. These sugary treats can cause a quick surge in blood sugar levels, followed by a collapse that leaves you hungry and seeking more sweets. To break the loop, choose simple healthy snack ideas that are naturally sweetened or contain no added sugar. Some of the advantages of this approach are listed below:
Consistent Energy Levels

: Low-sugar snacks provide a more consistent release of energy, allowing you to stay alert and focused throughout the day.

Reduced Cravings

: Avoiding sugary snacks will help you avoid the start of excessive sugar cravings, which can contribute to overeating.
Sugar-free healthy snacks include:
Natural dessert: fresh fruit




• Greek yogurt plain with honey or fresh berries




• Apple sauce (unsweetened)




• Nut butter (search for sugar-free varieties)
Keep an Eye on Portion Sizes
When consumed in excess, even the best healthy snacks for weight loss may not be effective. It's critical to practice portion control while snacking. While healthy snacks have fewer calories than harmful snacks, overindulging can still add up. Snacks should be between 100 and 200 calories per serving, depending on your calorie needs and goals.
To aid portion control:
Invest in Measuring Tools

: To correctly portion your snacks, purchase measuring cups and spoons.




•

Read Labels

: To avoid accidentally ingesting numerous portions in one sitting, pay attention to serving sizes on nutrition labels.




•

Separate Snacks

: When purchasing bulk snacks, divide them into individual containers or bags to avoid mindless overeating.
Planning ahead of time is one of the most successful ways to make healthy snack selections. When you keep healthy snacks on hand, you are less likely to succumb to the temptation of less healthy selections. Here are some planning suggestions:
Pre-Pack Snacks

: At the start of the week, portion out snacks into containers or bags. This makes it simple to grab a nutritious alternative on the run.

Create a Snack Shopping List

: Include healthy snacks on your grocery list to ensure you have a variety of options available at home.

Snack Preparation

: Make snacks that require little effort yet deliver a lot of nourishment. For example, wash and cut fruits and veggies ahead of time for quick eating.

Office Snacks

: To avoid the temptation of vending machines or office goodies while at work, put a stockpile of nutritious snacks at your desk or workplace refrigerator.
FAQs
Why is snacking seen as a crucial part of the weight loss process?
Snacking can be an important weight-loss tactic because it helps control blood sugar levels, reduces overeating during main meals, and delivers crucial nutrients to your body.
How can I keep my blood sugar levels stable by snacking?
Choose foods that are high in fiber and low in calories. Fiber-rich foods, such as fresh fruits and raw vegetables, can help keep blood sugar levels stable.
What are nutrient-dense snacks, and why should they be consumed for weight loss?
Nutrient-dense foods have a high concentration of vital elements per calorie. These snacks promote general health while assisting in the regulation of calorie consumption, which is an important aspect of weight loss.
How can I prevent eating sugary snacks?
To avoid high-sugar snacks, use naturally sweet options such as fresh fruit or sugar-free snacks. Reading labels and selecting simple or unsweetened types can be beneficial.
What role does portion management play in weight loss snacking?
If ingested in large quantities, even nutritious snacks might cause weight gain. It's critical to watch portion sizes and choose snacks with 100-200 calories per serving.
Could you recommend some nutrient-dense snacks for weight loss?
Of course! Fresh or frozen fruits, leafy greens, nuts and seeds (in moderation), and whole grains like quinoa and oats are also good sources of nutrients.
How can I add protein to my snacks to help me lose weight?
Protein-rich snacks, such as Greek yogurt, almonds, seeds, and hard-boiled eggs, can aid in weight loss by encouraging feelings of fullness.
What are some healthy alternatives to high-calorie snacks such as chips and candy?
As healthier alternatives to standard high-calorie snacks, consider air-popped popcorn, whole-grain crackers, or homemade snacks like roasted chickpeas.
How can I plan ahead to eat healthier snacks?
To resist vending machines, pre-pack snacks, make a snack shopping list, prepare snacks ahead of time, and have a stash of healthy options at your desk.
Is it necessary to choose snacks that I enjoy, even if I'm trying to lose weight?
It is critical to select foods that you enjoy. Snacks that you enjoy are more likely to be included in your daily routine, making it easier to stick to your healthy eating habits. Experiment with various alternatives to determine what works best for you.
Conclusion
If done right, healthy snacking can be a useful tool for weight loss. You can keep hunger at bay, avoid overeating your meals, and give your body the nutrition it requires by selecting nutrient dense snacks that are low in calories and high in fiber. Remember to watch your portion sizes, avoid high-sugar snacks, and select foods that you enjoy. You may support your weight loss objectives and maintain a healthy lifestyle by integrating healthy snacks into your daily routine.
Disclaimer: The information provided in this article is for educational purposes only and should not be considered as a substitute for medical advice. Consult a healthcare professional before implementing any home remedies or making significant changes to your lifestyle.