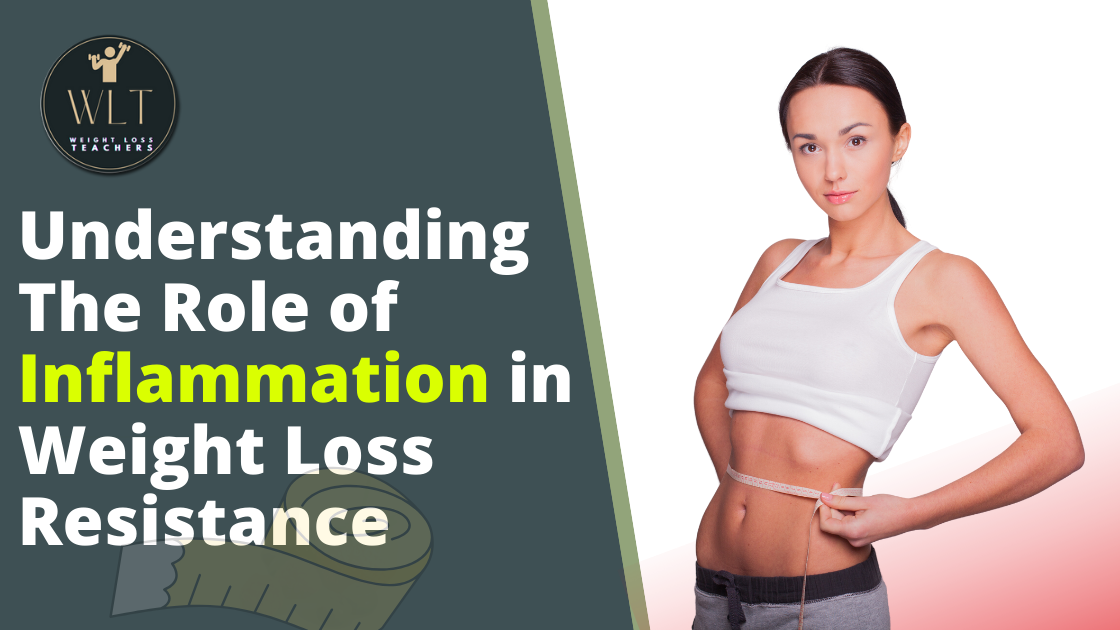 Understanding The Role of Inflammation in Weight Loss Resistance
Obesity and overweight have become global epidemics, fueling a surge in weight loss tactics, diets, and fitness regimens. While some people are successful in losing weight and maintaining a healthy weight, others, despite their best efforts, struggle to achieve considerable weight loss. This phenomenon, known as weight loss resistance, has long piqued the interest of researchers and health practitioners.
Introduction
A variety of reasons might contribute to weight loss resistance, including genetics, hormone imbalances, poor dietary habits, and sedentary lifestyles. Inflammation is one element that has received a lot of attention in recent years. Chronic inflammation has been connected to a variety of metabolic disorders and illnesses, and it appears to play an important role in the body's resistance to weight loss. This essay delves into the complex relationship between inflammation and weight loss resistance, providing a thorough grasp of the subject.
Overview of Inflammation
Before delving into the nuanced relationship between inflammation and weight loss resistance, it is critical to understand the basics of inflammation and its impact on the human body.
Introduction to Inflammation
Inflammation is a fundamental biological response that happens as a protective mechanism in the body. It is the body's mechanism for defending itself against damage, whether that damage is the result of wounds, illnesses, or outside invaders like viruses or bacteria. The immune system orchestrates this process, which results in well-known symptoms such as redness, swelling, heat, and pain in their acute form. The purpose of acute inflammation is to locate and eradicate the source of the problem, encouraging healing.
When inflammation lasts for an extended period of time, it takes on a different personality. Chronic inflammation, as opposed to acute inflammation, is a low-level inflammatory state that can last for months or even years with no obvious outward signs. It functions more softly, compromising health and contributing to a wide range of chronic illnesses. A variety of factors, including lifestyle choices and underlying health issues, frequently interact to cause chronic inflammation.
Causes of Chronic Inflammation 
Understanding the underlying causes of chronic inflammation is critical for understanding its function in weight loss resistance. Several causes can lead to the development of chronic inflammation, the most notable of which are as follows:
Poor Nutrition: Nutrition is crucial to the body's inflammatory response. Consuming a diet high in processed foods, refined sugars, and trans fats can greatly increase inflammation. Adopting a diet rich in fresh fruits and vegetables, whole grains, and omega-3 fatty acids, on the other hand, can have anti-inflammatory benefits, aiding in the reduction of chronic inflammation.
Sedentary Lifestyle: The present sedentary lifestyle, defined by lengthy periods of sitting and a lack of regular physical activity, is a breeding ground for inflammation. In contrast, regular physical activity has been demonstrated to lessen inflammation in the body. Exercise increases the production of anti-inflammatory cytokines, which improves the body's ability to regulate inflammation.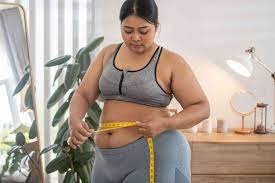 Obesity: Excess body fat, particularly abdominal fat, is associated with chronic inflammation. When adipose tissue becomes dysfunctional, it can transform from a location of energy storage to an inflammatory powerhouse. This tissue secretes pro-inflammatory chemicals, prolonging the chronic inflammatory cycle. This link between obesity and inflammation emphasizes the significance of maintaining a healthy body weight.
Stress: Chronic stress can have far-reaching implications, such as activating the body's stress response, which is intimately linked to inflammation. When the stress response is activated on a regular basis, it can cause an increase in inflammation throughout the body. Stress management measures and relaxation techniques can help to mitigate the link between stress and inflammation.
Smoking: Smoking is a key cause of inflammation and has been linked to a variety of chronic diseases. Tobacco smoke contains chemicals and poisons that not only irritate the airways but also cause an inflammatory response in the body. Smoking causes inflammatory harm to practically every organ and system, making it a prime example of how lifestyle choices may have a significant impact on inflammation levels.
Metabolic Impact of Inflammation
Understanding how inflammation affects metabolic processes in the body is critical to recognizing its function in weight loss resistance. Chronic inflammation can have a major impact on several critical components of metabolism, making weight loss more difficult.
Chronic inflammation and insulin resistance have an uneasy relationship. Insulin is a pancreatic hormone that controls blood sugar levels by allowing cells to absorb glucose from the bloodstream. Insulin resistance occurs when the body's cells become less receptive to the effects of insulin, resulting in greater blood sugar levels and an increased chance of developing type 2 diabetes. This elevated blood sugar level affects weight loss efforts since insulin resistance interferes with the body's capacity to handle glucose efficiently. Insulin resistance frequently results in elevated insulin levels in the blood, which can encourage fat storage, particularly in the abdominal area, making weight loss more difficult.
Leptin is a hormone that fat cells primarily produce and that is crucial for controlling appetite and metabolism. It communicates with the brain to let it know when the body has had enough food. Inflammation in the body, particularly in the hypothalamus (the portion of the brain that controls food and energy expenditure), can impair the brain's capacity to respond to leptin. This condition is known as leptin resistance. Leptin resistance can cause the brain to miss the "fullness" signal, resulting in overeating and a decreased metabolic rate. This confluence of circumstances makes weight loss more difficult since the body may not appropriately calculate its energy requirements and may continue to accumulate excess fat.
The gut microbiota, a complex population of bacteria found in the gastrointestinal system, is important in both metabolism and inflammation. Dysbiosis, or an imbalance in the composition of these gut bacteria, can contribute to inflammation and weight gain. Chronic inflammation can change the equilibrium of gut bacteria, complicating weight loss efforts further. Dysbiosis has been related to a variety of metabolic illnesses and ailments, stressing the need for a diversified and healthy gut microbiota. Consuming probiotics, fermented foods, and fiber-rich meals can help promote a healthy gut environment and reduce inflammation in the body.
Chronic inflammation can promote fat storage, particularly in adipose tissue (subcutaneous and visceral fat). Visceral fat is metabolically active and produces pro-inflammatory chemicals. It is found deep within the abdominal cavity. These chemicals contribute to a never-ending cycle of inflammation and weight gain. As inflammation persists, visceral fat accumulates and releases additional inflammatory molecules, making it particularly difficult to shed weight in the abdomen. Excess abdominal fat is linked to an increased risk of a variety of health problems, including cardiovascular disease, type 2 diabetes, and metabolic syndrome. To prevent and combat this detrimental fat formation, get rid of inflammation in the body. 
Inflammation and Resistance to Weight Loss
Understanding the complex association between inflammation and weight loss resistance is critical for resolving this difficult issue. Chronic inflammation not only impedes weight reduction but also sets the stage for a cascade of interconnected elements that maintain a resistant cycle.
Inflammation and weight loss resistance can result in a negative feedback loop. Excess body weight and adipose tissue promote inflammation, which exacerbates variables such as insulin resistance, leptin resistance, and altered gut flora. These problems are inextricably related to inflammation, making it increasingly difficult to lose weight and achieve long-term success.
Excess adipose tissue, particularly visceral fat, produces pro-inflammatory chemicals that keep the inflammatory state going. As a result, the body's insulin sensitivity decreases, resulting in greater blood sugar levels and insulin resistance. This resistance can make it difficult to adequately balance blood sugar, which is essential for successful weight loss.
Similarly, inflammation upsets the delicate balance of hormones such as leptin, which regulates appetite. Leptin resistance causes a decreased metabolic rate and misinterpreted hunger cues, leading to overeating and portion management issues. This hormonal imbalance adds to the weight loss resistance loop.
The changed gut flora caused by inflammation can affect digestion and nutrition absorption, affecting the weight loss process even further. In this way, inflammation exacerbates the barriers to obtaining a healthier body weight, producing a difficult cycle that many people who struggle with weight loss face.
Inflammation upsets the hormonal balance that regulates metabolism and appetite. Insulin, leptin, and ghrelin are among the key hormones affected. This disruption causes an increase in hunger, desires for unhealthy foods, and trouble controlling portion sizes, all of which can stymie weight loss efforts.
Insulin, a hormone that regulates blood sugar levels, loses its effectiveness in the presence of chronic inflammation, resulting in insulin resistance. This can lead to increased hunger and desires for high-sugar, high-calorie foods, which are counterproductive to weight loss goals.
As previously stated, leptin resistance impairs the brain's capacity to receive signals suggesting fullness. This illness causes overeating and a slower metabolism, making it difficult to lose weight.
Inflammation has an impact on ghrelin, also known as the "hunger hormone." Increased ghrelin levels can amplify appetite, resulting in increased food intake and consequent weight gain.
These hormonal abnormalities not only contribute to weight loss resistance but also make long-term weight maintenance difficult.
Oxidative Stress Has Increased
Chronic inflammation causes the body to experience oxidative stress. An imbalance between free radicals and the body's ability to eliminate them with antioxidants characterizes oxidative stress. This imbalance can cause cellular and tissue damage, decreasing metabolic function.
The damage caused by oxidative stress might impair the body's capacity to use nutrients and transform them into energy efficiently. In this scenario, oxidative stress interferes with the metabolic processes required for weight loss. Furthermore, oxidative damage to cells can have a severe impact on overall health and lead to a variety of chronic disorders.
Emotional Eating and Inflammation
Weight loss resistance frequently results in emotional eating as a coping mechanism for the anger and stress of failed weight loss attempts. Through its effect on brain chemistry and appetites, inflammation can lead to emotional eating.
Chronic inflammation can impact mood and emotional stability by altering the functioning of neurotransmitters and hormones in the brain. These changes can exacerbate feelings of tension and worry, prompting people to seek comfort in high-sugar, high-fat foods. Emotional eating can lead to calorie overconsumption and impede weight loss goals.
Tips To  Get Rid of Inflammation For Weight Loss Success
Because inflammation and weight loss resistance are intricately linked, we need complete solutions that not only deal with the problems that make it hard to lose weight but also the underlying inflammatory causes that slow down progress. To increase the likelihood of successful weight loss, it is critical to use a multifaceted approach that incorporates the following important elements:
Diet is a critical component of reducing inflammation and losing weight successfully. An anti-inflammatory diet includes foods that fight inflammation while avoiding those that contribute to it. The following are the important dietary changes that can make a substantial difference:
Note: There might be affiliate links mentioned here. We may receive a commission if you purchase a product through an affiliate link. There is no additional charge for you. Please do your own research before making any online purchases.
Including more fruits and vegetables in your diet: Fruits and vegetables are high in antioxidants, vitamins, minerals, and phytochemicals. These substances fight inflammation and promote general wellness. A diverse range of plant-based foods should form the foundation of your diet.
Choosing whole grains over refined grains: Whole grains, such as brown rice, quinoa, and whole wheat bread, include fiber and vital elements that help with blood sugar regulation. They minimize inflammation by regulating blood sugar levels.
Increasing omega-3 fatty acids: Omega-3 fatty acids, which are present in fatty fish such as salmon, as well as walnuts and flaxseeds, have powerful anti-inflammatory qualities. Consuming these meals can help reduce inflammation and aid with weight loss.
Reducing additional sugars: Sugary meals and beverages are known to cause inflammation, so they must be avoided. Excess sugar consumption can cause insulin spikes and oxidative stress, both of which are harmful to weight loss efforts.
Avoiding Trans Fats: Trans fats should be avoided. Trans fats, which are typically found in processed and fried meals, are renowned for increasing inflammation. Eliminating these unhealthy fats from your diet is an important step toward lowering inflammation and improving overall health.
These dietary changes serve as the foundation of an anti-inflammatory diet. By eating entire, nutrient-dense meals and avoiding those that cause inflammation, you create an environment conducive to weight loss.
Physical Activity on a Regular Basis
Exercise has been shown to have powerful anti-inflammatory properties in the body. Regular physical activity can help increase insulin sensitivity, lower visceral fat, and reduce inflammation in the body. Various sorts of exercise can help with these benefits: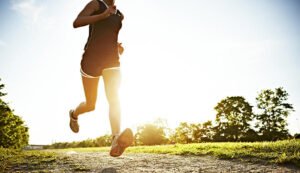 Aerobic Exercise: Aerobic exercise, such as running, swimming, and cycling, can improve cardiovascular health and decrease inflammation. They also help with calorie burning and weight loss.
Resistance Training: Muscle building through resistance exercises can boost metabolism and insulin sensitivity. This, in turn, aids with weight management.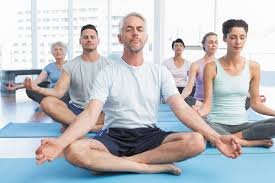 Yoga: Yoga provides a unique combination of physical activity and stress reduction, making it a comprehensive approach to get rid of inflammation. Its soft yet powerful nature can help people who are struggling with weight loss.
Regular exercise not only helps to reduce inflammation, but it also helps to lose weight by increasing calorie expenditure and improving metabolic function. It is an essential component of a comprehensive weight-management strategy.
Chronic stress is a powerful inflammatory trigger that can sabotage weight loss efforts. Implementing stress management practices can help reduce inflammation in the body and improve the body's reaction to weight loss endeavors. Stress management techniques include:
Mindfulness meditation: Focusing on the present moment can help reduce stress, boost mood, and reduce inflammation.
Yoga: In addition to its physical benefits, yoga promotes relaxation and can lower stress-induced inflammation, which can stall weight reduction.
Deep breathing exercises: Deep diaphragmatic breathing, for example, helps activate the body's relaxation response, reducing the inflammatory effects of chronic stress.
These stress management tactics are invaluable for people battling with weight loss resistance because they address a root cause of inflammation and create a more conducive environment for weight loss success.
Medication for Weight Loss
In some situations, healthcare providers may prescribe weight loss drugs to help people who are having difficulty losing weight. Under medical supervision, medications such as Orlistat, which restricts the absorption of dietary fat, or some appetite suppressants can be used to help with weight loss. However, these solutions must be considered alongside lifestyle changes such as food and exercise. Weight loss medicines are rarely a long-term solution and should be used in conjunction with a complete weight control strategy.
Healthcare Professional Consultation
Individuals who are having difficulty losing weight should seek the advice of a healthcare expert. A complete medical evaluation can assist in identifying any underlying health issues, hormone imbalances, or other variables that may be contributing to weight loss resistance. With this information, healthcare providers can provide individualized interventions and recommendations to help patients lose weight successfully.   
FAQs
What exactly is weight loss resistance, and why does it occur?
Weight loss resistance describes the condition in which people struggle to lose weight despite their best efforts. Numerous things, including genetics, hormonal imbalances, poor eating patterns, sedentary lifestyles, and chronic inflammation, as discussed in this article, can contribute to it.
What exactly is chronic inflammation, and what distinguishes it from acute inflammation?
Chronic inflammation is a long-term, low-level inflammatory state that can last months or even years without causing noticeable symptoms. Acute inflammation, on the other hand, is a short-term, localized response to injury or infection, marked by symptoms such as redness, swelling, and discomfort.
What is the relationship between inflammation and weight loss resistance?
Chronic inflammation is associated with metabolic abnormalities such as insulin resistance, leptin resistance, altered gut microbiota, and increased fat accumulation, all of which hamper efforts to lose weight. Inflammation not only makes weight reduction difficult, but it also creates a vicious loop that reinforces resistance.
Can dietary changes help lower inflammation and promote weight loss?
Yes, dietary adjustments are critical to reducing inflammation. An anti-inflammatory diet contains antioxidant-rich foods, including fruits and vegetables, whole grains, and omega-3 fatty acids, while avoiding added sweets and trans fats, which increase inflammation.
What role does regular physical activity have in lowering inflammation and promoting weight loss?
Exercise has potent anti-inflammatory properties and improves insulin sensitivity, visceral fat loss, and inflammation levels. Aerobic exercise and strength training are both effective for weight loss.
What function does stress management have in overcoming weight loss resistance?
Chronic stress can cause inflammation and make it difficult to lose weight. Mindfulness meditation, yoga, and deep breathing exercises can help reduce stress-induced inflammation and improve the body's response to weight loss attempts.
Are there any drugs that can help people who are having trouble losing weight?
To assist patients with weight loss resistance, healthcare providers may give weight reduction drugs such as Orlistat or appetite suppressants in some circumstances. These drugs, however, should always be used in conjunction with lifestyle changes such as diet and exercise.
Why is it necessary to contact a healthcare expert to handle weight loss resistance?
A medical examination can aid in the identification of underlying health issues, hormone imbalances, and other variables that contribute to weight loss resistance. This data informs individualized interventions for weight loss success.
Can emotional eating cause inflammation, and how can it be controlled?
Yes, inflammation can contribute to emotional eating by changing brain chemistry and increasing desires for high-carbohydrate, high-fat foods. Stress management measures, as well as seeking professional treatment, can be beneficial in managing emotional eating and treating its underlying causes.
What is the most important lesson from this article in terms of overcoming weight loss resistance?
The main message is that weight loss resistance is a multifaceted problem with many contributing variables, including chronic inflammation. Individuals can reduce inflammation in the body and improve their chances of successful weight loss by implementing a multifaceted approach that includes dietary changes, exercise, stress management, potential medications, and consultation with healthcare professionals.
Conclusion
The connection between inflammation and weight loss resistance is complicated and nuanced. Chronic inflammation can disrupt hormonal balance, promote fat accumulation, and cause a variety of metabolic problems, making it difficult to lose extra weight. Individuals can reduce inflammation in the body and boost their chances of effective weight loss by combining dietary changes, regular exercise, stress management, and, when necessary, medicinal therapies.
It is critical to approach weight loss as a whole-person project, concentrating not only on weight loss but also on general health and well-being. Individuals can obtain long-term outcomes and enjoy healthier, more happy lives by treating the inflammatory variables that contribute to weight loss resistance.
Disclaimer: The information provided in this article is for educational purposes only and should not be considered as a substitute for medical advice. Consult a healthcare professional before implementing any home remedies or making significant changes to your lifestyle.