How to Lose Weight with a Lactose Free Diet Plan
Losing weight can be a tough and stressful process, especially if you have dietary issues such as lactose intolerance. Lactose intolerance is a disorder in which the body is unable to digest lactose, a sugar found in dairy products, and it requires a strict approach to a lactose free diet. 
Introduction
Lactose intolerance might result in digestive troubles such as bloating, gas, and diarrhea. A lactose-free diet plan can help you avoid these health issues and also help you lose weight. In this comprehensive article, we'll look at how to lose weight on a lactose free diet plan, covering which foods to consume and which to avoid, meal planning advice, and workout suggestions.
What is a Lactose-Free Diet?
A lactose-free diet is not only a culinary choice; it is a necessary modification for people who are lactose intolerant. Lactose intolerance is a widespread digestive condition that affects up to 75% of the world's population. It results from the body's inability to digest lactose, a sugar found in dairy products. As a result, people who are lactose intolerant may experience a variety of unpleasant and often distressing symptoms, such as bloating, gas, abdominal pain, and diarrhea. These symptoms can have a substantial impact on one's quality of life, making dietary changes essential.
The elimination of lactose-containing foods is the foundation of the best lactose-free diet. This means saying goodbye to dairy mainstays like milk, cheese, and yogurt. It also needs caution when reading food labels, as many processed and packaged items may contain lactose inadvertently. Lactose can be found in foods such as baked goods, cereals, salad dressings, and even certain pharmaceuticals. As a result, lactose free diet followers must become skilled label readers, always on the lookout for lactose and its derivatives, such as whey and curds.
Despite the early hurdles and changes, following the best lactose-free diet can provide significant comfort to those suffering from lactose intolerance. Individuals can reduce or even eliminate the uncomfortable symptoms that earlier plagued them by eliminating lactose from their diet. This sudden relief from digestive discomfort can have a positive impact on their daily lives, encouraging a sense of well-being and confidence.
Furthermore, avoiding lactose does not imply avoiding important nutrients. Many dairy-free options are widely available, including lactose-free milk, almond milk, soy milk, and lactose-free yogurt. These alternatives supply calcium, vitamin D, and other elements present in dairy products, allowing people to eat a balanced and nutritious diet without jeopardizing their health.
Best Food Items for Lactose-Free Diet Plan for Weight Loss
When starting a lactose free diet plan, it's crucial to make informed food choices. This diet is not just important for people who have lactose intolerance; it can also be part of a weight loss plan. By choosing lactose free foods, you not only improve your digestive health but also open up a world of nutritious and delicious possibilities. In this comprehensive guide, we will delve into the foods to consume on a lactose-free diet, analyzing the diverse range of lactose-free and low-lactose food choices that can enhance your gastronomic experience while improving your overall health.
Non-dairy milk is a common alternative to cow's milk on a lactose free diet. These lactose free alternatives not only provide a lactose free option, but also introduce new flavor combinations. Almond milk, soy milk, oat milk, coconut milk, and rice milk are some popular nondairy milk alternatives. Each of these has a distinct flavor profile, making them suitable for both drinking and cooking. To keep calorie intake in check, those on a weight loss journey should prefer unsweetened versions.
Almond Milk: Many people enjoy almond milk because of its somewhat nutty flavor and creamy texture. It contains fewer calories and is frequently supplemented with vitamins and minerals, such as calcium and vitamin D, to approximate the nutritional benefits of cow's milk.
Soy Milk: Another popular option, soy milk is known for its high protein content and creamy mouthfeel. It is frequently recommended in recipes as a one-to-one replacement for cow's milk. Soy milk also contains important nutrients such as protein, calcium, and vitamin D.
Oat Milk: Due to its pleasant, somewhat sweet flavor and adaptability in both sweet and savory meals, oat milk has grown in favor in recent years. It's frequently seen as a heart-healthy option because it may help lower cholesterol levels.
Coconut Milk: Coconut milk, obtained from the flesh of coconuts, has a rich and tropical flavor. It's a terrific addition to curries, smoothies, and desserts. However, it contains more saturated fat; therefore, moderation is essential.
Yogurt Made Without Dairy
Yogurt is a popular dairy product, but those following a lactose free diet plan can still enjoy its creamy goodness by substituting non-dairy yogurt. Soy, coconut, almond, and cashew-based yogurts are widely available in a variety of flavors and textures.
Soy Yogurt: Soy yogurt closely replicates the creamy feel of conventional yogurt and delivers a good source of protein. It's a fantastic base for fruit and granola parfaits or as a standalone snack.
Coconut Yogurt: Coconut yogurt has a delicious tropical flavor and is frequently somewhat sweeter than dairy-based yogurt. It complements tropical fruits like mango and pineapple.
Almond Yogurt: Almond yogurt has a slight nutty texture and is available in simple and flavored varieties. It goes well with breakfast bowls and smoothies.
Cheese fans will not be disappointed if they follow a lactose free diet plan for weight loss. There is a growing market for non-dairy cheeses that cater to a wide range of tastes and preferences.
Nut-Based Cheese: These are cheeses made from nuts such as cashews, almonds, or macadamia nuts. They have a creamy and decadent texture that makes them ideal for spreading on crackers or adding to pasta dishes.
Soy-Based Cheese: Soy-based cheeses melt and stretch like regular cheese, making them ideal for pizzas and quesadillas. They are available in a variety of flavors, including cheddar, mozzarella, and pepper jack.
Coconut-Based Cheese: Coconut-based cheeses have a distinct tropical flavor and are frequently infused with spices and herbs. They're great for infusing flavor into lactose free dishes.
Fruits and vegetables are natural lactose free diet heroes. They are not only lactose free by nature, but also high in vitamins, minerals, and fiber, all of which are necessary for weight loss and overall health.
Fiber-Rich Foods: Include high-fiber foods in your lactose free diet plan, such as berries, apples, pears, leafy greens, broccoli, and cauliflower. Fiber improves satiety, keeping you fuller for longer periods of time and reducing the desire to snack on high-calorie foods.
Vibrant Variety: To keep your meals exciting, explore the vibrant spectrum of fruits and vegetables. For a refreshing and nutrient-dense treat, try roasting veggies with olive oil and herbs or mixing fruits into smoothies.
Lean Protein
Protein is an essential component of a lactose free diet plan for weight loss. Fortunately, many lean protein sources are lactose free by nature.
Chicken and Turkey: Skinless chicken and turkey breasts are high in lean protein. They can be grilled, baked, or sautéed for a variety of cuisines.
Fish: Fatty fish like salmon, mackerel, and trout not only give protein but also heart-healthy omega-3 fatty acids. These fish are tasty and can be served in different ways.
Tofu: Tofu is a versatile plant-based protein source that absorbs the flavors of the meals it's prepared with. It's fantastic for stir-fries, scrambles, and as a meat alternative in many dishes.
Legumes: Beans, lentils, and chickpeas are rich in both protein and fiber. They're wonderful additions to salads, soups, and stews, helping you feel full and content.
Whole grains are a vital part of a lactose free diet plan for weight loss and can serve as the foundation for a variety of tasty meals.
Quinoa: Because quinoa is a complete protein source, it is an excellent complement to a lactose free diet. It has a nutty flavor and a somewhat crunchy texture, making it an excellent salad and grain bowl base.
Brown Rice: A staple in many cuisines, brown rice pairs well with proteins and vegetables. It contains complex carbs that provide long-lasting energy.
Oatmeal: Oatmeal is a fiber-rich grain that can be made into a hearty breakfast. They can also be used to make lactose free snacks when baking.
Gluten-Free Options: Gluten-free grains such as rice, quinoa, and gluten-free oats are widely available for people who are lactose intolerant and gluten-sensitive.
In addition to these lactose free food options, a well-balanced diet with a variety of nutrients is essential. Nuts, seeds, and healthy fats such as avocados and olive oil can supply vital fatty acids while also adding flavor and texture to your dishes. Furthermore, watching portion sizes and practicing mindful eating might help you lose weight on a lactose free diet.
Consider speaking with a qualified dietitian or nutritionist to ensure you are achieving your nutritional needs while following the best lactose free diet plan for weight loss. They can give you specialized advice, meal plans, and ideas to help you achieve your health and fitness goals while enjoying a broad and tasty selection of lactose free items.
Foods to Avoid in Lactose Free Diet
A lactose free diet is essential for people who are lactose intolerant, and it can also be part of a weight loss plan. To properly manage lactose intolerance and encourage weight loss, it is crucial to avoid meals containing lactose. In this comprehensive guide, we will delve into the items to avoid on a lactose free diet plan for weight loss, shed light on common lactose sources, and provide insights into making smart dietary choices.
The most obvious and important sources of lactose are dairy products. Because they are high in lactose, they are incompatible with a lactose free diet. These are some examples:
Milk: Cow's milk contains a lot of lactose. Anyone who is lactose intolerant should stay away from it because it is the foundation of most dairy products. Lactose free milk or nondairy milk alternatives can be adequate substitutes.
Cheese: Although wonderful, cheese is a high source of lactose. It is made from lactose-containing milk. Because cheese is frequently used in a variety of foods, it is critical to be cautious when dining out or preparing meals at home. Lactose free cheese is available in stores, which is a blessing.
Yogurt: Lactose is present in traditional yogurt since it is fermented from milk. As a result, people on a lactose free diet should avoid ordinary yogurt. Choose non dairy yogurt options produced from soy, coconut, almond, or other lactose free sources.
Ice Cream: While ice cream is a delicious treat, it is high in lactose due to the milk and cream content. Those who are lactose intolerant should pick dairy free ice cream produced from non dairy milk alternatives or, if available, lactose free variants.
Processed Foods
Because processed goods can be hidden sources of lactose, label reading is essential for anyone following a lactose free diet plan for weight loss. Lactose can be found in a variety of processed foods, including:
Bread: Lactose or whey may be present in some commercially manufactured bread, particularly sandwich bread. It's best to examine the ingredient list or buy bread that's expressly labeled as lactose free.
Cereal: Breakfast cereals, such as granola and muesli, frequently include lactose in the form of milk solids or whey. Choose lactose free cereals or those produced with non dairy milk.
Baked Goods: Lactose can be found in baked goods such as muffins, cookies, and pastries that contain milk, butter, or other dairy-derived substances. Homemade versions manufactured using lactose free alternatives are an option.
Processed Foods: Lactose can be found in a variety of forms in many foods, including crackers, chips, and popcorn. Before indulging in these goodies, always check the ingredient list for lactose or dairy derivatives.
Instant Soups and Sauces: To enhance flavor and texture, packaged instant soups and creamy sauces frequently contain milk solids or lactose. Consider preparing your own with lactose free products.
Dressings and Creamy Sauces
Cream-based sauces and dressings can be high in calories and a source of lactose. These are some examples:
Alfredo Sauce: A typical example of a creamy, dairy-based sauce is Alfredo sauce. It contains lactose and should be avoided by people following a lactose free diet. Instead, use non dairy cream and lactose free cheese.
Ranch Dressing: Ranch dressing, a popular salad dressing, generally contains buttermilk, which is high in lactose. To eat salad guilt-free, look for lactose free or non dairy ranch dressing.
Creamy Gravies: Gravies used in foods such as biscuits and gravy frequently include dairy products, which contribute to the lactose content. Experiment with lactose free gravies made with substitute components such as lactose free milk or nondairy cream.
Lactose may be used as a filler or flavor enhancer in some processed meats, particularly those used in deli sandwiches and sausages. These are some examples:
Deli Meats: Deli meats like sliced turkey or ham may contain lactose. Check the labels or ask your local deli for lactose free products.
Sausages: Lactose may be present in the ingredient list of some sausages. Read labels carefully and choose lactose free or homemade sausage options.
While these foods are frequent sources of lactose, the lactose level might vary between brands and specific products. Reading ingredient labels carefully and selecting goods labeled "lactose free" can help you follow the best lactose free diet with confidence.
Tips for Lactose Free Meal Planning
Meal planning is key to successful weight loss, and it is even more important while following a lactose free diet. Careful meal planning can help you remain on track, satisfy your nutritional needs, and enjoy your lactose free lifestyle. 
Here are some helpful meal planning suggestions for folks on a lactose free diet plan for weight loss.
Planning your meals and snacks ahead of time is a crucial component of successful meal planning. When you know exactly what you're going to eat for the week, you're less likely to reach for bad choices when hunger strikes. Here's how to plan ahead effectively:
Weekly Meal Planner: Purchase or make your own weekly meal planner. Set aside some time each week to sit down and plan your meals for the next few days. Breakfast, lunch, dinner, and snacks should all be included. This planning allows you to make more informed decisions and avoid unhealthy temptations at the last minute.
Shopping List: Create a shopping list of lactose free goods and meals based on your meal plan. When grocery shopping, stick to this list to minimize impulse purchases that may not be in line with your dietary goals.
Bulk Cooking: Consider bulk cooking on weekends if your schedule allows. Make a big batch of lactose free dishes and portion them out for the week. This can save you time over the week and guarantee that you always have a healthy supper on hand.
Note: There might be affiliate links mentioned here. We may receive a commission if you purchase a product through an affiliate link. There is no additional charge for you. Please do your own research before making any online purchases.
Always Have Healthy Snacks on Hand
On a lactose free diet, snacking can be difficult because many convenient snack options include lactose. Keep lactose free snacks on hand to fight this urge and prevent unhealthy snacking:
Fresh Fruit: Keep a variety of fresh fruits in your kitchen, such as apples, bananas, and grapes. These are not only tasty, but also nutritious and filling.
Raw vegetables: Refrigerate raw vegetables such as carrots, cucumbers, and bell peppers. Serve with a lactose free dip or hummus for a great and nutritious snack.
Nuts and Seeds: Lactose free snacks include almonds, walnuts, cashews, and seeds such as pumpkin and sunflower seeds. They supply healthy fats, protein, and fiber to keep you satisfied.
Lactose free Yogurt: Stock up on individual servings of lactose free yogurt for a creamy, protein-rich snack. For added taste, sprinkle with fresh berries or drizzle with honey.
You may fulfill your cravings without jeopardizing your lactose free diet by having these nutritious options on hand.
Use Substitutes
Lactose free alternatives have advanced significantly in recent years and can be easily incorporated into your meal planning. Here are some popular lactose free dairy substitutes:
Non Dairy Milk: Substitute almond milk, soy milk, oat milk, coconut milk, or rice milk for cow's milk in your recipes and beverages. These substitutes can be added to smoothies, cereal, or used as a base for soups and sauces.
Non-Dairy Cheese: Try nut-based cheeses, soy-based cheeses, and coconut-based cheeses as substitutes for typical cheese in recipes, sandwiches, and pizza toppings.
Non-Dairy Yogurt: Instead of dairy yogurt, try soy, coconut, almond, or cashew yogurt. These can be eaten with oats or fruit, or they can be used in recipes that call for yogurt.
Non-Dairy Cream: When a recipe calls for cream, use almond, coconut, or soy creamers. These are fantastic in soups, stews, and creamy sauces.
Meal planning might help you stick to the best lactose free diet by simplifying your everyday routine. Consider the following meal preparation suggestions:
Cook in Batches: Plan ahead of time to prepare bigger batches of lactose free meals, especially those that freeze well, such as soups, casseroles, or stir-fries. Freeze them in portioned containers for later use.
Portion Control: Invest in portion control containers or divide your meals into suitable serving portions using standard containers. This helps to minimize overeating and makes it easy to get a healthy meal when time is limited.
Label and Date: When freezing or storing prepared meals, label the contents as well as the date. This guarantees that you use them before they expire and allows you to readily identify your meals.
Snack Packs: Pre-portion lactose free snacks in compact containers or snack bags, such as mixed nuts, chopped fruit, or veggie sticks. These are ideal for munching on the go.
When you prepare your meals and snacks ahead of time, you reduce your chances of reaching for unhealthy choices when you're hungry.
Experiment with Different Recipes
Variety adds flavor to life and can make a lactose free diet plan for weight loss more enjoyable and sustainable. Trying different recipes can keep your meals interesting and help you stay motivated on your weight loss quest. Here's how to try out new lactose free recipes:
Online Information: Look for lactose free culinary based information online, such as blogs, websites, and social media platforms. You'll find a plethora of inventive recipes and meal ideas catered to your dietary requirements.
Cookbooks: Invest in cookbooks that specialize in lactose free or dairy-free cooking. These cookbooks frequently include a wide variety of recipes, ranging from comfort dishes to ethnic cuisines.
Make Your Favorite Recipes Lactose Free: Don't be afraid to make your favorite meals lactose free. Experiment with lactose free dairy substitutes and discover how they work in your favorite foods.
Cooking with Friends and Family: Cooking with friends and family can be a joyful and informative experience. Invite friends or family to join you in the kitchen as you experiment with new lactose free recipes.
Exercise Suggestions for Losing Weight on a Lactose Free Diet
Weight loss while following the best lactose free diet necessitates a diverse approach, with exercise playing a critical role. A well-rounded fitness regimen can help you shed unnecessary pounds, enhance your overall health, and supplement your lactose free eating efforts. Here is some specific workout advice for people on a lactose free diet who want to lose weight: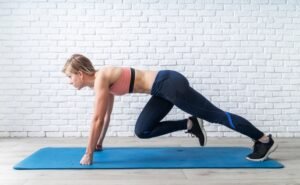 Cardiovascular exercise, sometimes known as cardio, is an essential component of any weight loss program. It is especially effective at burning calories and improving cardiovascular health. Regular cardio activities might enhance your metabolism and help you lose weight. Some popular lactose free cardio choices include:
Running: Running is a great way to burn calories and improve your cardiovascular fitness. It's a versatile activity that can be tailored to various fitness levels, whether you enjoy jogging around your neighborhood or hitting the trails.
Cycling: Cycling is a low-impact and pleasurable way to engage in cardiovascular fitness, whether on a stationary bike or outside in nature. It's gentle on the joints and lets you get out and about while burning calories.
Swimming: Swimming is a full-body workout that can provide a good cardiovascular challenge. It is especially suitable for people who have joint problems or enjoy being in the water.
Dance: Dancing is a fun and social way to work up a sweat. Consider taking dance classes or simply circling your living room to your favorite music.
Aerobics and Group Classes: Add diversity to your cardio routine by enrolling in aerobic or group workout classes at your local gym or community center. Weight loss classes such as Zumba, step aerobics, and kickboxing can be both fun and successful.
Regardless of your choice, the World Health Organization (WHO) recommends at least 150 minutes of moderate-intensity cardio or 75 minutes of vigorous-intensity cardio every week.
Resistance training, often known as strength training, is an essential component of any weight loss regimen. Building lean muscle mass can enhance your metabolism, allowing you to burn more calories even when you're not working out. Here's how to include strength training into your workout routine:
Bodyweight Exercises: Bodyweight exercises such as push-ups, squats, lunges, and planks use your own body weight as resistance. They are easy to do anywhere, require no equipment, and are great for toning and strengthening.
Free Weights: Dumbbells, kettlebells, and resistance bands are all adaptable strength-training tools. Consider purchasing a set of dumbbells to practice bicep curls, tricep extensions, and shoulder presses.
Strength training machines: Many gyms have strength training machines that target certain muscle groups. Working with these machines under the supervision of a fitness professional can be advantageous if you have access to a gym.
Functional Training: Functional exercises are workouts that replicate everyday movements and increase general strength and balance. Squats, deadlifts, and kettlebell swings are examples of such exercises.
Strength training activities should be done at least two to three times each week. Begin with a weight or resistance level that allows you to comfortably complete 8–12 repetitions, progressively increasing the intensity as you develop.
HIIT (High-Intensity Interval Training)
High-Intensity Interval Training (HIIT) is a dynamic and effective weight-loss workout approach. Short bursts of high-intensity exercise are alternated with brief periods of rest or lower-intensity activity in HIIT exercises. Here are some of the reasons why HIIT can be a helpful complement to your lactose free weight loss plan:
Time-Efficiency: Because HIIT workouts are often shorter in duration than standard cardio workouts, they are a time-effective solution for busy people.
Calorie Burn: Because HIIT is aggressive, it burns a lot of calories both during and after the workout. The "afterburn effect" or excess post-exercise oxygen consumption (EPOC) refers to this post-exercise calorie burn.
Flexibility: HIIT can be applied to a variety of workouts, including sprinting, cycling, bodyweight exercises, and others. This diversity makes training interesting and tough.
Increased Metabolism: HIIT can increase your metabolism and improve insulin sensitivity, which can help with weight loss and overall health.
Start by including short intervals of high-intensity exercise (e.g., 20-30 seconds) followed by rest or lower-intensity intervals (e.g., 10-20 seconds) into your program. Repeat for 15-30 minutes, increasing the intensity and duration gradually as your fitness level improves.
While yoga is not a standard calorie-burning workout like cardio or HIIT, it can have some benefits that can help you lose weight on a lactose free diet:
Stress Reduction: Yoga promotes relaxation and stress reduction, which can aid with emotional eating management and overall well-being.
Flexibility: Consistent yoga practice improves flexibility, making other types of exercise more accessible and lowering the chance of injury.
Mindfulness: Yoga promotes mindfulness and awareness of your body, particularly hunger and satiety cues, which can help you make better eating choices.
Muscle development: Power yoga, which includes strength-building poses and sequences, is one type of yoga that can help with muscle development.
In order to get these benefits and improve your overall weight loss approach, incorporate yoga sessions into your weekly regimen.
Outdoor activities allow you to be active while admiring nature's splendor. These weight-loss activities can be both pleasurable and effective:
Hiking: Hiking on trails of varied complexity can be a great way to burn calories while also exploring the outdoors.
Skiing or Snowboarding: During the winter, skiing and snowboarding provide an excellent full-body workout while having fun on the slopes.
Paddling: Paddling on a lake or river can give both an aerobic workout and upper-body strength training.
Cycling: Cycling along scenic routes can be a relaxing way to get some cardio in.
Beach Activities: If you live near a beach, you may burn calories by doing things like beach volleyball, paddleboarding, or simply walking on the sand.
Outdoor sports provide a change of environment and can make exercise feel more like an adventure than a chore.
FAQs
What exactly is lactose intolerance, and why is a lactose free diet required?
Lactose intolerance is a common digestive condition in which the body is unable to completely digest lactose, a sugar contained in dairy products. Bloating, gas, abdominal pain, and diarrhea are some of the symptoms. To avoid these distressing symptoms, people with lactose sensitivity must follow the best lactose free diet.
What foods should I avoid if I'm lactose free?
Lactose is found in dairy products such as milk, cheese, yogurt, and ice cream. Be wary of processed meals such as bread, cereal, and baked goods, which may include hidden sources of lactose.
What lactose free dairy alternatives are there?
Non dairy milk alternatives include almond, soy, oat, and coconut milk. There is also non dairy yogurt produced from soy, coconut, almonds, or cashews. Non dairy cheeses can be used in place of regular cheese.
What are some lactose free lean protein sources?
For lean protein on a lactose free diet, include chicken, turkey, fish (particularly fatty fish like salmon), tofu, and legumes (beans, lentils, and chickpeas) in your diet.
How can I eat a balanced diet while on a lactose free diet to lose weight?
Include nuts, seeds, and healthy fats such as avocados and olive oil in your diet. Use portion control and mindful eating to your advantage. Consider seeking specialized advice from a registered nutritionist.
Why is exercise vital for lactose free weight loss?
Exercise burns calories, boosts metabolism, and supplements dietary efforts. It also benefits general health and well-being.
What are some cardiovascular exercises that are appropriate for weight loss on a lactose free diet?
To burn calories and improve cardiovascular fitness, participate in activities such as jogging, cycling, swimming, dancing, and aerobic classes.
Why should I include strength training in my weight-loss workout routine?
Strength exercise promotes the development of lean muscle mass, which boosts metabolism and calorie burn even when at rest. It also boosts overall strength.
What is High Intensity Interval Training (HIIT), and how may it help with lactose free weight loss?
HIIT involves short bursts of high-intensity exercise followed by brief intervals of rest or lower-intensity activity. It is effective for calorie burning and can boost metabolism.
What role might yoga and outdoor activities play in weight loss on a lactose free diet?
Yoga relieves stress, increases flexibility, and encourages awareness, all of which can help with weight loss. Hiking, skiing, kayaking, and cycling are all great ways to burn calories and stay active outside.
Conclusion
It is possible to lose weight on a lactose free diet, but it takes planning and preparation. You can successfully lose weight while managing your lactose intolerance by eating lactose free foods, planning meals ahead of time, and including exercise into your routine. Remember to listen to your body and make the necessary adjustments to find out what works best for you. You can attain your weight loss objectives with focus and patience while following the best lactose free diet.
Disclaimer: The information provided in this article is for educational purposes only and should not be considered as a substitute for medical advice. Consult a healthcare professional before implementing any home remedies or making significant changes to your lifestyle.