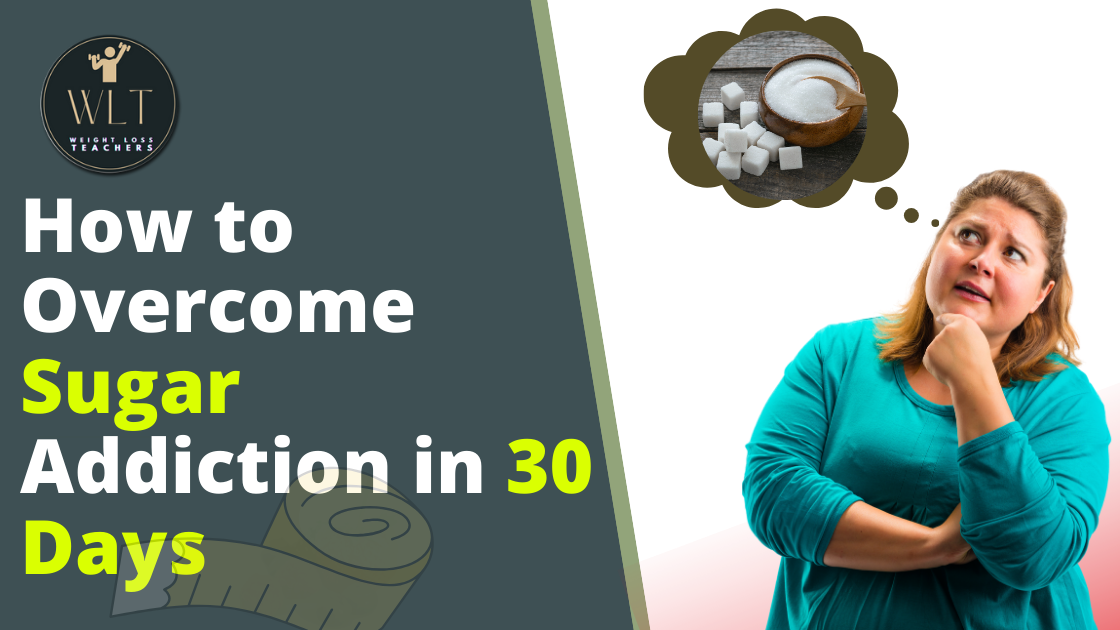 How to Overcome Sugar Addiction in 30 Days
Sugar addiction is a common problem in today's society, with many people fighting to manage their sweet food and beverage urges and consumption. Excess sugar consumption can result in a variety of health difficulties, including obesity, diabetes, heart disease, and even mental health disorders. 
Introduction
Breaking free from sugar addiction is not an easy feat, but it is doable with determination and a well-structured plan. In this comprehensive article, we will look at proven ideas and techniques to help you overcome sugar addiction in 30 days.
Understanding Sugar Addiction
It is crucial to grasp the science behind sugar addiction before going on your path to overcome sugar addiction in 30 days. Sugar activates the brain's reward system, causing dopamine, a neurotransmitter associated with pleasure and reward, to be released. This generates a cycle of seeking and consumption, making it difficult to resist the appeal of sugar. Recognizing sugar's addictive nature allows you to approach the process of breaking free with better awareness.
Sugar Addiction Treatment in 30 Days 
Step 1: Set a Quit Date
Setting a stop date is a crucial first step in a 30 day plan for a sugar free lifestyle. Select a date that allows you adequate time to psychologically prepare for the shift. This date will be your starting point and will provide you with a clear schedule to work towards. Setting a quit date forces you to commit to yourself and increases your chances of succeeding.
Once you've chosen a date for going sugar free for 30 days, put it on your calendar and notify a supportive friend or family member. This will serve to hold you accountable and motivate you further. Remember that picking a stop date is a personal decision, so go with what feels right for you.
Step 2: Clean Out Your Pantry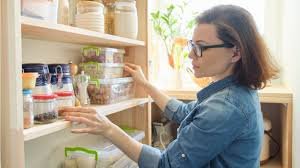 To avoid temptations and set yourself up for success in a 30 day no sugar plan, purge your cupboard of any sugary foods and beverages. Remove any cookies, sweets, sugary cereals, drinks, fruit juices, and other things containing added sugars from your kitchen.
Many packaged goods have hidden sugars, so read food labels carefully. Sucrose, fructose, corn syrup, dextrose, and other kinds of added sugars can be found in a variety of items. Maintain a clean and supportive environment in your pantry by being diligent in your attempts to remove these products.
Consider giving packed, non-perishable foods to a local food bank or shelter to help others in need while reducing waste. Clearing up your pantry makes room for healthy alternatives, while going sugar free for 30 days also removes the temptation that you could have due to easily available sugary sweets.
Step 3: Examine Food Labels
When it comes to discovering hidden sources of sugar, developing the habit of reading food labels is critical. Understanding how to read nutrition labels allows you to make more educated decisions and avoid goods with high sugar content.
Look for the total grams of sugar per serving when reading labels. Sugar is known by many different names, including sucrose, high fructose corn syrup, maltose, glucose, and others. Be familiar with these terms and be wary of items that have several sources of added sugars.
Pay attention to serving sizes as well to overcome sugar addiction in 30 days, because some goods may look to have minimal sugar content yet have small serving sizes that are quickly exceeded. Making healthier choices will be easier if you compare identical items and choose those with a lower sugar content.
Step 4: Make a Meal Plan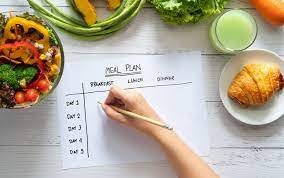 Meal planning is an important step in sustaining a 30 day plan for a sugar free lifestyle. When you have a well-planned meal plan, you are less likely to make rash food choices and give in to sugary temptations.
Begin by developing a weekly diet plan that contains lean proteins, veggies, whole grains, and healthy fats. To make your meals more gratifying and pleasurable, incorporate a variety of colors and flavors.
On weekends or anytime you have free time, consider batch cooking and meal preparation. Make larger batches of healthy foods and separate them into individual containers for convenient grab-and-go options throughout the week. This will save you time, ensure you have nutritious meals on hand, and limit your reliance on sugary convenience items.
In order to avoid hunger and cravings, include nutritious snacks in your meal plan. Snacks packed with protein, fiber, and healthy fats, such as nuts, seeds, Greek yogurt, or cut-up veggies with hummus, are ideal for a 30 day no sugar plan. These solutions will satisfy you while also providing critical nutrients without the additional sugar.
Step 5: Purchase Healthy Foods
After you've planned your meals, go grocery shopping to fill up on healthy, sugar-free options. Fill your fridge with fresh fruits and vegetables, lean meats and seafood, whole grains, and dairy products for going sugar free for 30 days.
Select a variety of fruits and play around with different flavors and textures. Berries, apples, citrus fruits, and stone fruits are all wonderful choices to sustain a 30 day no sugar plan because they provide natural sweetness as well as important vitamins, minerals, and fiber. Keep these fruits on hand for fast and healthy snacks or to add to your meals.
Aim for a spectrum of colors when it comes to vegetables to guarantee a broad nutrient intake. Vitamins and minerals are abundant in leafy greens, cruciferous vegetables, peppers, tomatoes, and carrots, which are low in sugar. Experiment with various cooking methods and seasonings to make them tasty and filling.
Chicken, turkey, fish, tofu, and beans should be on your shopping list as staples while following a 30 day plan for a sugar free lifestyle. They supply vital amino acids for muscle growth and repair, as well as satiety to keep you feeling satisfied. Whole grains, such as quinoa, brown rice, and whole wheat bread, have more fiber and minerals than refined grains.
Low-sugar dairy products such as Greek yogurt, cottage cheese, and unsweetened almond or coconut milk are high in calcium and protein. Be wary of flavored or sweetened types, which frequently contain extra sugars. Choose plain or unsweetened alternatives and, if preferred, add your own natural sweeteners, such as fresh fruit or a dab of honey.
You'll have the foundation for making balanced, sugar-free meals and snacks if you fill your kitchen with these healthy options. It will be easier to resist the temptation of sugary foods and beverages as a result of this.
Step 6: Look for Healthy Substitutes
Finding healthy substitutes for your favorite sugary foods and drinks is one of the major steps to overcoming sugar addiction in 30 days. You can enjoy sweet sensations without the bad consequences of added sugars by researching alternatives that satisfy your demands.
Experiment with naturally sweetened options when it comes to desserts. Fruit salads, mixed berries with unsweetened whipped cream, or baked apples with cinnamon can satisfy your sweet tooth while also providing important nutrients and fiber. In moderation, dark chocolate with a high cocoa content can also be enjoyed as a healthier alternative to sugary chocolate bars.
Choose refreshing alternatives to soda and sugary beverages while on a 30 day no sugar plan. Sparkling water flavored with citrus fruit, berries, or fresh herbs can be a tasty alternative to soda. Herbal teas, both hot and iced, offer a variety of flavors with no added sugars. You may also make your own fruit-infused water by adding cucumber, lemon, or mint slices to a pitcher of water for a delicious, sugar-free beverage.
Step 7: Maintain Hydration
When stopping sugar, it is critical to stay hydrated. We frequently confuse thirst for hunger, resulting in unneeded snacking or grabbing for sugary items. Drinking enough water throughout the day will keep you hydrated, help you suppress cravings, and improve your overall health.
Make it a habit to have a reusable water bottle everywhere you go. You'll always have access to water and be reminded to hydrate on a regular basis. Drink at least eight glasses of water (64 ounces) every day, or more if you are physically active or live in a hot region.
If plain water bores you, try infusing it with pieces of citrus fruits, berries, or herbs for a natural taste. This can make water more fun to drink and encourage you to stay hydrated. Experiment with various mixes to come up with your favorite infused water concoctions.
Herbal teas, in addition to water, can help you meet your hydration goals while also providing a range of flavors and potential health benefits. To enjoy throughout the day, choose caffeine-free teas such as chamomile, peppermint, or ginger tea.
Step 8: Beware of Hidden Sugars
While you may be aware of the visible sugar sources, it is crucial to be aware of hidden sugars in processed meals, condiments, and sauces. Many packaged goods, particularly those promoted as healthy or low-fat, include additional sugars.
To find hidden sources of sugar, carefully read the component lists. As previously stated, substances such as sucrose, high fructose corn syrup, maltose, glucose, and other kinds of added sugars should be avoided. Products with many sources of added sugars in their constituents should be avoided.
As much as possible, avoid or limit your intake of processed foods. Choose full, unprocessed choices instead, which allow you to regulate the ingredients. Instead of buying pre-made salad dressings, make your own with olive oil, vinegar, and herbs or spices.
Choose low-sugar or sugar-free varieties of condiments such as ketchup, barbecue sauce, and salad dressings. Consider making your own using natural sweeteners such as honey, maple syrup, or stevia while on a 30 day no sugar plan.
You may lower your overall sugar intake and encourage a healthier lifestyle by being aware of hidden sugars and choosing whole, unprocessed foods.
Step 9: Control Cravings
Sugar cravings can be severe and difficult to control. You may, however, manage and lessen these cravings with the correct tactics, making it simpler to continue on your sugar-free path.
To overcome sugar addiction in 30 days, train your mind to distract yourself with other tasks when cravings occur. Participate in an enjoyable hobby or activity, such as reading a book, going for a walk, practicing a musical instrument, or spending time with loved ones. You can reduce the intensity of the urge by diverting your attention away from it.
Another helpful method to control craving during a 30 day plan for a sugar free lifestyle is to eat mindfully. When cravings strike, take a moment to analyze your hunger levels. Think about whether you are actually hungry or whether something else, such as boredom or stress, is the cause of your appetite. If you find yourself truly hungry, choose a healthy, sugar-free choice to satisfy your desire.
If you have strong desires, choose a little piece of a healthier option. Have a square of dark chocolate or a handful of nuts, for example. This helps you satisfy your needs while still controlling your sugar intake.
It's crucial to remember that cravings are very brief and usually go away within a few minutes. You can effectively manage and lessen your sugar cravings by finding healthy distractions, practicing mindful eating, and allowing occasional pleasures in moderation.
Note: There might be affiliate links mentioned here. We may receive a commission if you purchase a product through an affiliate link. There is no additional charge for you. Please do your own research before making any online purchases.
Step 10: Seek Help and Accountability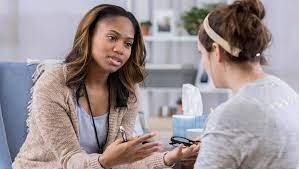 Confronting cravings and temptations during a 30 day no sugar plan can be difficult. Seeking help and accountability can boost your chances of success dramatically.
Share your experience with a supportive friend or family member, or join a community of others who want to quit sugar. Having someone to confide in, share your struggles and achievements with, and hold you accountable may be quite beneficial during difficult times.
Consider joining online forums or social media groups where you can connect with others on the sugar-free road. Share your experiences, seek guidance, and offer assistance to others. These communities can offer inspiration, encouragement, and a sense of belonging.
Consider obtaining professional help if you believe your sugar addiction is deeply ingrained or affecting your general well-being. A qualified dietitian or therapist can offer tailored advice, support, and strategies to help you overcome your addiction and build a healthy relationship with food.
Remember that you are not alone on this path. Seeking help and accountability from others who understand your problems can make a big difference in your achievement.
Step 11: Monitor Your Progress
It is critical to keep track of your progress in order to stay motivated and recognize the positive changes during your 30 day plan for a sugar free lifestyle. Keeping a journal or using a smartphone app to record your journey can be a valuable tool.
Record your starting position in your notebook, including your current eating patterns, urges, and how you feel physically and emotionally. Track any improvements you notice as you progress, such as increased energy, better sleep, better digestion, or weight loss. Celebrate these achievements because they show your development and dedication to a sugar-free lifestyle.
In addition, use your notebook to reflect on any difficulties you have and how you overcome them. This will be a useful resource in the future, offering insights and solutions for dealing with similar circumstances.
If you prefer digital tracking, there are various smartphone apps available that are specifically designed to help people quit sugar. These apps can assist you in tracking your daily sugar intake, tracking your progress, providing educational materials, and providing support.
You'll have a concrete record of your accomplishments and a visual reminder of how far you've come if you track your progress. This can be a tremendous incentive as you work to overcome your sugar addiction.
Step 12: Celebrate Yourself
It's crucial to congratulate yourself on your accomplishments as you hit key milestones during a 30 day plan for a sugar free lifestyle. Celebrating your accomplishments strengthens your resolve to live a sugar-free lifestyle and provides positive reinforcement for your efforts.
Select non-food rewards that correspond to your hobbies and desires. Treat yourself to a massage, a spa day, a new book or piece of clothing, or a day trip to somewhere you appreciate. These prizes act as reminders of your success and offer a well-deserved reprieve from regular chores.
Remember, the aim of rewarding yourself is to celebrate your achievements and encourage your commitment to a sugar-free lifestyle. Choose rewards that connect with your ideals and promote your general well-being.
FAQs
What is sugar addiction, and why is it such a major issue today?
Sugar addiction is the difficulty that many people have in managing their cravings for and consumption of sugary foods and beverages. It is common today due to the extensive availability and consumption of sugary items, which causes a variety of health concerns.
How can sugar addiction affect our brain chemistry?
Sugar addiction alters brain chemistry by activating the brain's reward system, resulting in the release of dopamine, a neurotransmitter linked to pleasure. This generates a vicious cycle of need and consumption, making it difficult to avoid sugar.
How can setting a quit date help with sugar addiction recovery?
Setting a quit date establishes a clear beginning point and demonstrates your commitment to eliminating sugar. By developing a timeline, you give yourself more time to psychologically prepare and boost your chances of success.
How should I prepare my cupboard for a sugar-free diet?
To begin preparing your cupboard, remove any sugary items and beverages, including hidden sugar sources. To reduce waste and aid people in need, read food labels carefully and consider donating unopened items.
How can I read food labels properly to find hidden sugars?
Check the total grams of sugar per serving and look for different labels for sugar in the ingredient list to find hidden sugars. Learn these names so you can make informed decisions.
Why is meal planning so important for overcoming sugar addiction?
Meal planning encourages healthier eating habits by decreasing impulsive food purchases and providing balanced meals. It also reduces the need for sugary convenience meals.
What are some healthy alternatives to sugary foods and beverages?
Healthy alternatives to sugary sweets and beverages include naturally sweetened desserts such as fruit salads, dark chocolate, and herbal teas.
How can I effectively regulate my sugar cravings?
Managing cravings entails distractions, attentive eating, and periodic moderate indulgences. Activities, evaluating hunger levels, and giving modest portions of healthier substitutes can all be beneficial.
How crucial is it to seek assistance and accountability when trying to quit sugar?
Seeking encouragement, counsel, and accountability from friends, family, or online forums can dramatically boost your chances of success while going sugar free for 30 days.
Why should I track my sugar-free progress, and how can I do so effectively? 
Progress tracking allows you to stay motivated and identify beneficial developments. You can track your experience with notebook or smartphone apps, highlighting challenges, improvements, and solutions for overcoming obstacles.
Conclusion
Sugar addiction can be overcome with patience, determination, and self-compassion. You can successfully quit sugar and enhance your general health and well-being by going sugar free for 30 days with these step-by-step actions. Set a quit date, clean out your pantry, study food labels, plan your meals, stock up on healthy foods, look for healthy substitutes, remain hydrated, be aware of hidden sugars, handle cravings, seek support and accountability, measure your progress, and reward yourself for your accomplishments. Remember that each step contributes to your success in a 30 day plan for a sugar free lifestyle. Stay determined, be gentle with yourself, and welcome the positive changes that come with overcoming sugar addiction.
Disclaimer: The information provided in this article is for educational purposes only and should not be considered as a substitute for medical advice. Consult a healthcare professional before implementing any home remedies or making significant changes to your lifestyle.